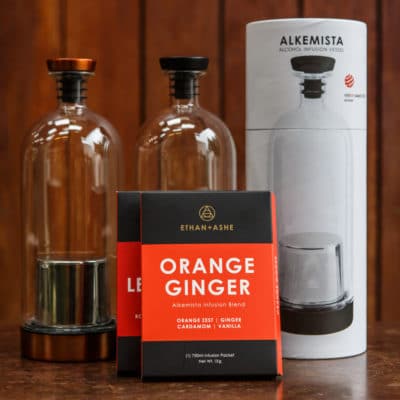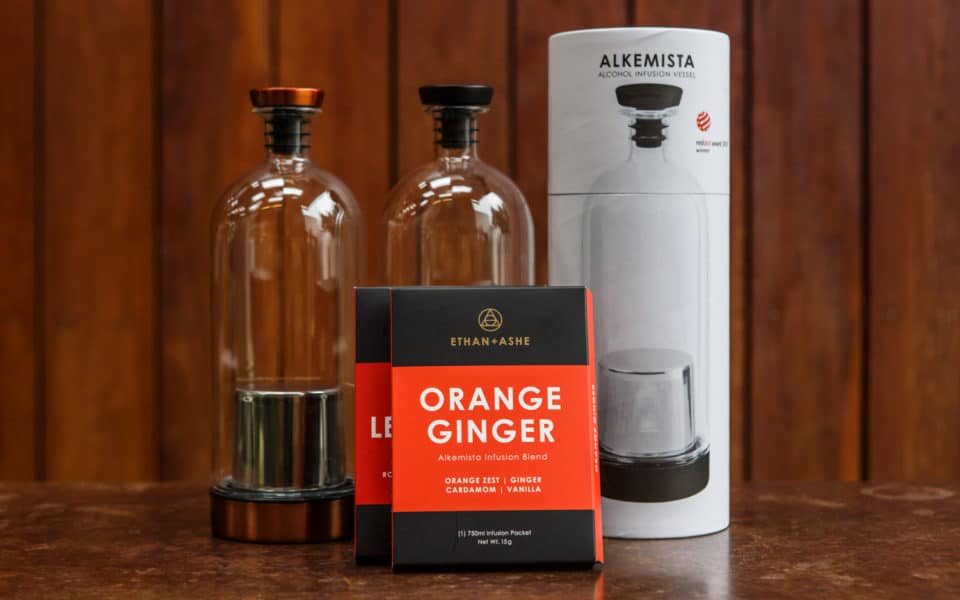 Take your craft cocktail making to a whole new level with the Ethan + Ashe Alkemista Infuser.
Featuring a stainless steel filter that allows you to easily infuse fruits, spices, herbs or botanicals into your favorite spirits. Get creative with seasonal flavors like blackberries into tequila or strawberries into vodka. Or choose from one of Alkemista's infusion blends like Orange Ginger or Rose Lemon Gin. You can even infuse your own bitters.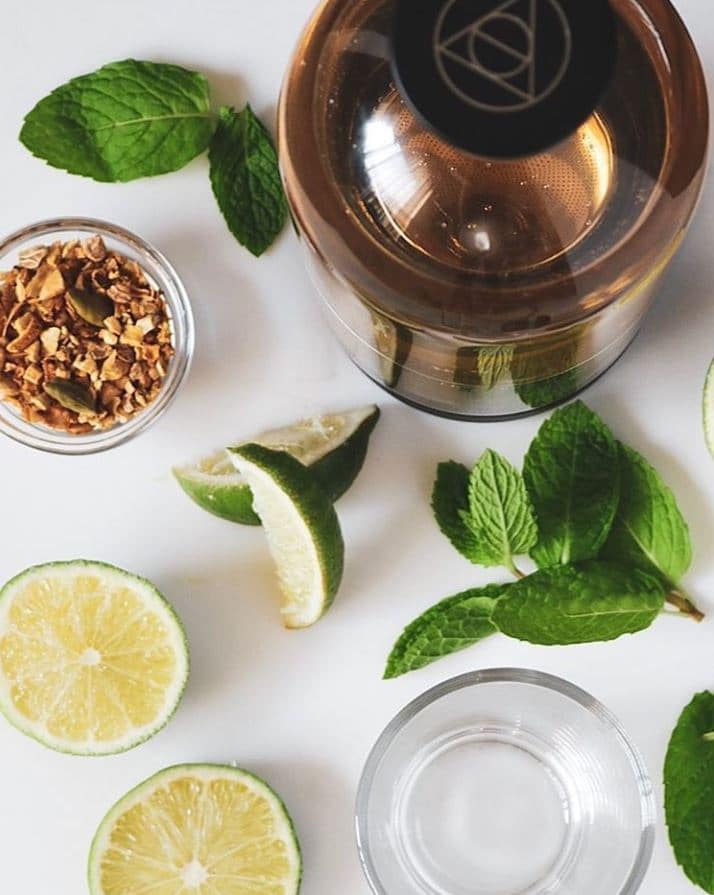 One you are done infusing, remove the filter and use the slick and stylish vessel to serve and store your libation.
Available in matte black and copper. 
Step by Step Instructions to Use the Alkemista:
Add ingredients like fruits, spices, herbs, or botanicals to the infusing vessel filter then fill with spirit of your choice. The Alkemista can hold an entire 750 mL bottle of your favorite spirit. Then hold the cap and shake to stir the infusion ingredients. 

 

Let the flavors and aromas infuse with the alcohol. The time of infusing varies on your recipe and preference. It could be a few hours, or a few weeks. Infusing works best when stored in a cool, dark place, and shaken once daily. Continue to taste until the flavor is to your liking.  *Most recipes will only require a few hours or days of infusing, but good bitters can take up to a month to get the full flavor. 

Remove the filter and ingredients from the Alkemista and reattach the bottom lid. You can then serve directly from the Alkemista, or mix with other ingredients to create a fresh cocktail. You can store your creation in the Alkemista for as long as you would like. 

 
 Learn more about the Ethan + Ashe Alkemista Infuser.