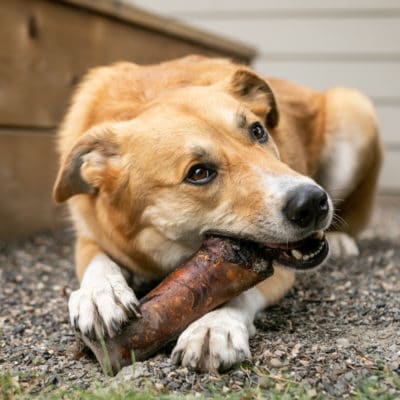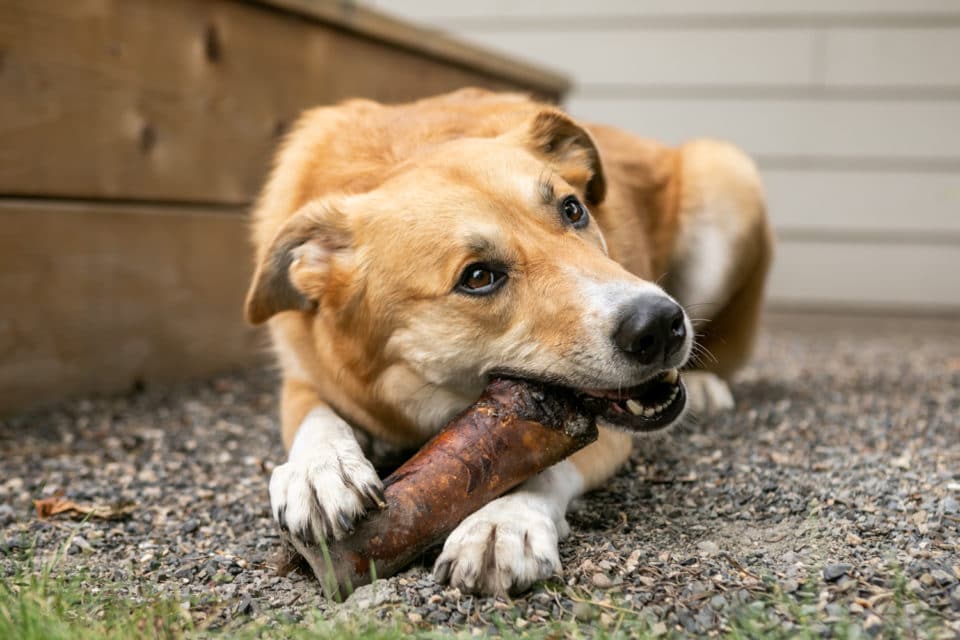 Featuring oven roasted and smoked dog bones made by Zupan's own Mike Klettke, a member of our Lake Oswego team.
Started by Mike Klettke, the concept of Buddy Bonz was born out of a need Mike saw while working at Palisades Markets. Customers were coming in asking for bones from the meat department for their dogs. Knowing that dogs loved the marrow of meat bones, Mike saw the opportunity to create a new product not currently being offered. He began purchasing bones and roasting and smoking them at home, to create an even more delicious treat. When Mike started at Zupan's Markets, he then enhanced the smoking process and started selling under the name Buddy Bonz at Zupan's.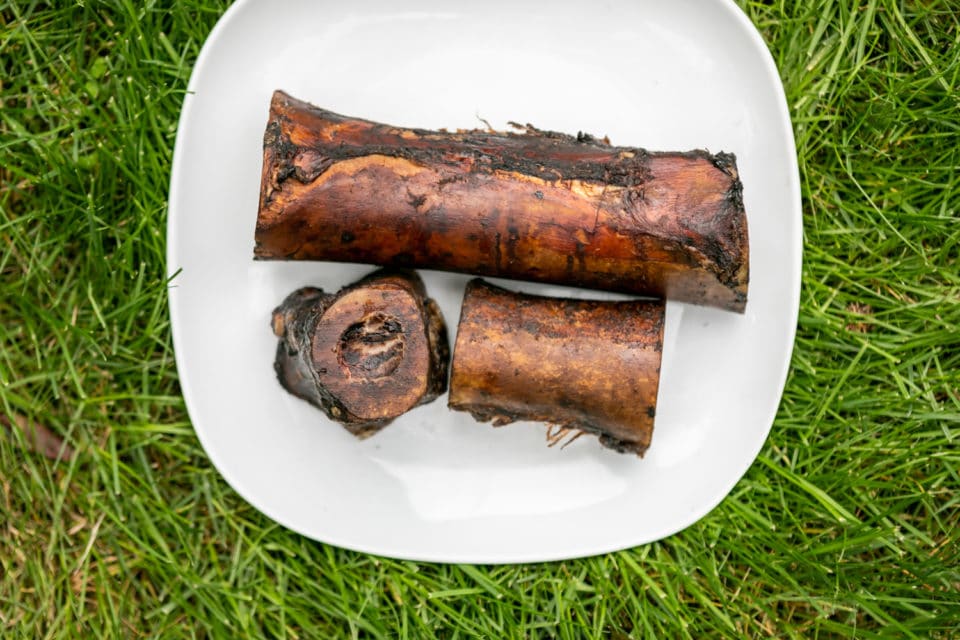 Sourced locally, each bone is made from beef cattle femur bones, the strongest bone of the animal, which helps to reduce splintering. Bones are then roasted and smoked with hickory and mesquite chips for natural flavor, giving each bone a delicious meaty flavor. With no additives or preservatives, Buddy Bonz are a delicious all-natural treat. 
Sold exclusively at Zupan's, Buddy Bonz are available in 3-inch and 6-8 inch cuts and when available MONSTER XL cuts! Be warned: give your pup one Buddy Bonz, and they will beg for more! 
Learn more about Buddy Bonz.