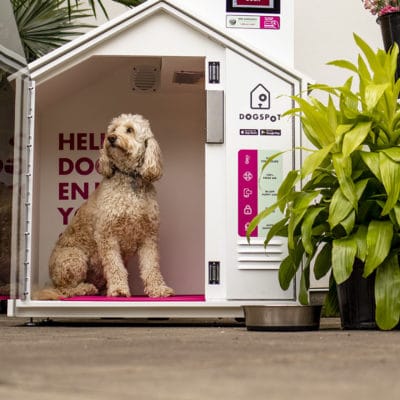 Zupan's is excited to provide DogSpot
 service for our 
fido
-loving customers – 
DogSpot
. This high-tech dog house provides a safe and secure spot for your dog while you shop
 and Zupan's Markets is the first
 business in Portland to have them!
The houses are temperature controlled with A/C and heat, equipped with a puppy cam, app-controlled lock, and fresh-air ventilation. A vet-grade UVC light activates between each use to sanitize the house – killing bacteria, viruses, and mold.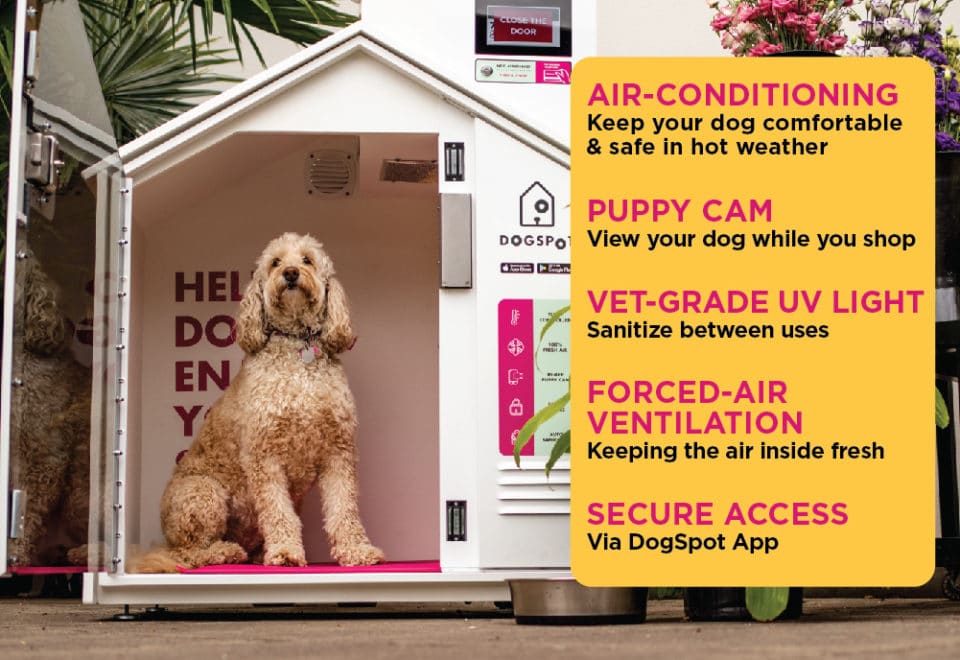 In order to use the house, simply download the DogSpot app, available for both iPhone and Android users. Once the app is downloaded, create a member account to unlock the house from your phone. While shopping keep an eye on fido with the live "puppy cam" feed via the app as well as the house temperature. Houses can also be reserved up to 15 minutes before arrival. The cost is 30¢ per minute, but with promo code ZUPANSPUP, you can receive 90 free minutes at sign-up. 
Each house is one size fits most and can accommodate dogs up to 100 pounds. DogSpot provides 24/7 customer service and remote monitoring of all sessions. Should you have trouble, simply call the telephone number on the front of the house. DogSpot is locked when not in use and is only available to be unlocked by members. And since you're going to ask – we will tell you that during DogSpot's three years of existence, a dog has never pooped in the house. 
DogSpot was developed by Brooklyn-native Chelsea Brownridge. Chelsea's high-energy terrier mix rescue Winston hates missing out. Living in Brooklyn it was difficult for Chelsea to take Winston around the city because so many places didn't allow dogs inside. She didn't want to tie him up because she worried, he'd get loose, scared, or be stolen. Realizing if she was having this problem, there had to be other people with dogs having this problem too.  
DogSpot combines dog-first design with technology to create a safe and comfortable house for dogs. Chelsea's goal is to create dog-friendlier communities in collaboration with local businesses. DogSpot is expanding throughout the country with locations in Seattle, New York City, San Francisco & more.  
Learn more about DogSpot.