Buy Ticket
Best of Oregon – Cherries, Peaches & Plums, Oh My! – SOLD OUT
This Event has passed | burnside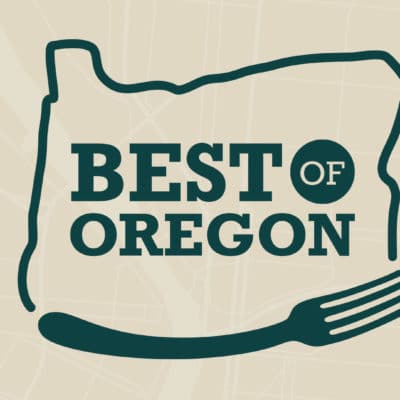 Join us in Cellar Z for an all-inclusive four-course dinner featuring the best in food & wine from across the state of Oregon.
FEATURED WINERY: BROOKS WINE 
Brooks Wine was founded by Jimi Brooks in 1998 and though he is no longer with us, his strong commitment to biodynamic farming and gentle approach to winemaking are the foundation for the winery today. Brooks Wine farms twenty acres in the Eola-Amity Hills, a sub-region of the Willamette Valley characterized by higher altitudes and the ocean winds that blow through the Van Duzer Corridor. Employing biodynamic farming practices since 2002, Brooks Wine showcases the region's potential for expressive, complex, and balanced Riesling and Pinot Noir.
FEATURED MENU:
FIRST COURSE
Foie Gras Torchon with Crispy Corn & Late-Harvest Cherries
Apricot & Cabrales Tartlet with Marcona Almonds & Summer Black Truffle
Pluot, Cavaillon & Sungold Gazpacho with Nigella Seeds
2018 Brooks Rosé of Pinot Noir 
SECOND COURSE
Cool Oxtail Terrine, Nectarine & Basil Salad with Sichuan Pepper
2016 "Ara" Willamette Valley Riesling 
THIRD COURSE
Muscovy Duck Breast, Grilled Escarole, Salted Plums & Pumpkin Seeds
2015 Brooks "Janus" Pinot Noir 
FOURTH COURSE
Fior di Latte Gelato with Roasted Maryhill Peaches & Pine Nut Praline