lake oswego
Markets in the Breezeway – Who's Your Team?
February 1 , 11:00am - 3:00pm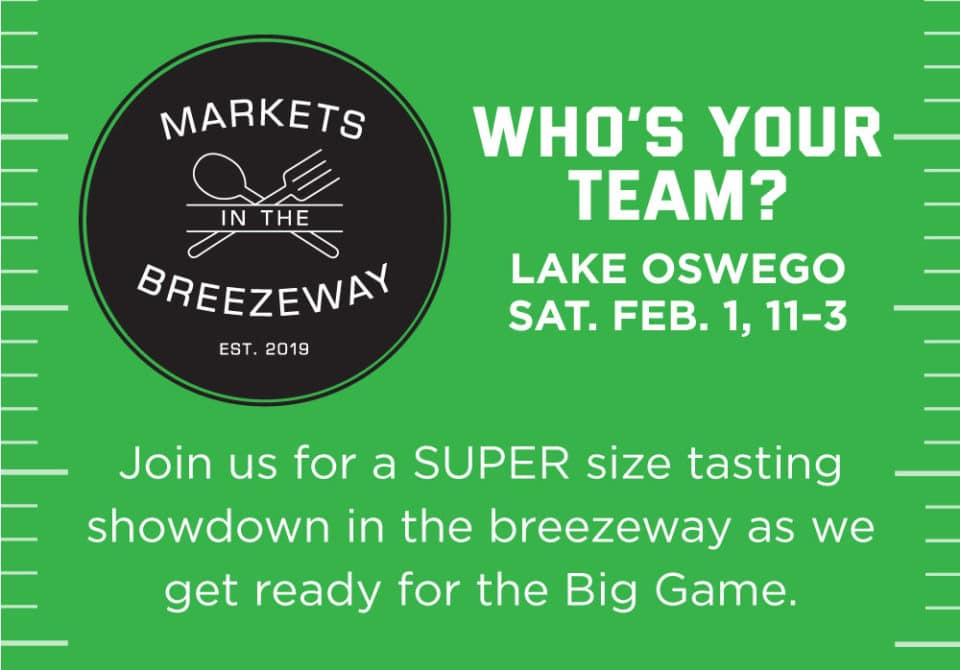 It's almost time for the big game. Join us in the Breezeway as we share our favorite game day appetizers and drinks and choose your favorites! Be sure to enter the giveaway for a basket full of our favorite game day essentials.