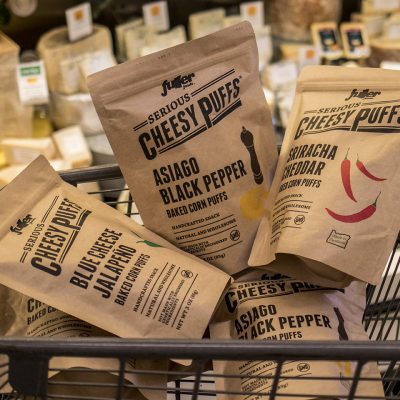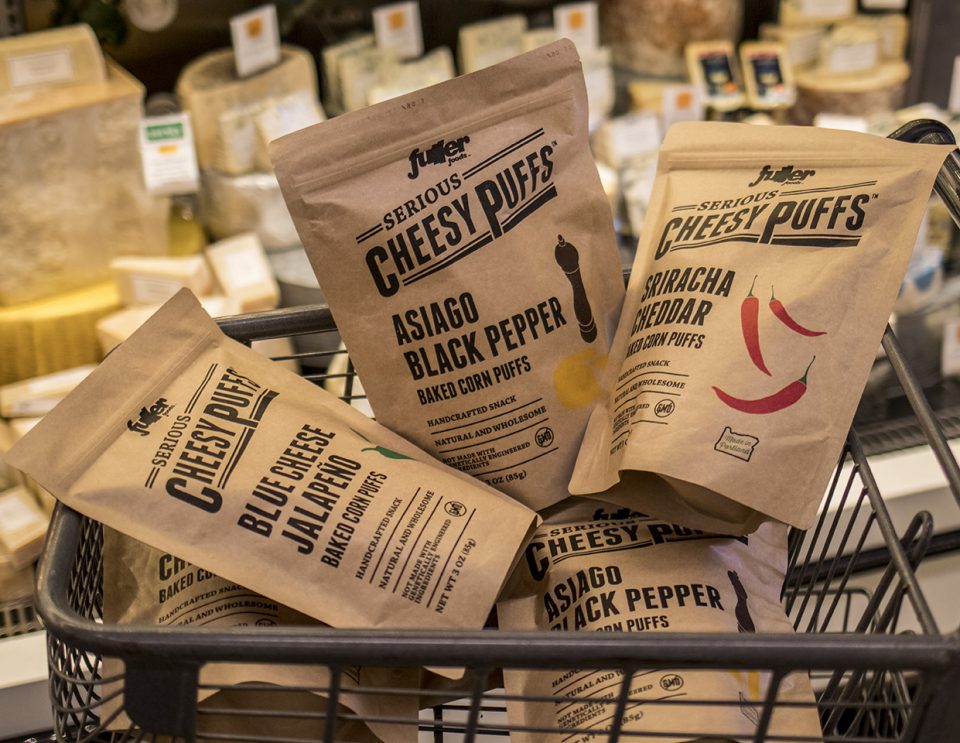 Fuller Foods was founded by Jack Kuo on a cheesy puff addiction and dissatisfaction with the unnatural ingredients found in traditional puffs. Handcrafted right here in Portland, Serious Cheesy Puffs are made with natural, non-GMO ingredients, such as Bob's Red Mill corn and 100% real Pacific NW cheese. Free of artificial ingredients including maltodextrin, adjuncts, cheap substitutes, colorants, preservatives, yeast, or disingenuous "natural flavors".
Kuo, who started Fuller Foods with a cheese puff addiction, a small extruder, and a degree in Food Science, has since expanded the business into a 1,000 sq-ft facility with a staff of five. His hope is to continue to grow and create a more extensive product line.
Available flavors are Siracha Cheddar, Asiago Black Pepper and Blue Cheese Jalapeno.
Learn more about Fuller Foods.