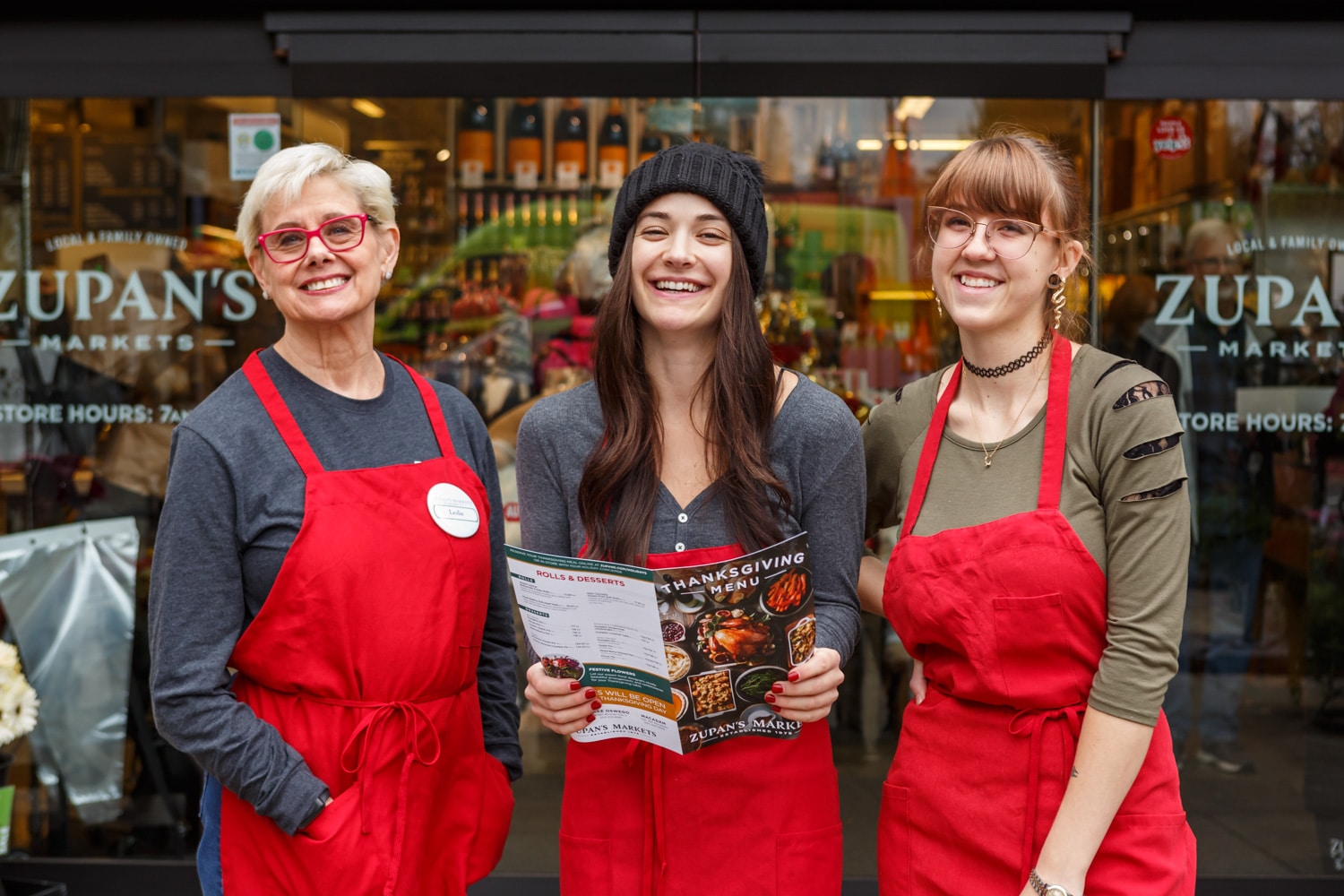 Holiday Concierge
The holidays can be overwhelming. But no need to fear, our Holiday Concierge team is here to help. Need recipe advice? Wondering how much food to prepare? Our Holiday Concierge team can help. Simply look for the red aprons in-store, or contact them directly below.
Reheating Instructions
Ingredients List
What are your Thanksgiving store hours?

Thanksgiving Eve - All stores open at 6 am
Thanksgiving Day - 6 am - 2 pm

When can I pick up my order?

Online Thanksgiving orders are currently available for pickup November 26, 27 & 28. If you would like to pickup on a different day, please call your nearest Zupan's Markets and speak with your holiday concierge.

Where do I pick up my holiday order?

Whether you ordered in-store, online, or by phone, all holiday orders can be picked up at the holiday concierge table.

I can't find what I want to order online?

Please call your nearest Zupan's Markets location, ask to speak with a holiday concierge member and we would be happy to assist you.

What do I need to bring when picking up my order?

Simply have the name associated with your order. We will take care of the rest. If you have the confirmation page, that always helps too just in case.

What do I do if I need to change or cancel my order?

Please call the store location you selected for pickup and ask to speak with a holiday concierge member.

Can I have my holiday order delivered?

Unfortunately, our stores are not set up to deliver and all orders must be picked up in-store.

When is the ordering deadline?

Thanksgiving online ordering will close on Monday, November 25 at 11:59 pm.