Now featuring Kyra's Bake Shop gluten-free cinnamon rolls in our bakery department. These cinnamon rolls are ooey-gooey, and the perfect morning treat.
4-time Cupcake Wars winner on the Food Network, founder Kyra Bussanich proves that gluten-free can be delicious. At age 20, Kyra was diagnosed with an autoimmune disorder that prompted her to remove most processed foods from her diet including pastries and baked goods. She began experimenting with alternative flours to invent delicious gluten-free recipes. After attending Le Cordon Bleu's patisserie program, she worked as an assistant pastry chef and catered orders of gluten-free cakes for friends. Her custom catering business grew and led her to Food Network Cupcake Wars in 2010. After her third appearance on Cupcake Wars in 2012, she opened her café and bakery in Lake Oswego in 2014 and a second location in NW Portland in 2019.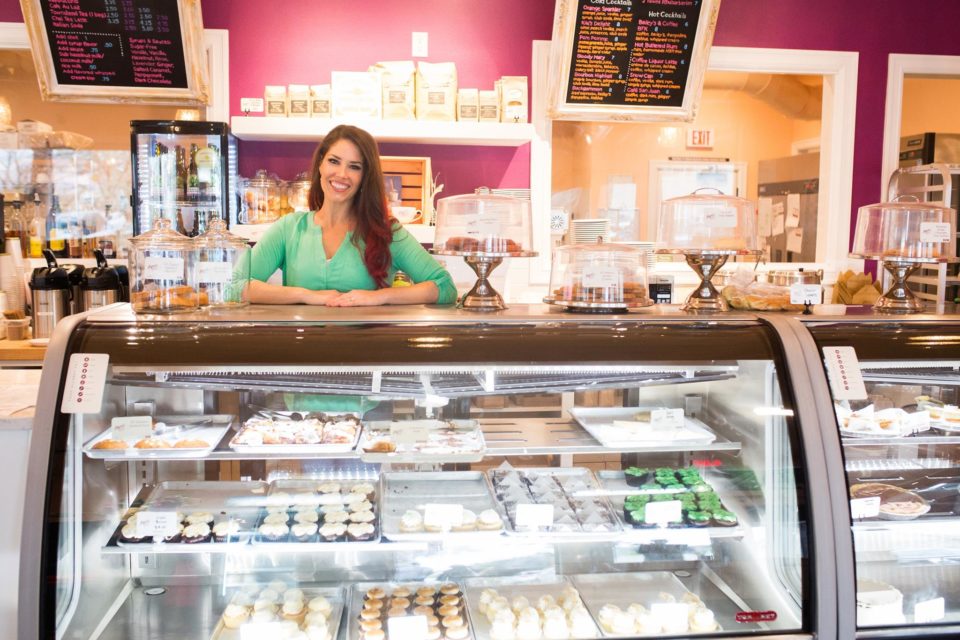 Today, Kyra's Bake Shop creates the finest gourmet pastries, from cakes & cupcakes to cinnamon rolls and doughnuts. Everything is gluten-free and created in their 100% celiac safe kitchen.
Learn more about Kyra's Bake Shop.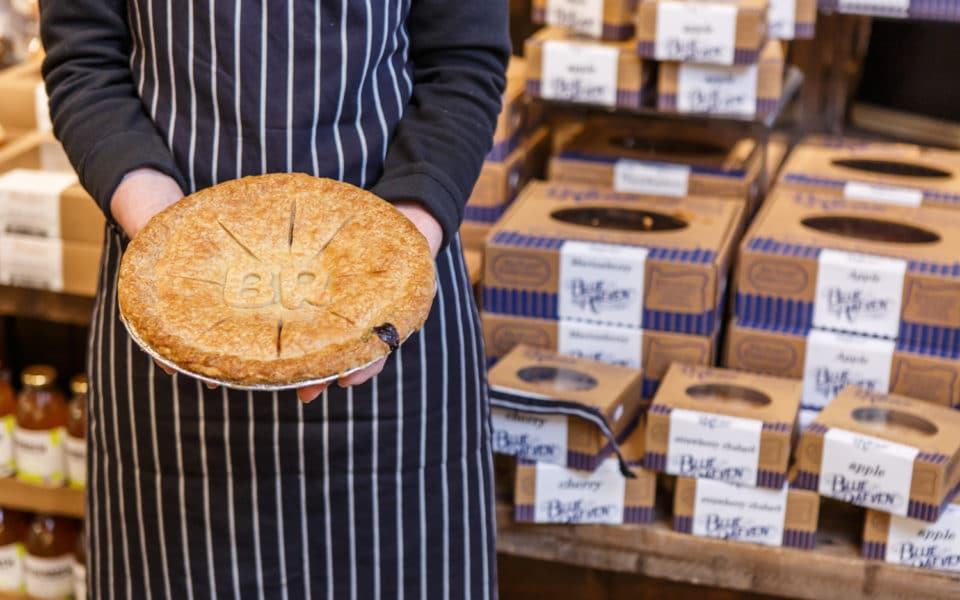 Purveyors, Featured Items, Must Try
Blue Raeven Pies
Celebrate Pi Day with handmade pies from local Blue Raeven Farmstand!