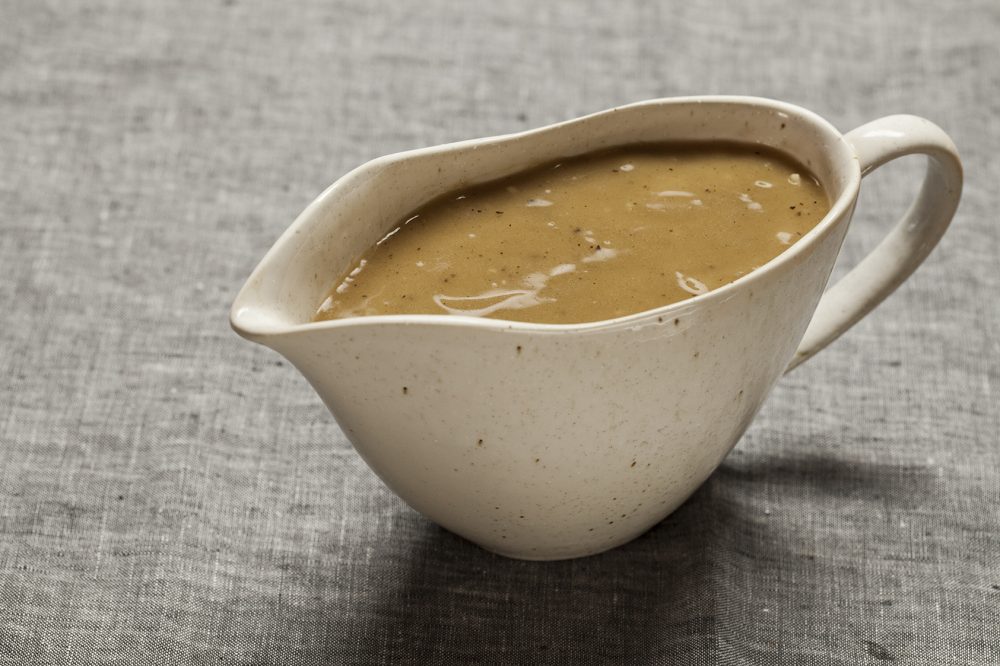 Turkey Gravy
You will be charged for this item at the time of pickup.
Product Description
Smooth and rich, it tastes like Thanksgiving dinner. We recommend 4oz (1/2 cup) per person.
Details
Price is listed per pound.
Item is available in 24 or 32 oz containers.
Select your size and number of containers below.
Item will need to be reheated prior to serving. Reheating instructions are included or can be downloaded here.