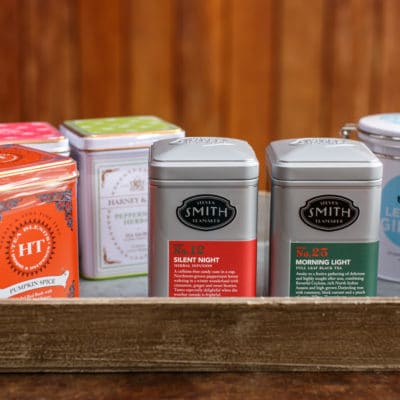 Wet winter weather requires warm tea. Cozy up with a blanket and a hot cup of tea from these teamakers, now available on shelves at all Zupan's Markets locations.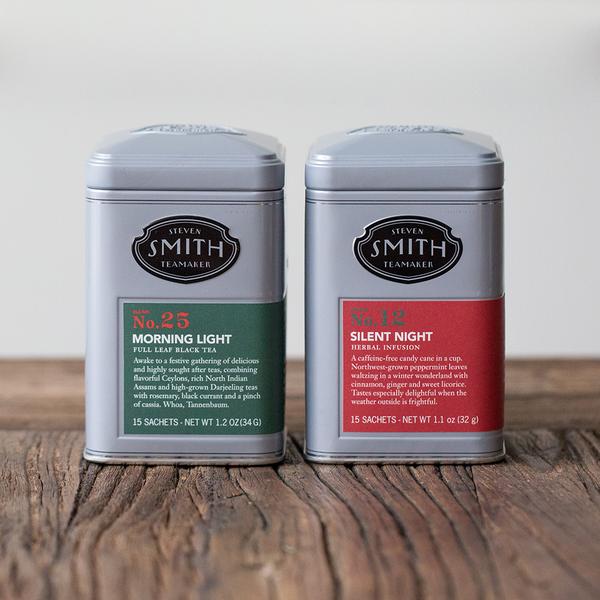 Steven Smith Tea
Since 1949, Steven Smith has been an established name in the teamaking business. Known for a curated line of flavors like nothing else in the world, this local tea company sources the finest teas and botanicals from India, Sri Lanka, China, and Africa.
Morning Light This tea combines flavorful Ceylons, rich and caramelized North Indian Assams and high-grown Darjeeling teas with rosemary, black currant and a pinch of cassia.
Silent Night This caffeine-free tea uses Northwest-grown peppermint leaves waltzing in a winter wonderland of cinnamon, ginger, and sweet licorice.
Harney & Sons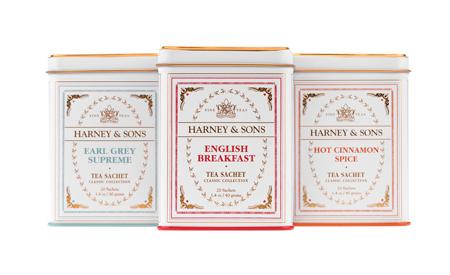 This family owned and operated company has been creating world-renowned teas for over three decades. The company sources, blends, and packages their distinctive tea blends from start to finish and has grown from their original six teas, to more than three hundred.
English Breakfast This ancient pedigree English breakfast tea is simply China Black – 100% Keemun.
Earl Grey Supreme This tea uses a higher grade of teas with the addition of Silver Tips. If you love bergamot and fine tea, this is the blend for you!
Citron Green This tea has a light citrus flavor reminiscent of beautiful oranges & is the perfect introduction to the world of green tea.
Pumpkin Spice Full of flavor, this masterful blend of pumpkin flavors and spices is like autumn in a cup.
Hot Cinnamon Spice This is an assertive blend of black teas, three types of cinnamon, orange peel, and sweet cloves, with no sugar added.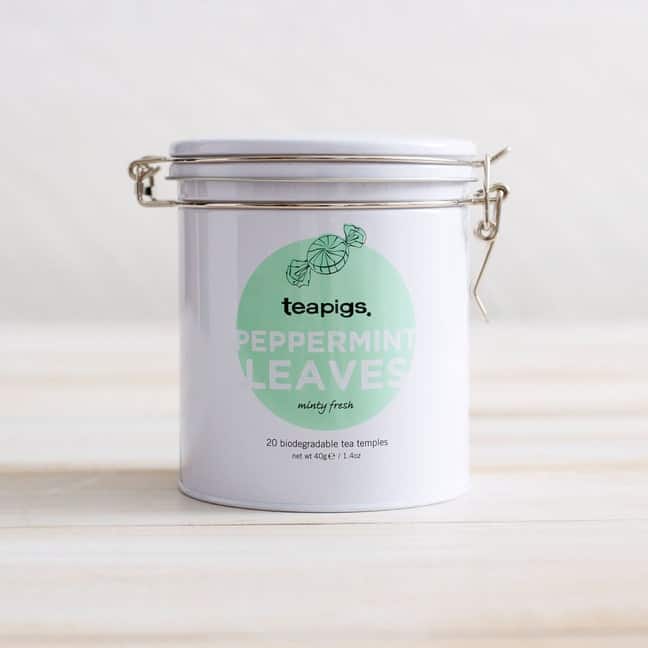 Teapigs
Since 2006, Teapigs has been dedicated to creating real whole leaf tea with whole leaf herbs and whole flowers.  All teas come in a biodegradable mesh bags or "temples" that gives the whole leaves plenty of room to infuse. This process allows for exceptional flavor in your cup.
Peppermint This tea uses whole peppermint leaves, you'll find the flavor of this blend much stronger and fresher than regular dusty paper teabags.
Chamomile Crafted by brewing the whole flowers & can be used to aid sleep, support digestion, and promote calming.

Lemon & Ginger This all natural ginger lemon brew will sweep you away to a British summers day with its flavors reminiscent of homemade lemonade and traditional ginger beer.