Get a taste of what's new on our shelves this month –
Thaiwala Thai Tea
, Drift West Water Kefirs
, Pasta di Liguria,
Mad Minis Ice Cream Sandwiches & Siete Grain-Free Tortilla Chips.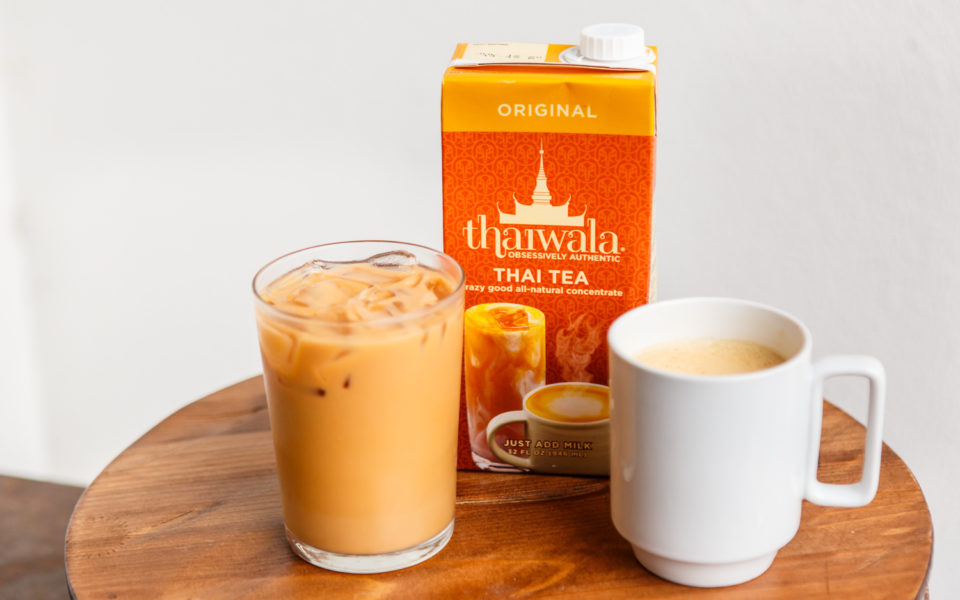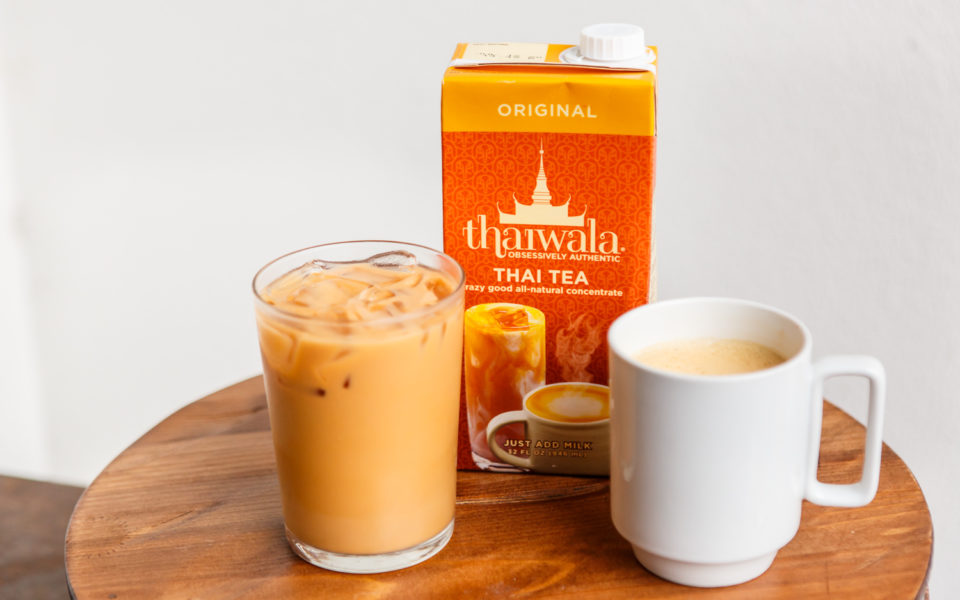 Thaiwala Tea
Love Thai tea lattes? Then you will love this Thai tea concentrate made in Portland by Heather Howitt of Oregon Chai. Featuring organic Thai tea sourced from a tea farm in southern Thailand, organic caramel, pure cocoa, cane sugar, and fresh-cut organic Thai herbs.
Thaiwala makes it easy to create Thai tea lattes by simply adding your favorite milk or non-dairy milk alternative to its concentrate. Delicious iced or hot.
Learn more about Thaiwala Tea.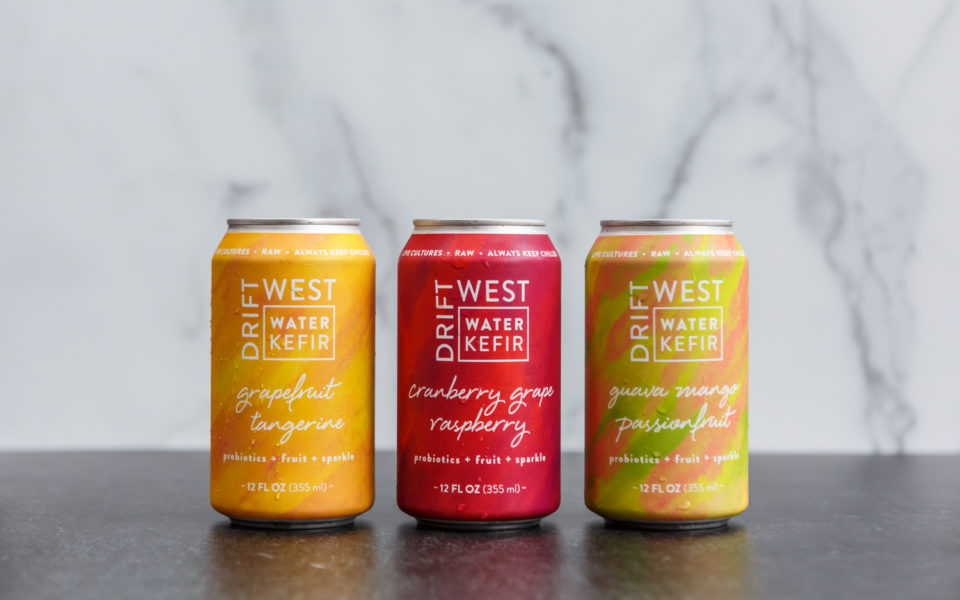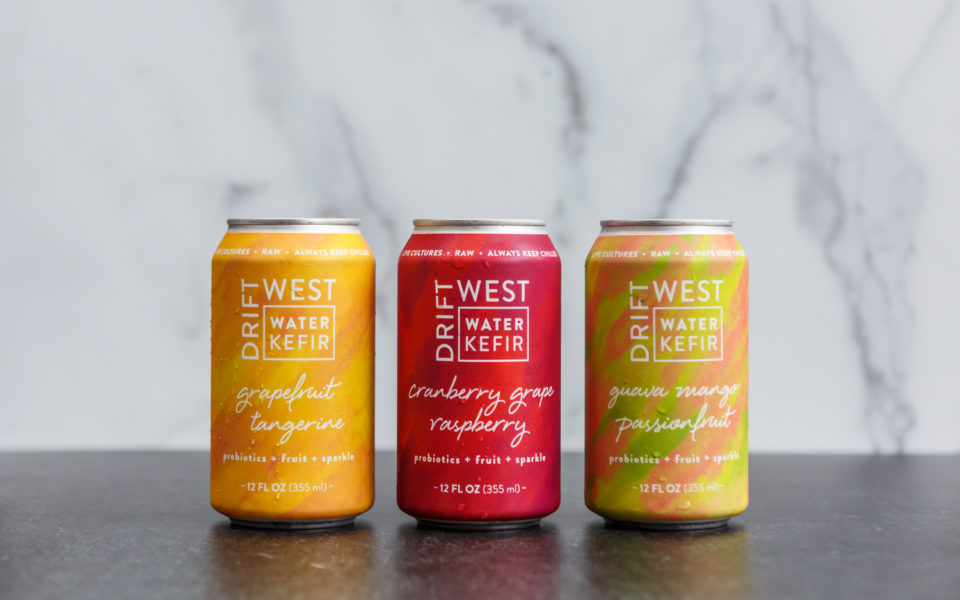 Drift West Water Kefir
Made locally in Portland, Drift West combines their cultured water kefir base and juice for a delicious drink with a probiotic kick. Live, raw, and naturally fermented, water kefir is sweeter and less sour in flavor profile than its kombucha cousin.
Naturally vegan, gluten, dairy, and caffeine-free, Drift West features Cranberry Grape Raspberry, Guava Mango Passionfruit, and Grapefruit Tangerine.
Learn more about Drift West.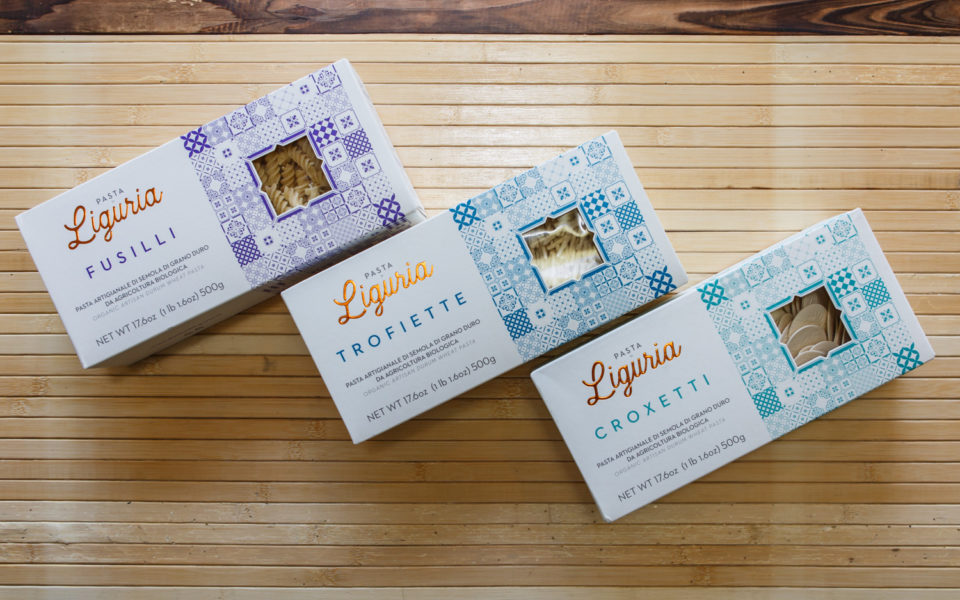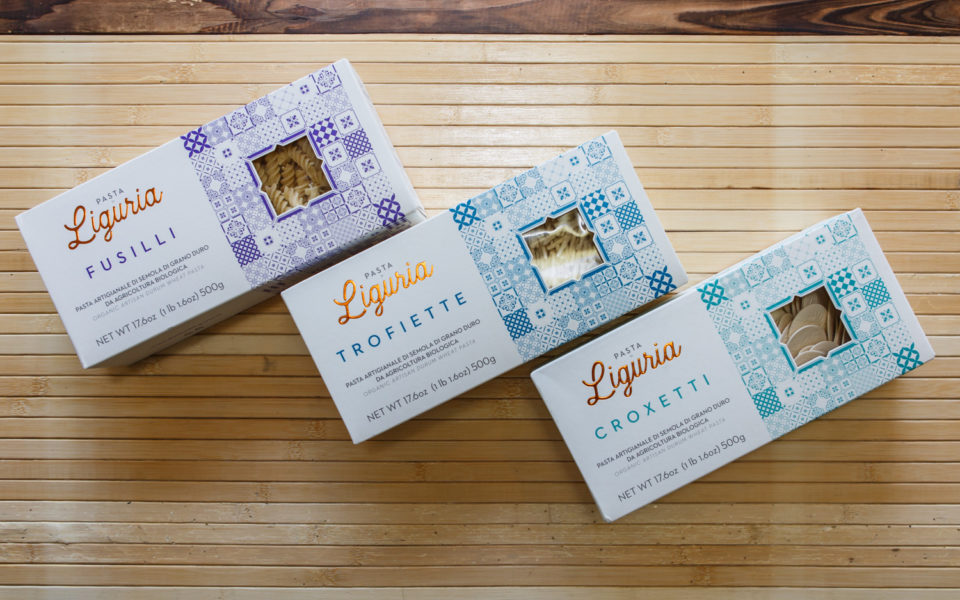 Pasta di Liguria
Created in Liguria, one of the smallest coastal regions in Northwest Italy, this handmade organic durum wheat pasta is a genuine field to table product created with only local Ligurian ingredients. Headed by two brothers, Pasta di Liguria is a family-run business passionate about preserving the centuries-old Ligurian pasta tradition.
Featuring:
Foglie d' Ulivio: Created with spinach, this pasta showcases the color palette of the olive trees that are abundant on the Ligurian coast. Pair with a pine nut sauce to experience the delicious flavors of this pasta.
Croxetti: This flat disc pasta was originally made by pressing the dough under a coin. Perfect for a first-course dish and pairs well with smooth & creamy sauces.
Signorine Fusilli: The classic corkscrew-shaped pasta that pairs well with tomato sauces.
Trofiette: This unique shape was created with the purpose of serving with pesto.
Signorine: Created with chestnut flour – a staple in the mountains of Liguria. This pasta is best as a warm and hearty dish paired with wild mushrooms, meat, or cheese sauces.
Learn more about Pasta di Liguria.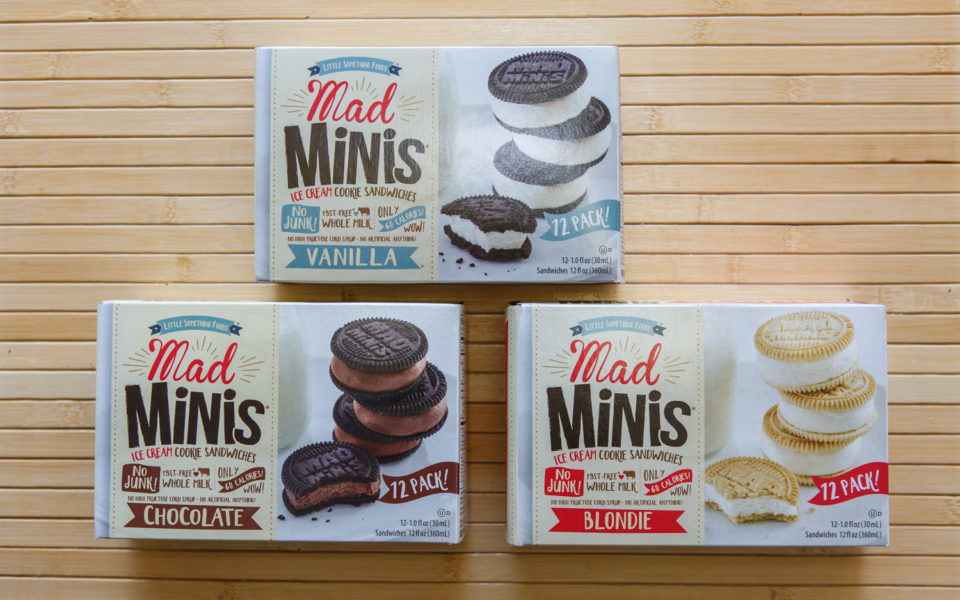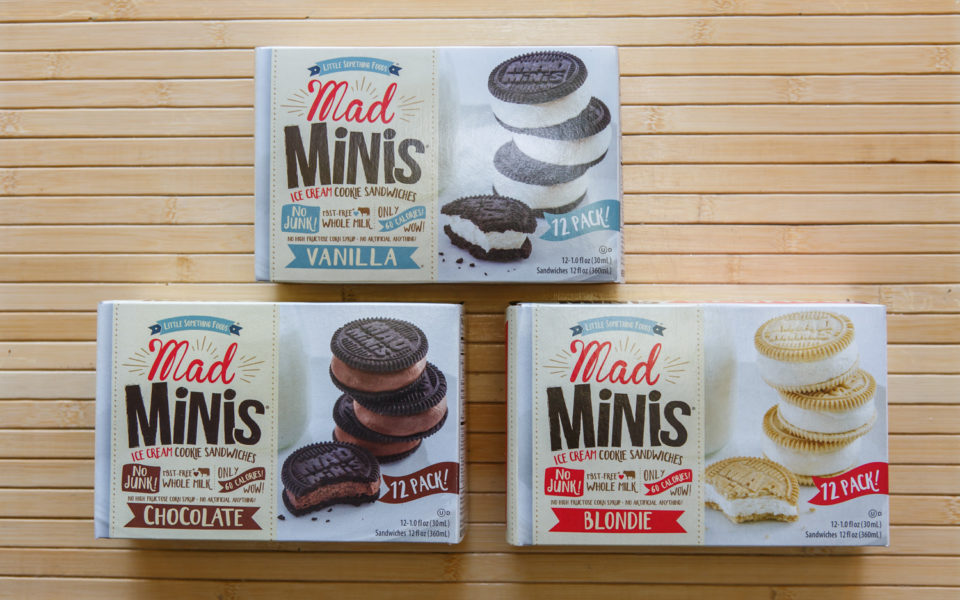 Mad Minis Ice Cream Sandwiches
Created by Mark and Lee, two grown men with a serious love for all things ice cream. Finding themselves dissatisfied with frozen desserts at the grocery store, they wanted real ice cream without artificial flavors, colors, and ingredients they couldn't pronounce. With a mission to make a perfectly sized, great tasting real ice cream dessert with real ingredients, Mad Minis mini ice cream sandwiches was born.
Featuring real ice cream and no artificial ingredients, Mad Minis are available in Vanilla, Blondie, and Chocolate.
Learn more about Mad Minis.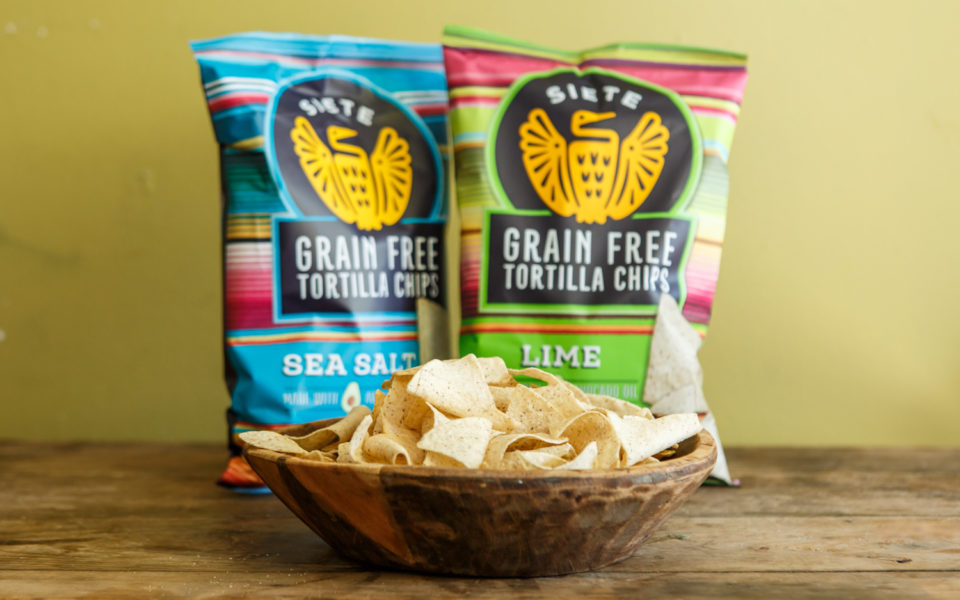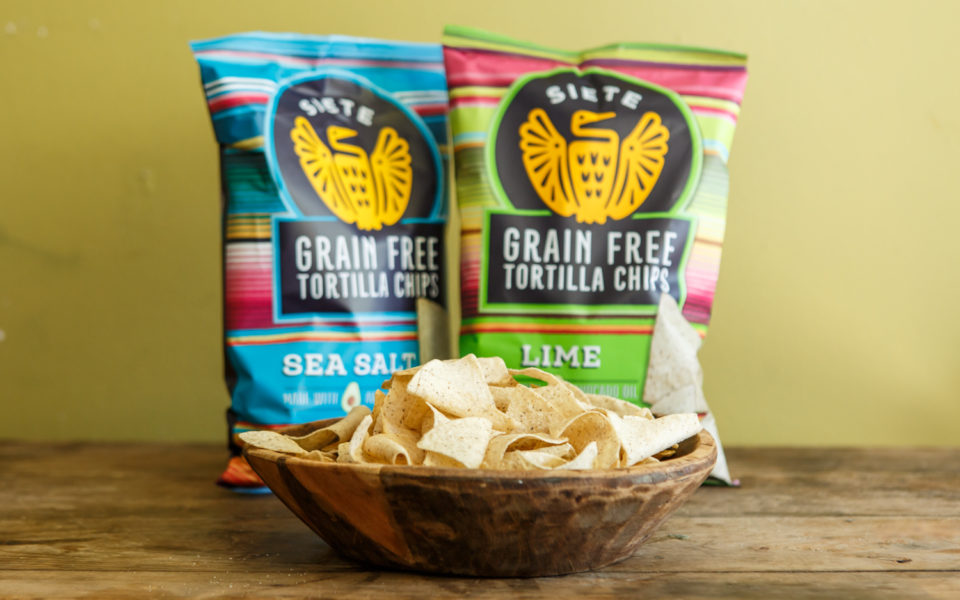 Siete Foods Grain-Free Tortilla Chips
As a teenager, Veronica Garza was diagnosed with a variety of autoimmune conditions that left her fatigued, overweight, and depressed. With her family's love and support, she was able to get better. The family of seven (siete) started exercising and learning about the way food can heal or harm us. Veronica's brother urged her to start a low-inflammation, grain-free diet, and the entire family joined Veronica on her journey towards wellness.
Discovering that tacos and fajitas on a lettuce leaf just didn't taste the same, Veronica began making grain-free tortillas for her family. When Veronica's grandma, who had been making homemade flour tortillas for years, told her they were something special, she knew she was on to something and Siete Family Foods was born. Passionate about making and sharing real food and advocating for healthier lifestyles among Latino families, Siete Family Foods now makes grain-free tortillas, chips (available in Sea Salt & Lime), and a dairy-free queso dip.
Learn more about Siete Family Foods.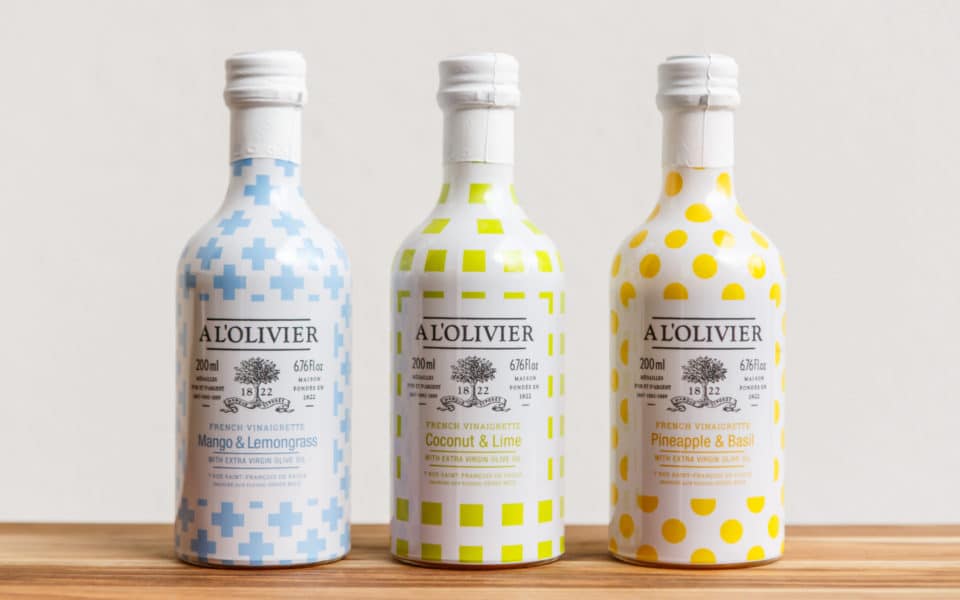 New Items
A L'Olivier Dressings
These new olive-oil based dressings have unique flavors and are created with the finest quality ingredients in France.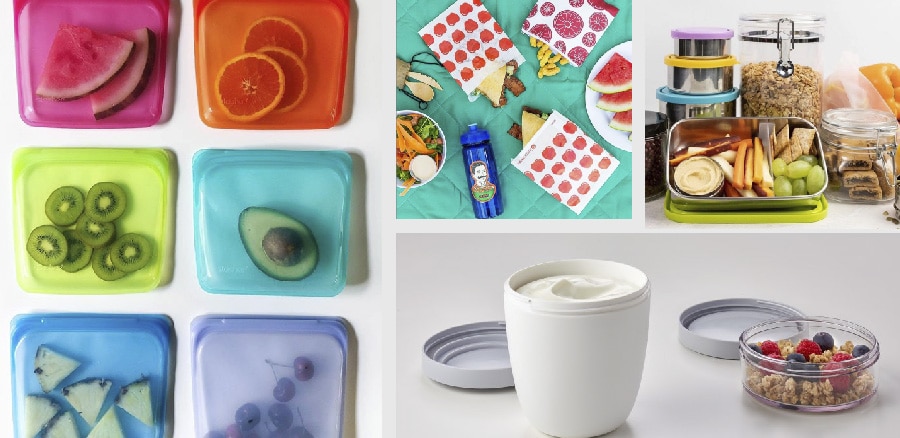 Purveyors, Featured Items
Back to School
Get ready for the start of the school year with these lunchtime essentials!