Produce Department
At Zupan's, our produce buying practices are different than other markets and groceries. We have fresh, handpicked produce–over 600 items, including a large selection of organic items–delivered daily to each of our stores. How do we do this? Well, we buy "select" produce which allows us to pick out the most premium parts of any crop. Other markets buy "whole crop" quantities, which mean they do not hand-select the best fruits and vegetables like we do.
On top of our premium select stock, we're proud to partner with local farmers. We carry Oregon strawberries grown on Sauvie Island, Maryhill peaches from the Columbia Gorge, Washington apples from Yakima Valley, Oregon Star tomatoes, Walla Walla sweet onions and more. We like to highlight the best of what's in-season, whenever possible. In addition to our local selection, our department also features imported gems, including some of the best fruits and veggies from around the world.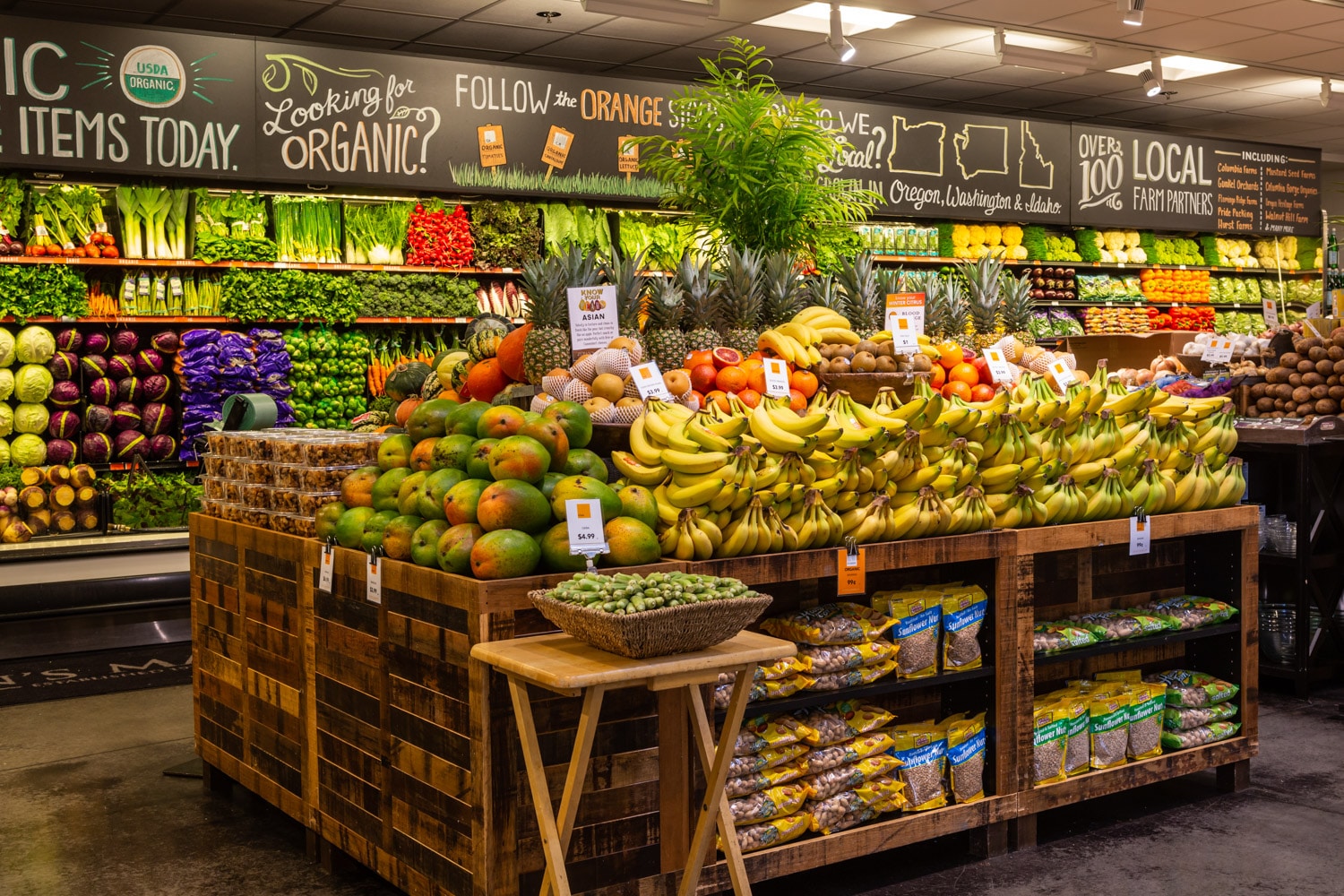 Your everyday farmer's market
Try Before You Buy
Just ask. We'd love to cut you a sample of any item before you take it home.
Fresh-Squeezed Lemonade & Orange Juice
Squeezed fresh in-store and available every day.
Prep-less produce
Our variety of fruit and veggie trays and produce kits will save you time. Selection varies by season, but may include berry mixes, melon mixes, super 8 mixes, stir fry mixes, butternut squash, brussels sprouts, vegetable noodles and more.
Housemade Guacamole & Pico de Gallo
Made fresh in-store and perfect for your next party or game day gathering.
Don't see what you are looking for? Just ask our produce team, they're happy to help you order whatever you need.