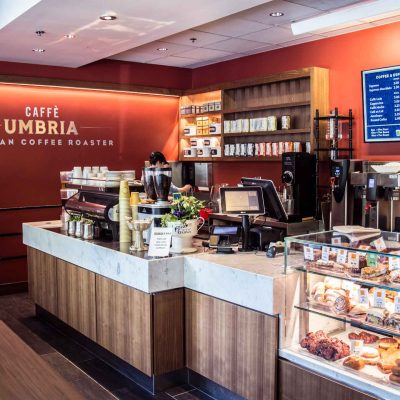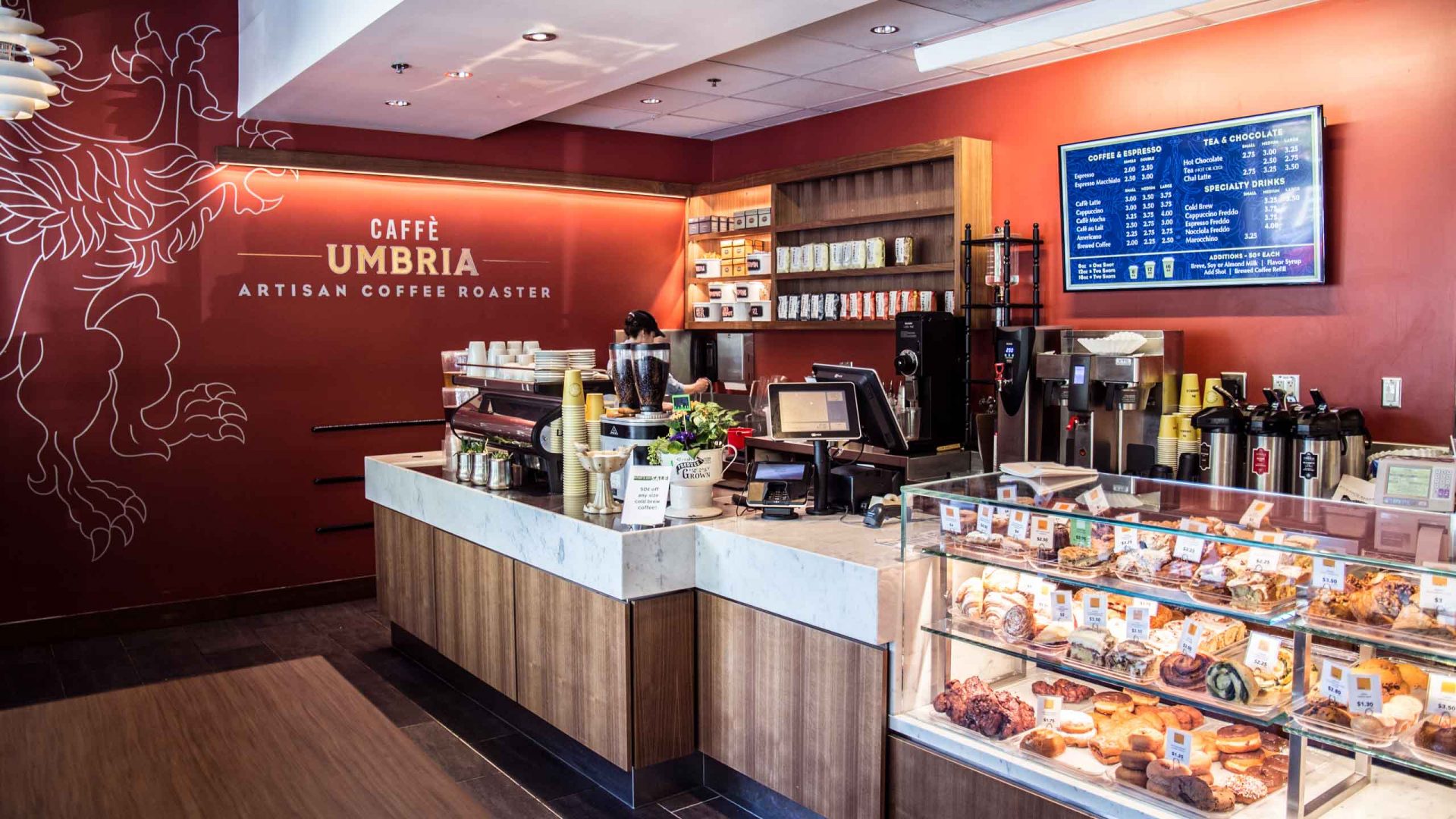 Get your caffeine fix at Zupan's Cafe! We feature Caffè Umbria espresso, drip coffee, and cold brew, made using the Japanese method with a Yama cold brew drip tower.
Choose from a full line of traditional Italian espresso drinks, available hot or iced. Our high-end espresso machines are from Italy and allow our expertly trained baristas more control in preparing the perfect shot of espresso.
In addition to Caffè Umbria coffee, our café also features Portland's Steven Smith Teas, available hot or iced, and a rotating list of seasonal menu items like Cioccolata Calda (Italian hot chocolate), cardamom latte and more.
Whatever your beverage of choice, make sure to pair it with a fresh baked pastry, muffin, or cookie from our bakery department. Or sink your teeth into one of our deli's biscuit and egg sandwiches, stratas, or breakfast burritos.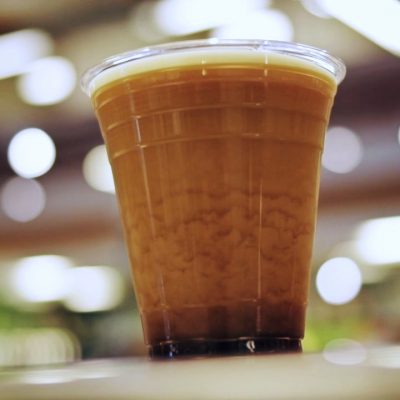 Local small-batch cold brew infused with nitrogen, for a naturally creamy head and a smooth, rich taste.
Now Frothing
Oatly Oatmilk
Oatlify your morning latte with Oatly oatmilk now available in our cafes. 100% Oatmilk, with no added sugar that is dairy, soy, nut, gluten & GMO FREE.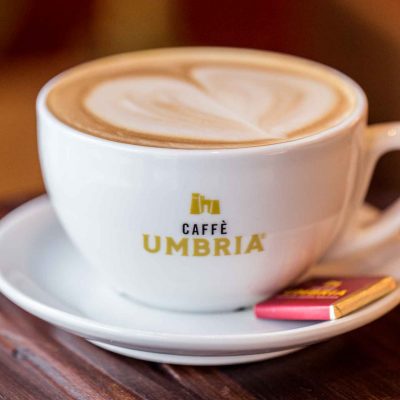 ABOUT CAFFÈ UMBRIA'S COFFEE
Caffè Umbria is a third-generation family owned company originally founded in 1948 in the town of Perugia, Italy, and later relocated to Seattle.
The business got its start when Ornello Bizzarri began roasting coffee beans in his hometown. In 1986 Ornello's son, Umberto, brought the family method to the United States, establishing himself in the Pacific Northwest and becoming one of the area's premier Italian coffee roaster. Today, the tradition of blending and roasting lives on through Bizzarri grandson, Emanuele, along with his business partners and co-owners Jesse Sweeney and Pasquale Madeddu.
To produce their signature blends, Caffè Umbria uses a wide spectrum of bean varietals, sourced from 12 to 15 different countries on four continents around the world. Expert blending gives Caffè Umbria coffees a balanced full body finish and a complex, yet sophisticated flavor profile.
Caffè Umbria produces 6 blends, and each one uses between 2 and 7 different beans. However, all of Bizzarri's blends are comprised of 100 percent green coffees that are organic, fair trade, and shade-grown, when possible.
In addition, Caffè Umbria produces a rotating single-origin coffee (e.g. Pure El Salvador, Columbia, Ethiopia, etc.), which we use for our house-made cold brew. It's a perfect way to showcase the intricate flavors of the coffee's country of origin.
View other Departments