In 2004 Julia Leaphart began pouring candles in her kitchen into wooden containers bought from India and selling them at local antique shows and craft fairs. What started as a way for her to connect with a childhood spent in a small town in the foothills of the Himalayas and a way to earn a living, grew into a successful business within the high quality artisan candle niche.
Poured and crafted in Decatur, Georgia, these Himalayan candles use artisan techniques with a natural soy wax blend and high quality essential and fragrance oils. Candles are poured into new reusable containers sourced directly from small scale manufactures in Northern India, who provide transparent and fair working conditions for their staff.
Candle fragrances are complex and layered, designed to evoke a particular time and place, triggered by memories and nostalgia. They will burn 40 to 70 hours, with a clean even burn with minimal sooting, leaving little to no residue and a lingering fragrance.
FEATURED PRODUCTS
Wooden Candle Tray: Created from solid hand hewn mango wood and available in Red Currant scent.
Tree Bark Candle Barks: Created from renewable mango wood and available in Grapefruit Pine scent.
Driftwood Candle Tray: Created from driftwood and available in Wild Green Fig scent.
Learn more about Himalayan Handmade Candles.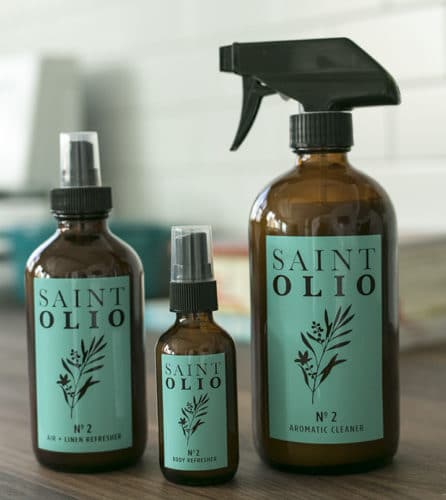 Purveyors, New Items
Saint Olio
This luxe line of Aromatic Cleaners, Air+Linen and Body Refreshers provides a healthy way to clean & refresh one's environment completely naturally with the power of essential oils.