Wild mushrooms are grown in many kinds of locations, including woodlands, forests, pastures, meadows, and gardens, and when they're foraged & brought to your table, you're in for a treat. Whether it's satisfying comfort food or a hearty soup to help warm the bones on a chilly fall or winter day, the taste of wild mushrooms adds a rich and savory element to dishes that's essential. Zupan's carries a wide selection of mushrooms, so make sure you try each one of them to figure out which one will be your new favorite!
How To Clean & Store Mushrooms:
Keep fresh mushrooms in a paper bag or in a damp cloth bag in the fridge. This helps them breathe & stay firm longer. Avoid storing mushrooms in a plastic bag, which causes them to deteriorate quickly. When you're ready to clean them, cut off the dirty bottom tip of the mushroom, then rinse and rub the inside and outside of the mushroom to remove any debris or dirt. Place the damp, cleaned mushrooms on a towel-lined plate or pan to drain and dry out again.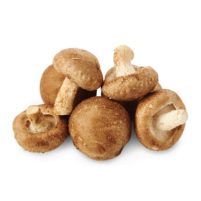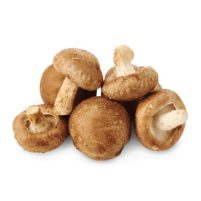 SHITAKE
Rich, buttery & meaty
Used extensively in ancient Chinese medicine
Delicious when sautéed in butter or olive oil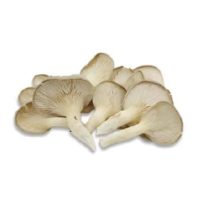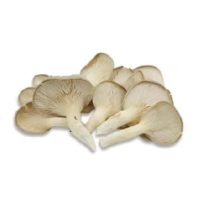 OYSTER
Delicate, mild flavor with velvety texture
Get their name from an uncanny resemblance to fresh-shucked oysters
Pair with seafood or white meats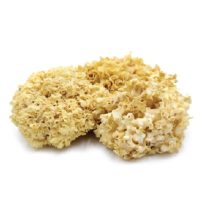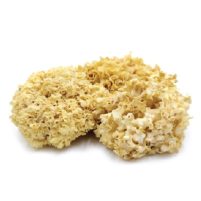 CAULIFLOWER
Mild flavor with notes of fennel & almond
Capless mushroom that resembles a coral reef
Sauté & pair with rice, asparagus, or eggplant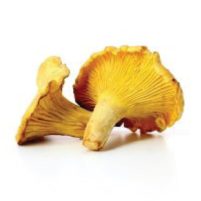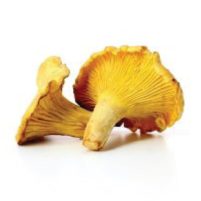 CHANTERELLES
Nutty flavor with aromas of apricots & peaches
High in vitamin D2
Pair with pasta or cured meats, or roast in vegetable side dishes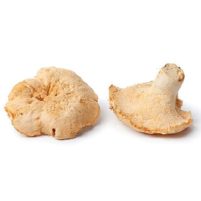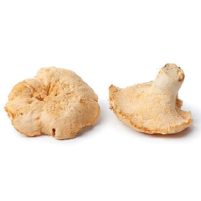 HEDGEHOG
Nutty, peppery, and sometimes fruity in flavor
Ideal for canning
Use butter, garlic, cream, and fresh herbs to complement the flavor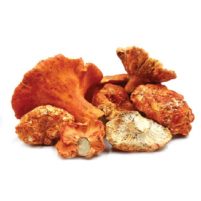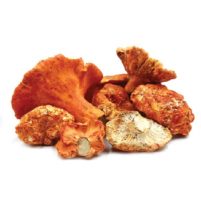 LOBSTER
Robust flavor and aroma that mirrors seafood or lobster
Makes a great dried mushroom, as the drying process captures the rich flavor qualities
Add to soups and stews, or slice thin & sauté with onions and potatoes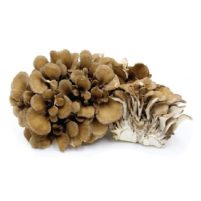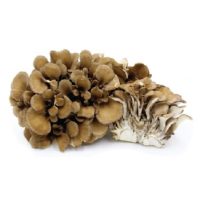 MAITAKE
Fruity, earthy & spicy flavor
In China, these mushrooms are used as an immune system stimulant
Pair with Parmesan or Gruyère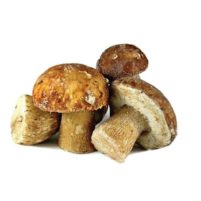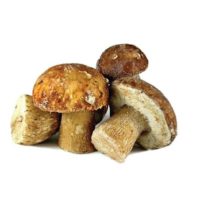 PORCINI
Nutty & slightly meaty flavor with creamy texture
Meaty texture holds up to roasting, braising & sautéing
Pair with dried fruits and cured meats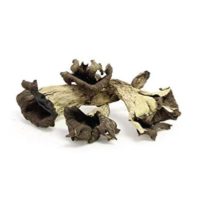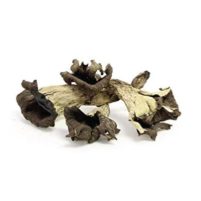 BLACK TRUMPET
Soft, chewy texture with buttery & woodsy flavor
High in vitamin B12
Pair with fish, venison & fresh herbs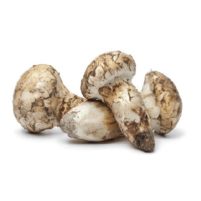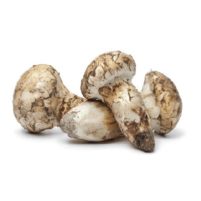 MATSUTAKES
Spicy, pine-like fragrance when cooked
Can be used in any recipe calling for mushrooms
Dry the mushrooms then grind into powder form to use as seasoning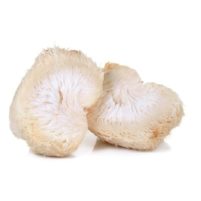 LION'S MANE
Meaty texture with sweet, fragrant taste similar to crab or lobster
Has been cultivated for medicinal use to repair damaged nerves
Sauté in garlic, white wine & parsley or add to stir fry in place of meat or tofu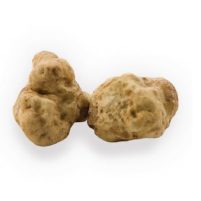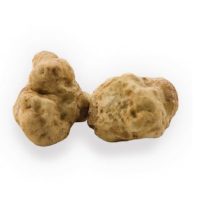 TRUFFLES
Fragrant aroma with earthy flavors
Grows underground near tree roots
Can be used in egg dishes, pasta, soups, or as a complement to salads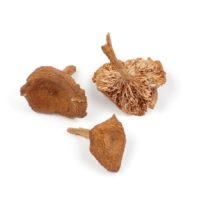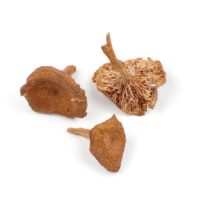 CANDY CAPS
Sweet with a fragrance of maple syrup
Often used in cookies, cakes & ice cream
Pair with savory dishes like pork, squash, sweet potatoes, and risotto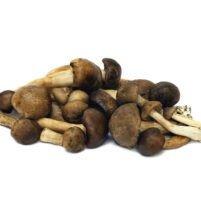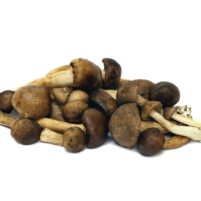 FRIED CHICKEN
Rich & meaty with a sweet nutty flavor
Have a thickening quality when cooked with soup or broth
Pair with scrambled eggs, simple pasta dishes or cream-based mushroom soup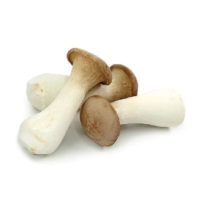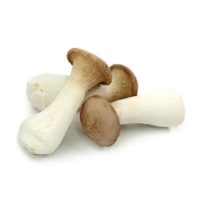 KING OYSTER
Meaty flavor with a firm, resilient texture
A great substitute for regular white mushrooms
Dense, chewy texture similar to squid or scallops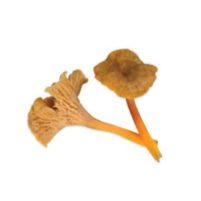 YELLOW FOOT
Delightful mushroom flavor with a delicate texture
Cousin to the golden chanterelle
Perfect in a mushroom risotto or simply sautéed with butter, olive oil & salt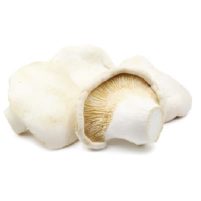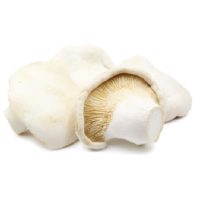 WHITE ELF
Large oyster-shapes mushroom with a rich aroma
Popular in Asian cuisine in stir-fries & soups
Perfect as a meat substitute in vegetarian dishes