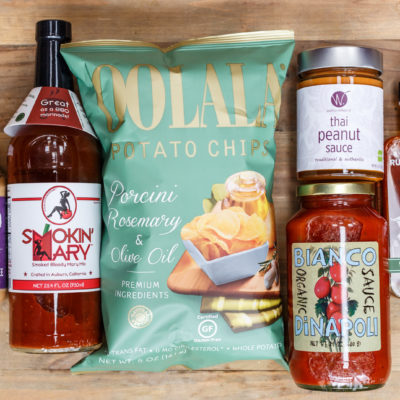 Get a taste of what's new on our shelves this month.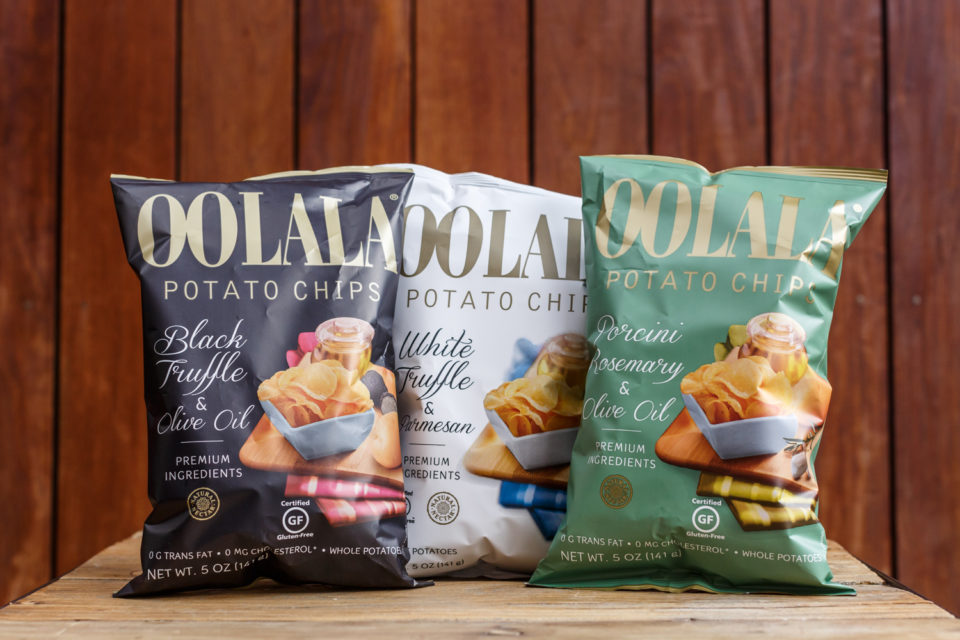 Oolala Chips
Created from the best local, in-season potatoes available, these gourmet potato chips are cooked and carefully infused with a delicate, yet rich blend of spices. The French call them "Pommes de terre", which signifies "apples from the earth." They are drizzled with premium ingredients, spices, herbs, and fine sea salt crystals, so each bite keeps your taste buds dancing. Available in 3 unique recipes including Porcini, Rosemary & Olive Oil,  White Truffle & Parmesan, and Black Truffle & Olive Oil.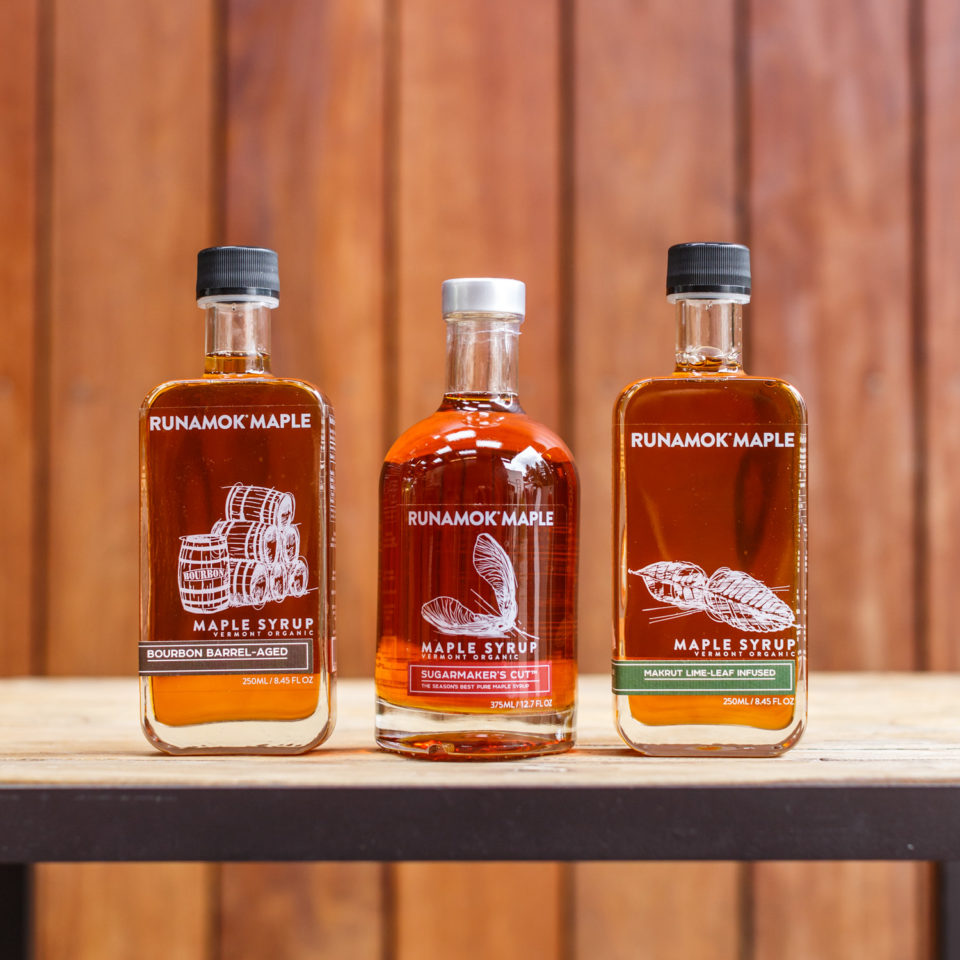 Runamok Maple
Headquartered in northern Vermont, where the crew taps 81,000 trees to create organic pure maple syrup including a collection of barrel-aged, infused and smoked flavor profiles.
FEATURED FLAVORS
Sugarmaker's Cut: The very best organic maple syrup of the season, created with when the flavor is at its peak.
Smoked with Pecan Wood: Delivers both sugar and smoke to any dish or cocktail. Drizzle over dishes such as chili, BBQ or glazed root vegetables. Add it to a cocktail in place of simple syrup, drizzle over apple crisp or Stilton cheese and serve with crackers.
Makrut Lime-Leaf Infused: A hint of lime with floral notes to support the sweetness of the syrup. Use it on crepes and pancakes as well as in cocktails, on fresh fruit or as a glaze on pastries.
Cinnamon + Vanilla: A delicious marriage – this syrup is perfect for pancakes, desserts, ice cream, yogurt & cocktails.
Bourbon Barrel-Aged: Aged in recently emptied Bourbon barrels. The syrup draws in the essence of the Bourbon without the alcohol.
Rye Whiskey Barrel-Aged: Aged in Mad River Distiller's rye whiskey casks, this non-alcoholic syrup is perfect over sliced bananas with butter pecan ice cream or just on your morning pancakes.
Rum Barrel-Aged: Aged in recently emptied rum barrels. The syrup draws in the essence of the rum without the alcohol.
Learn More about Runamok Maple.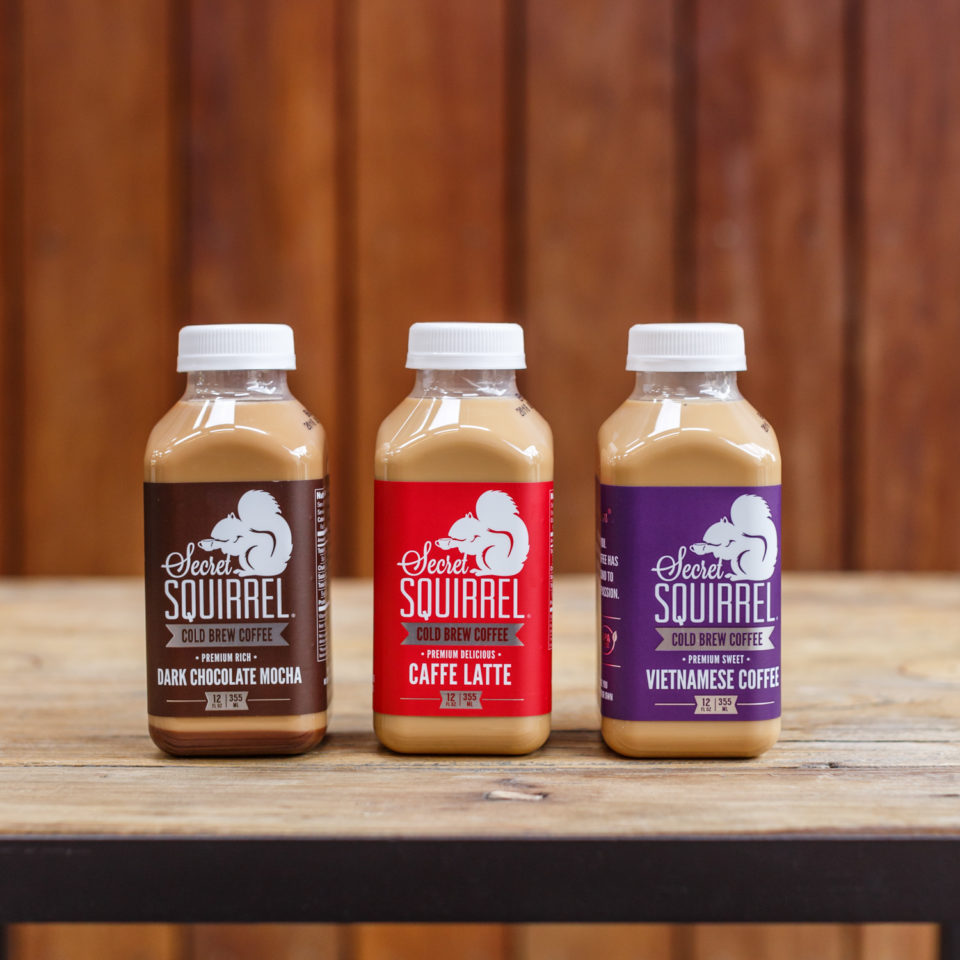 Secret Squirrel Cold Brew
This family-founded company began with Trevor and Rebecca Smith and their mutual love of all things coffee. They started experimenting with different ways to enjoy their favorite beverage and when they created the perfect cold brew, word quickly began to spread. Each cold brew coffee product from Secret Squirrel is made from handpicked organic beans that are roasted and cold-brewed for 18 to 24 hours. The result: incredibly smooth, bold flavor without bitterness or acidity. Available in Caffe Latte, Vietnamese Coffee & Dark Chocolate Mocha flavors.
Learn more about Secret Squirrel Cold Brew.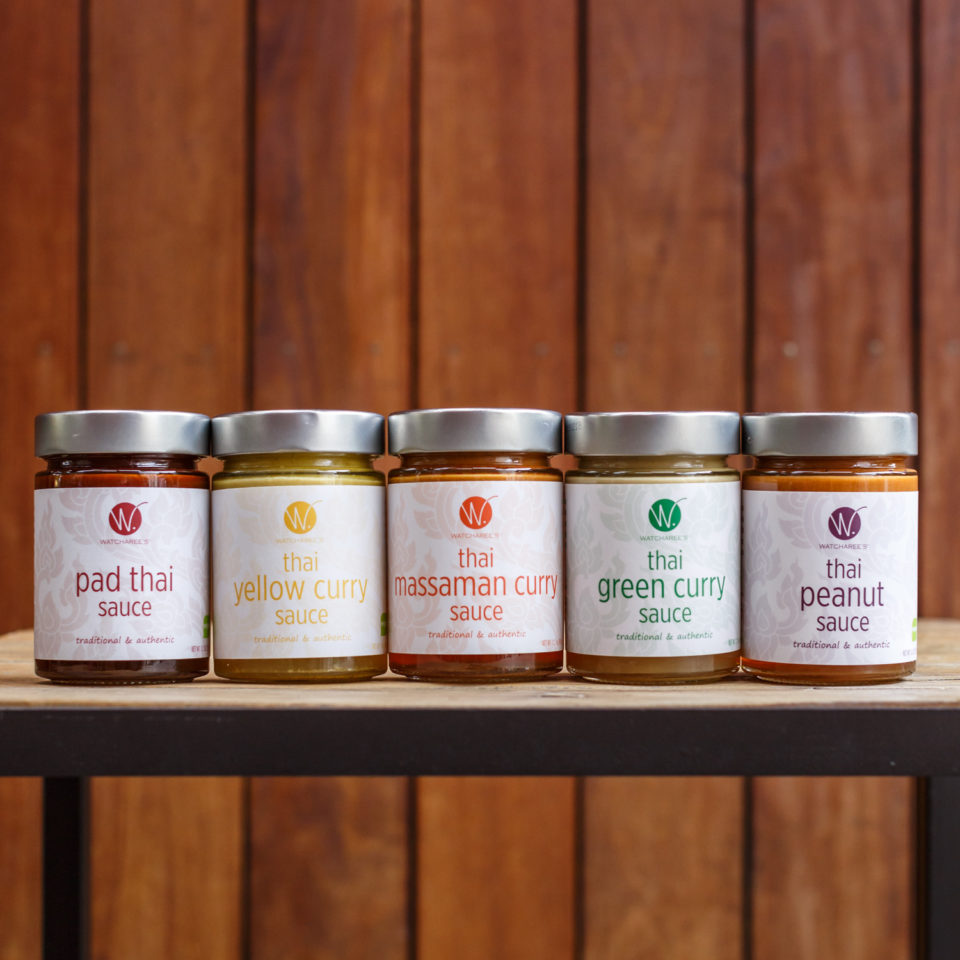 Watcharee's Thai Sauces
This distinctive line of products is crafted from culinary artist Watcharee Limanon. Limanon first worked as an environmental lawyer, but her deep love for cooking – especially her passion for Thai cooking that she credits to her mother, was something that she couldn't deny. In 2014, she set out to create her own line of sauces and expand her knowledge of authentic Thai flavors. Each sauce includes a special blending of aromatic herbs and spices with other traditional ingredients, such as rich coconut cream and pure palm sugar. Available in Pad Thai Sauce,  Peanut Sauce, Yellow Curry Sauce, Thai Green Curry Sauce, and Massaman Curry Sauce.
Learn more about Watcharee's Thai Sauces.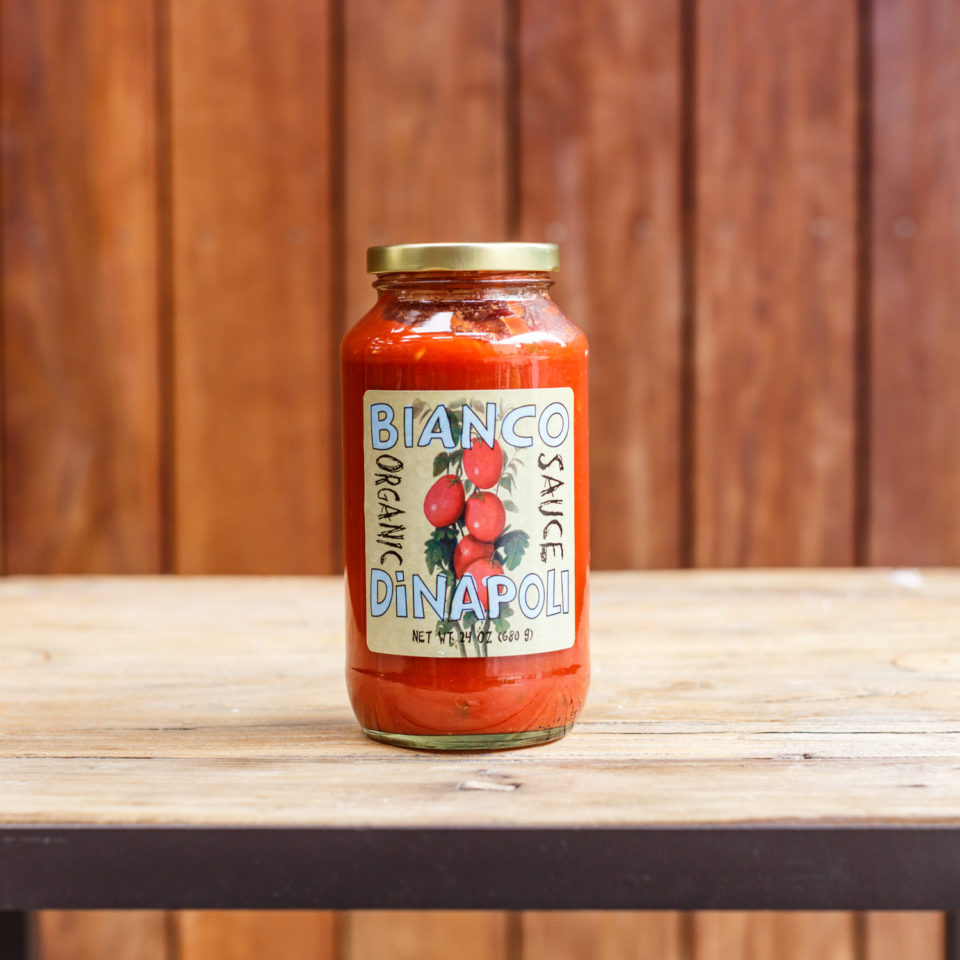 Bianco DiNapoli Organic Pasta Sauce
Founded by Rob DiNapoli and James Beard award-winning chef Chris Bianco, who are both passionate about taste, quality, and tradition. The company creates out-of-this-world canned tomatoes and tomato sauce made from organically grown, hand selected tomatoes from California. Within hours of harvest, the rich plum-shaped tomatoes are washed & steam-peeled, then transformed into delicious pasta sauce with cold-pressed extra-virgin olive oil, garlic, sea salt & basil. Perfect for pasta and pizza.
Learn more about Bianco DiNapoli.

Smokin' Mary Bloody Mary Mix
This family-owned company was born out of a love for tomatoes and bloody Mary's. Frustrated by what was on the market for Bloody Mary mixes, the team of foodies at the company began crafting their own recipes to find the perfect one. The award-winning mixer is made with the perfect combination of zest & zip! Each bottle is crafted from fresh, whole ripe tomatoes that have been crushed to perfection – never with reconstituted tomato juice.  The consistency is thicker than other conventional mixes and one bottle can make about 5 full-strength cocktails.
Learn more about Smokin' Mary.