burgers in the breezeway at lake oswego are back for antoher summer!
Lunch – 11 AM – 2 PM
Dinner – 4 PM – 7 PM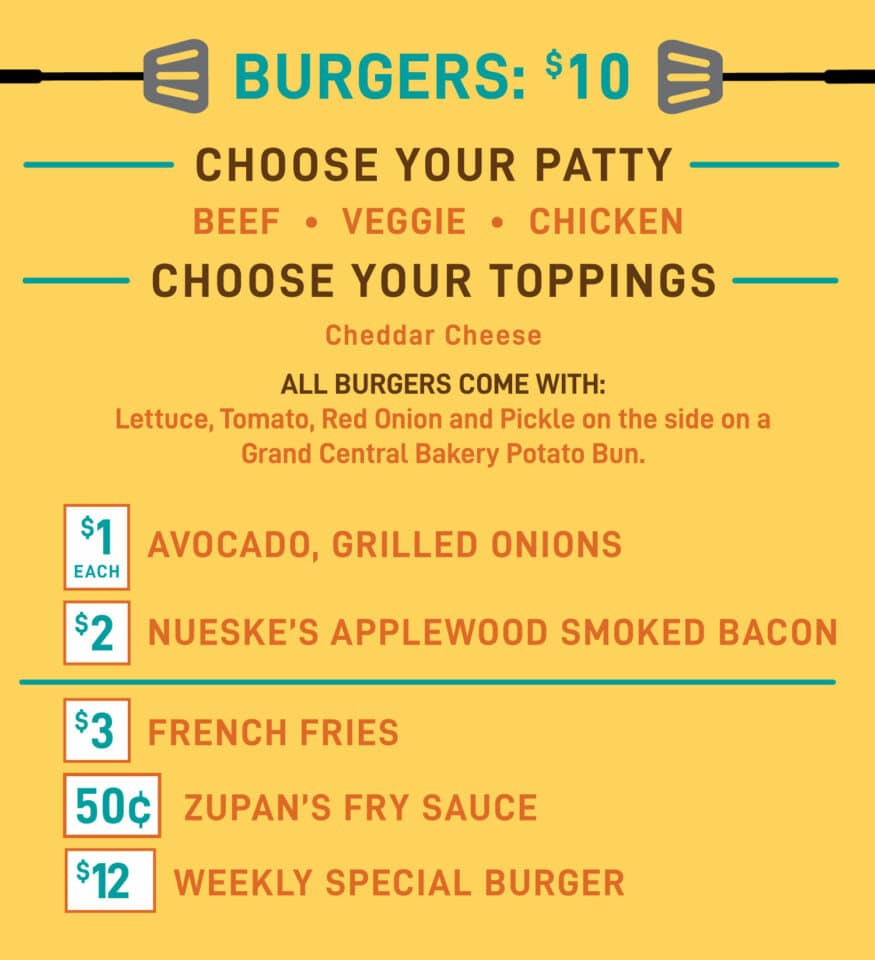 2022 Weekly Specials:
July 7th: Banh Mi Burger
Pork patty with pickled carrot & daikon, jalapeño, cilantro & sriracha mayo.
July 14th: Greek Burger
Lamb patty with tzatziki sauce, kalamata olive tapenade, roasted red pepper, crumbled feta & spinach.
July 21st: Caprese Burger
Oregon Star tomato, fresh mozzarella, basil & Zupan's aged balsamic.
July 28th: BBQ Burger
Brisket patty, Lillie's Q Smoky BBQ sauce, cheddar & fried onion straws.
August 4th: PBJ & B Burger
Zupan's peanut butter, Zupan's marionberry jam, havarti cheese & Nueske's bacon.
August 11th: Guacamole Burger
Jalapeño Cheddar patty, Zupan's guacamole, bacon, cheddar & jalapeño aioli.
August 18th: Blue Cheese Burger
Wagyu patty with caramelized onions, Rogue blue cheese & roasted garlic aioli.
August 25th: Hatch Chili Burger
Roasted hatch chiles, pimento cheese & crispy onions.
September 1st: Oktoberfest Burger
Zupan's pub cheese, beer braised onions, stone ground mustard & Pretzilla pretzel bun.