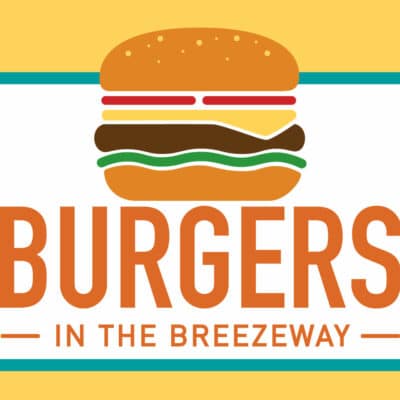 The burgers in the breezeway season is back at lake oswego starting july 1.
Join us every Thursday from 11am-2pm and 4pm to 7pm for Burgers in the Breezeway! Featuring gourmet burgers with your choice of toppings, french fries, and weekly burger specials.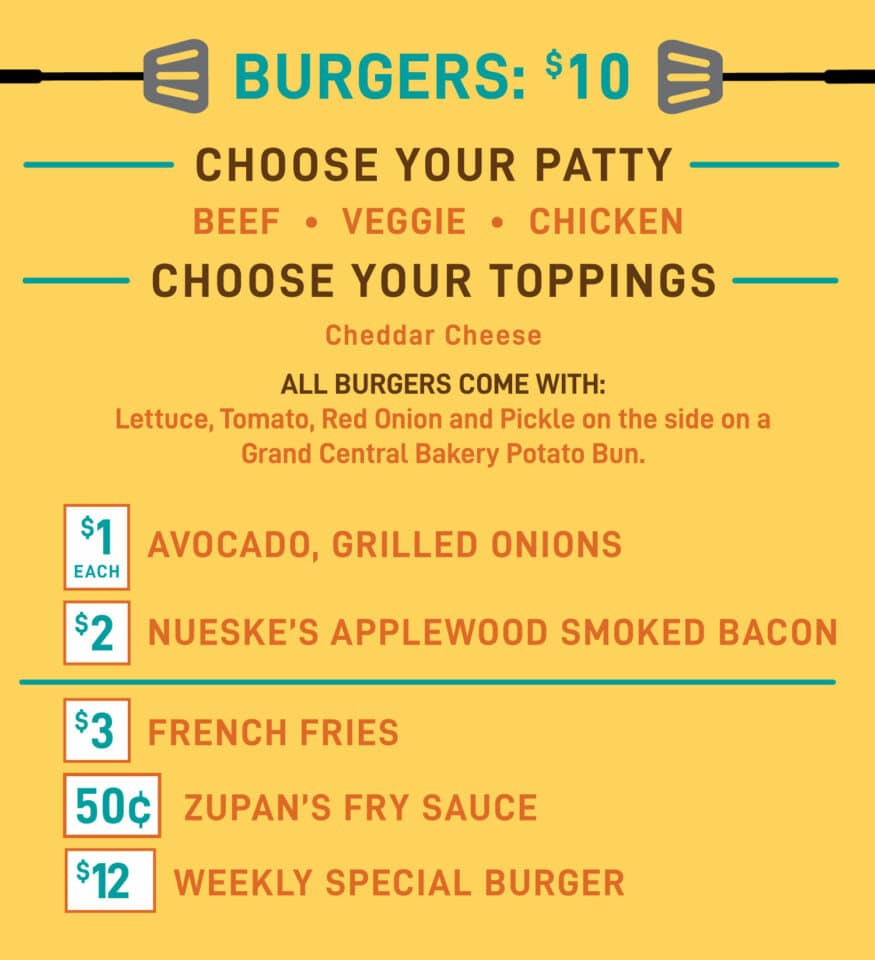 weekly Burger Specials
August 5: Z-MAC Burger
Shredded iceberg lettuce, Thousand Island dressing, pickles, American cheese, sesame seed bun.
August 12: Teriyaki Burger
Sliced pineapple, homemade teriyaki sauce, macaroni salad.
August 19: Hatch Chili Burger
Roasted hatch chilies, pimiento cheese dip, crispy onions.
August 26: Philly Burger
Caramelized onion, bell peppers, provolone cheese, roasted garlic aioli.
September 2: Cubano
Pork patty, sliced ham, swiss cheese, yellow mustard, dill pickle slices.
September 9: Impossible Burger
Impossible patty, Chao cheddar cheese, mushrooms, tomato, lettuce, onion, pickles.
September 16: Chipotle Cheddar
Sharp cheddar cheese, Sammy's Chipotle salsa, crushed Juanita's chips.