Handmade in store from Zupan's Own recipes, our pork and chicken sausages are available in a variety of flavors.
Zupan's sausages are handmade fresh from all-natural Carlton Farms pork and Ranger boneless skinless chicken thighs. Sausages are seasoned with exclusive blends created by the Oregon Spice Company. There are 10 varieties featured daily, including a rotating "sausage of the month."
PORK SAUSAGE VARIETIES:
Sweet Italian
Authentic Italian flavor make this a perfect sausage for your favorite pasta dish, pizza or mixed with ground beef for an Italian burger.
Hot Italian
Seasoned with distinct flavors of fennel & cayenne pepper, this sausage will add a little spice to stuffing or your favorite pasta recipe.
Bratwurst
Seasoned with a delicate touch of nutmeg & herbs, this bratwurst is delicious in a bun and loaded with your favorite toppings.
Chorizo
This Spanish-style sausage is made from coarsely chopped pork with chili pepper & paprika to give it a uniquely spicy flavor. Pairs well in breakfast skillets or Spanish paella.
Garlic & Herb
The variety of fresh herbs & minced garlic ground into this sausage truly complement the pork flavor. Try chopping and serving with caramelized onions & bell peppers.
Jalapeno Cheddar
Carlton Farms pork, cheddar cheese, jalapeños, garlic, black pepper & pork brat seasoning.
Tex Mex
Delicious for breakfast burritos or tacos with bacon, cheddar, hot hatch chiles, chorizo seasoning, green onion, cilantro, garlic & paprika.
Vietnamese
Ground pork, chicken, and panko seasoned with classic Vietnamese flavors of chilies, cilantro, basil, garlic, ginger & fish sauce.
Breakfast Links
There is no better way to start the day than with these 100% pork breakfast links. Simply serve with a side of homestyle potatoes and scrambled eggs.
CHICKEN SAUSAGE VARIETIES:
Apple
Created with a touch of sage & apple, this sausage adds a bit of sweet to any meal, especially breakfast. Pair with fried eggs or frittata.
Basil & Sun-Dried Tomato
Made with fresh basil & sundried tomato, this sausage is perfect when added to cheesy, marinara-style lasagna or paired with pesto pizza.
Spinach & Feta
Full of superb flavor, simply add to rotini pasta with fresh spinach and shaved parmesan cheese.
Chipotle
Using a mix of chipotle peppers & hot smoked paprika, this sausage will spice up any meal. Fabulous when paired with pasta, chili or inside a breakfast burrito.
Italian
This mix of sugar & spice is an amazing way to add robust flavor to pasta. Or, top a baguette with this thinly sliced sausage, parmesan, and marinara for a delicious & unique appetizer!
Parmesan
With garlic, parsley, panko, parmesan, mozzarella, brown sugar, fennel seed & spices. Toss with your favorite pasta.
Vietnamese
Ground pork, chicken, and panko seasoned with classic Vietnamese flavors of chilies, cilantro, basil, garlic, ginger & fish sauce.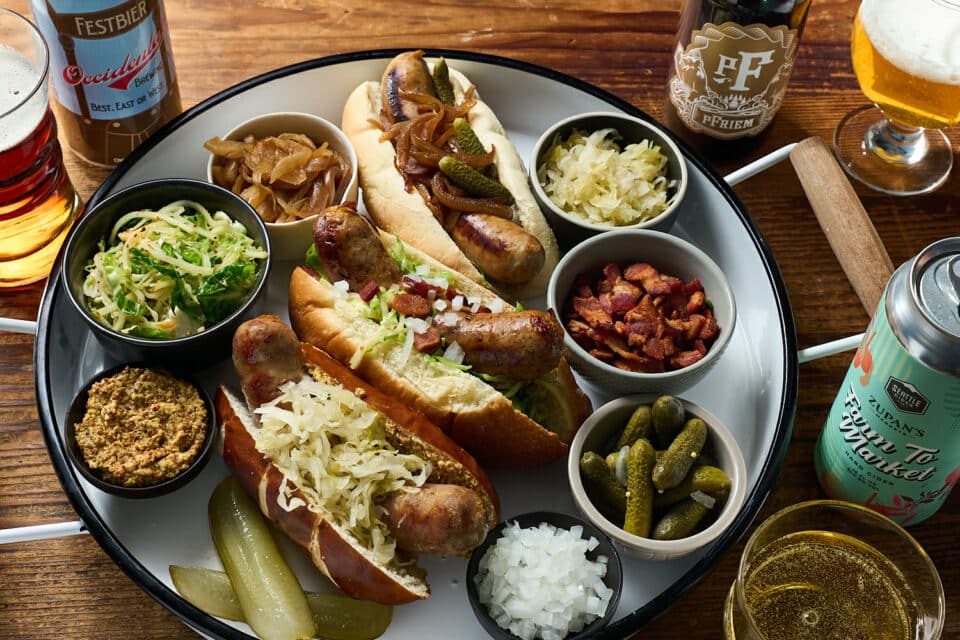 Fall BEER BRATS
Pfriem Potato & Raclette Beer Brat
Occidental Smoky Beer Brat
Seattle Cider Caramelized Onion & Apple Cider Brat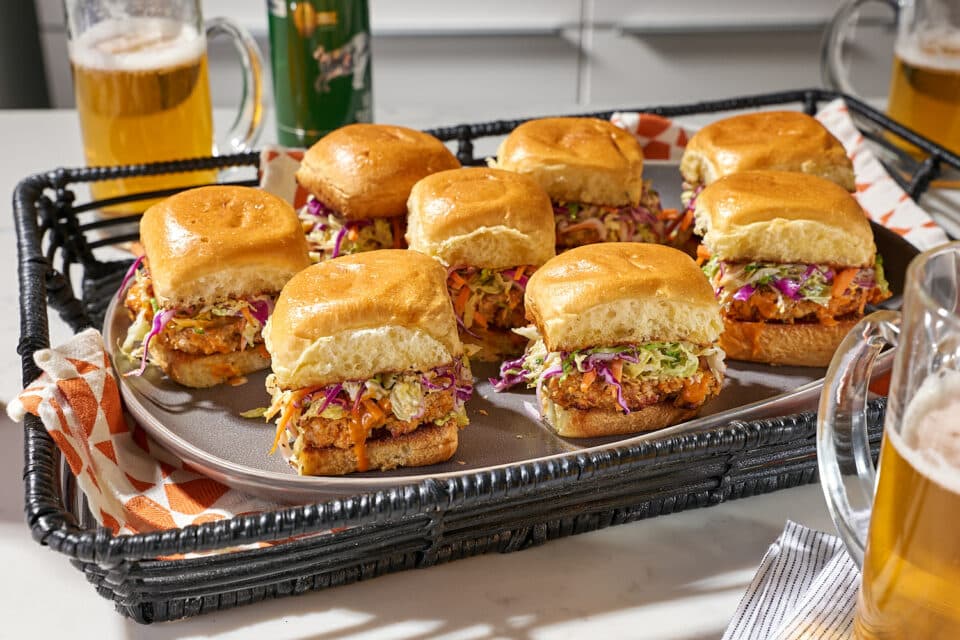 Appetizers
Crispy Hot Chicken Sliders
Author: Andrea Slonecker
Serves: 8
Crispy chicken sausages with slaw, blue cheese & buffalo sauce make the perfect game day shareable snack!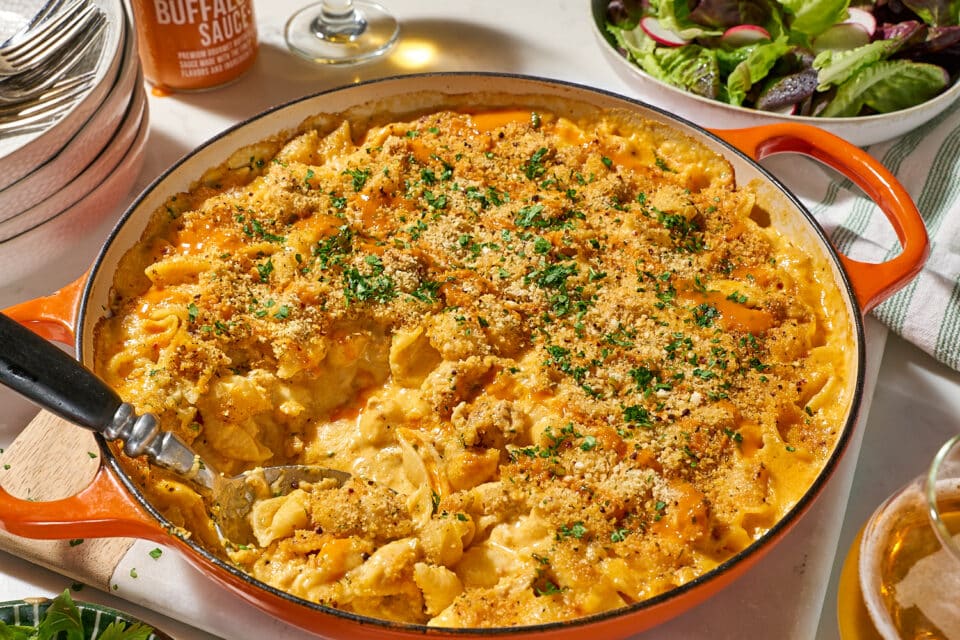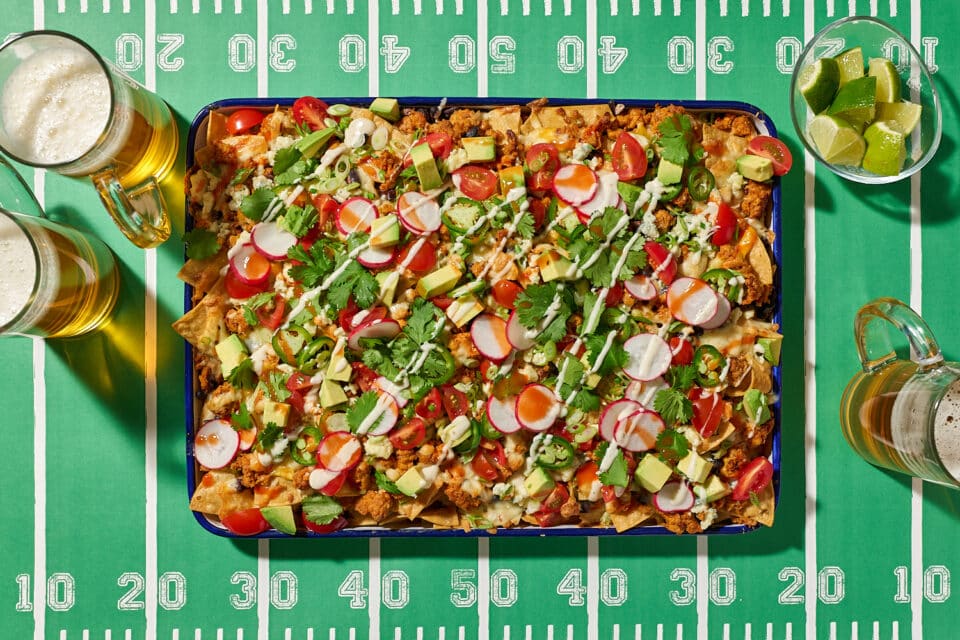 Appetizers
Buffalo Chicken Nachos Supreme
Author: Andrea Slonecker
Serves: 6 to 8
The piquant flavor of Buffalo chicken sausages ups the ante on this ultimate game-day nosh.