Coveted by salmon lovers & chefs alike, the famous Copper River salmon has arrived! Harvested from the Pure & pristine waters of Alaska's Copper River, this sustainable fish is available for just a short season.
What makes this salmon so special? Every year Copper River king, sockeye, and coho make the arduous 300-mile journey up the icy glacial-fed waters to spawn in their birthplace. This is no easy task, and to do this the Copper River salmon have to pack on sufficient fat reserves to fuel their journey. This makes them abundant in omega-3 fatty acids, resulting in a salmon so rich in flavor that it melts in your mouth. Along with the rich flavor, these salmon are known for their deep color and silken texture.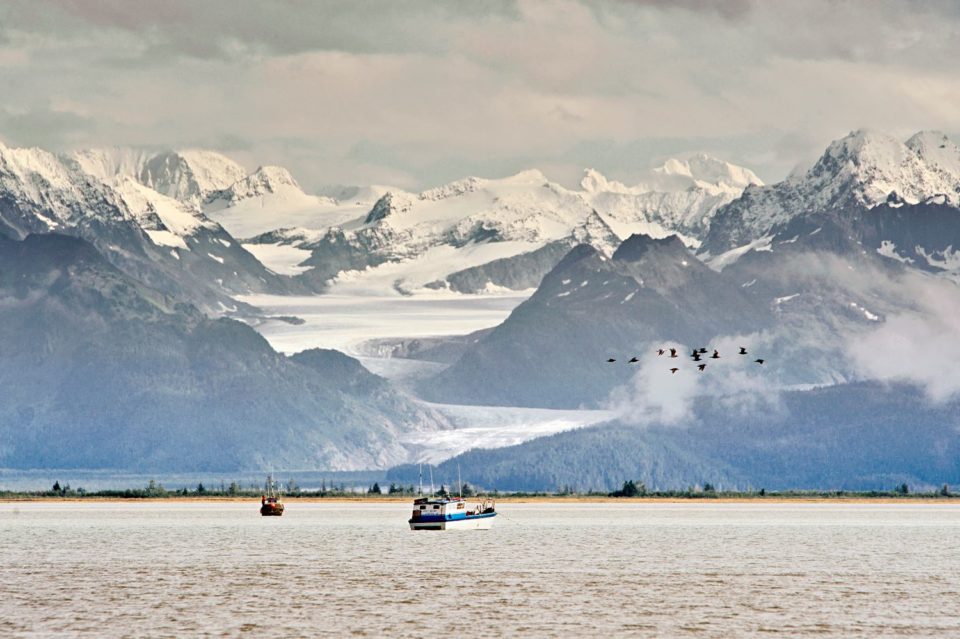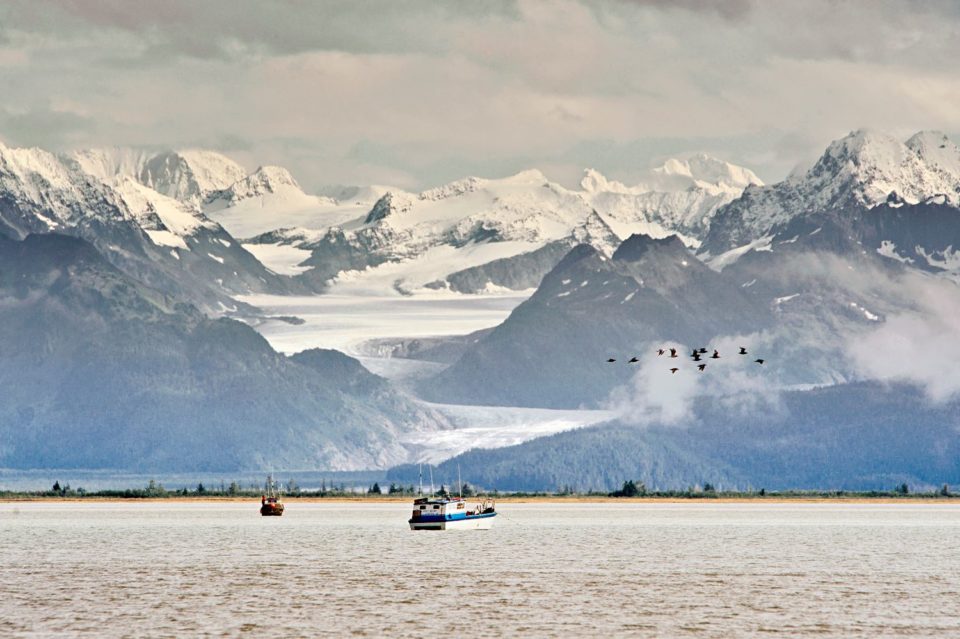 Copper River Species
Copper River King: Also known as Chinook, is prized for its large size – averaging 20 pounds each. They are available in extremely limited quantities. Best simply grilled or seared and paired with fresh seasonal vegetables.
Copper River Sockeye: Also known as red salmon and averaging about 6 pounds each. Copper River sockeye is more readily available and perfect to pair with rubs or seasonings. With its smaller size, this fish cooks up quickly for an easy weeknight dinner.
Copper River Coho: With a subtle flavor and delicate texture, this fish is more affordable than others. They are sometimes called silvers and are the last to return to the Copper River. They are a fall favorite that pair well with root vegetables and mushrooms.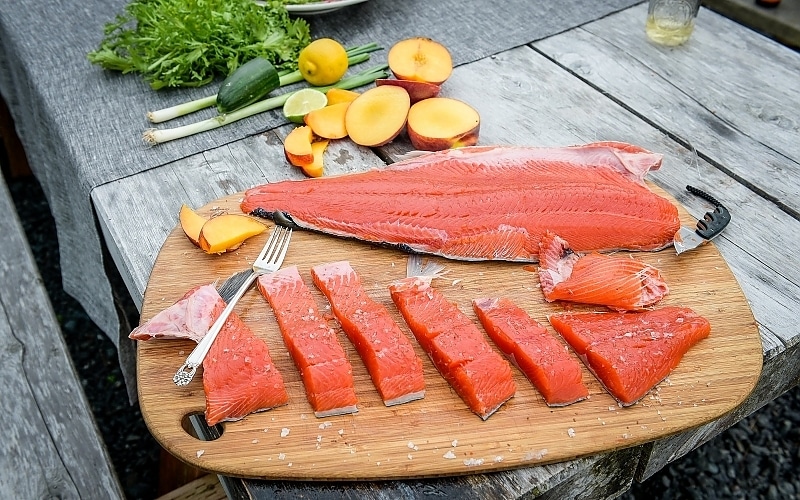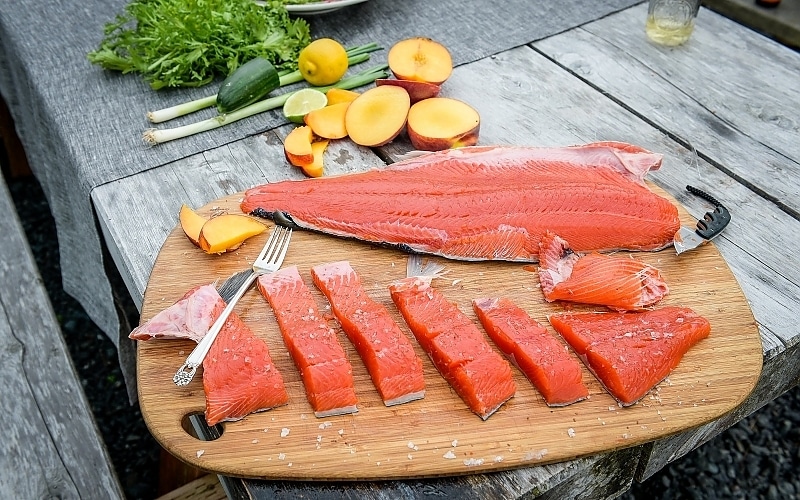 How To Prepare Copper River Salmon
Sautéed & Pan-Seared
Brush both sides of fish with oil or butter
Heat in a pan over medium high heat
Cook for 6-8 minutes
Roasting & Broiling
Preheat oven to 450 °F
Brush both sides of fish with oil or butter
Cook for 8-10 minutes
Poaching
Simmer water in a large pan
Turn off heat and add fish skin side down
Liquid should cover fish completely
Cover the pan tightly with a lid and return to light simmer
Cook 4-6 minutes
Grilling
Thoroughly clean and preheat grill
Oil both sides of fish
Marinate or season fish
Grill until meat is opaque all the way through
Suggested Wine & Beer Pairings
Dry red and white wines with fruity notes such as Pinot Noir and Cabernet Sauvignon
Hoppy beers like IPAs and Pilsners
Copper River Salmon is committed to conserve their heritage for many years to come. Each fish is hand-picked from the net, treated with minimal handling, and is delivered as fresh as it would be if you caught it yourself! Learn more about Copper River.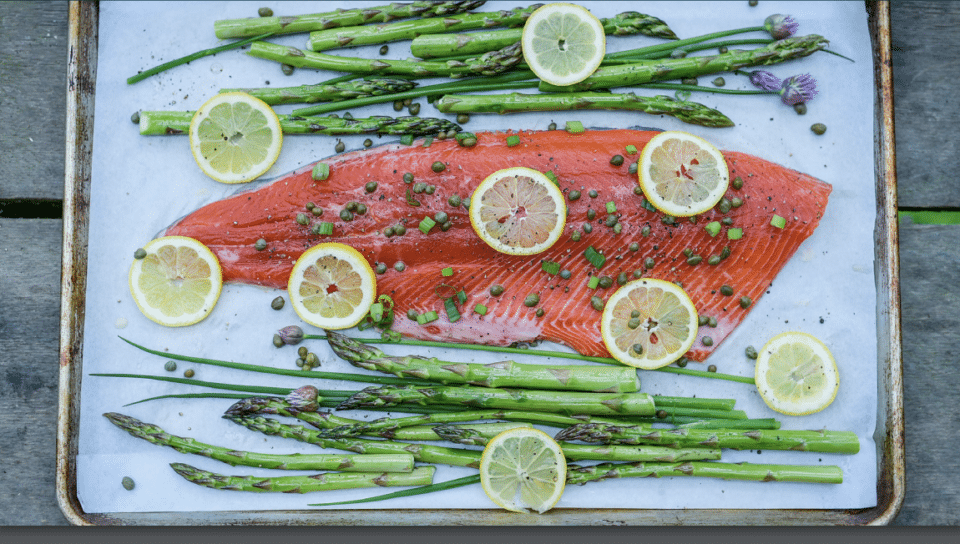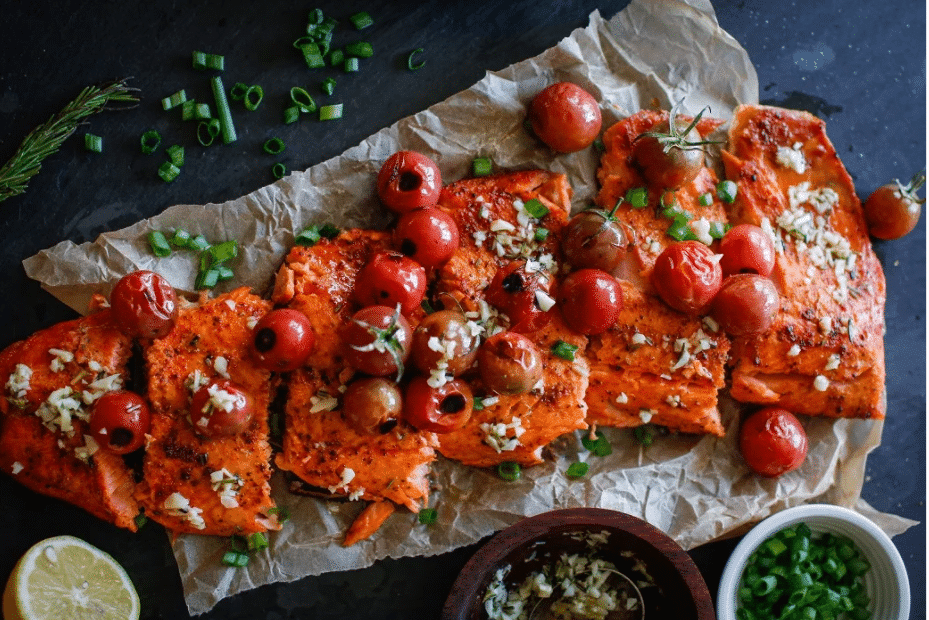 Seafood
Roasted Copper River Salmon
Author: Julia Mueller
Serves: 4
Naturally delicious Copper River salmon with lemon garlic butter sauce and blistered tomatoes.