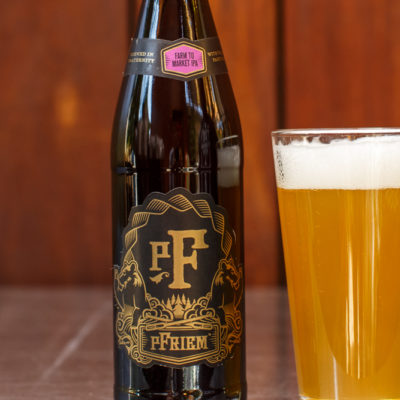 The 6th beer in the Farm to Market series. This NW style IPA with citrus notes is brewed in collaboration with pFriem Family Brewers, summer inspired and available exclusively at Zupan's. Perfect to pair with casual summer fare such as fish tacos, burgers, and fries.
Profile: ABV 6.5%, IBU 45
Malts: Rahr Pale Malt Thomas Fawcett Malted Oats, Flaked Oats
Hops: Citra, Denali, El Dorado, Oregon Amarillo
Yeast: American Ale
Tasting Notes: Illuminating gold body topped with fluffy white foam. Fruity aromas of Marionberries, watermelon, citrus, papaya, lychee fruit, and pineapple. Jammy flavors of cantaloupe, honeydew melon, blueberries, raspberries, and honey. Finishes tropical and jammy with a citrus zing.