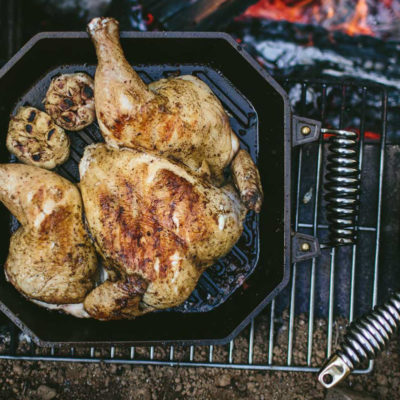 Back in stock just in time for summertime grilling. This heirloom quality cookware is produced locally in Portland, Oregon. Each pan is handcrafted by 12 different sets of hands, pre-seasoned with organic flaxseed oil and polished with soft river rocks for an ultra-smooth cooking surface. Finex pans can go from stovetop, to oven, to grill and over coals and each pan is guaranteed Good Forever.
The Finex journey began with the search for healthier cooking and a pan that wouldn't leave toxic residue in food. Obsessed with intentional design, quality and craftsmanship, the company looked to antique cast iron cookware as inspiration and was determined to reinvent this high quality cookware and bring production back to the U.S.A.
Finex pans are available in grill pan and skillet and Dutch oven styles each in a variety of sizes.
Currently Featuring:
10" Grill Pan
12" Twin Spring Grill Pan
Lean Grill Pan
10" Skillet with Lid
12" Skillet with Lid
5 Qt. Dutch Oven
To learn more visit the Finex website.