Available in a variety of cuts, Zupan's Markets is proud to carry Snake River Farms kurobuta pork in our meat department.
Snake River Farms Kurobuta pork is considered to be the pork equivalent of American Wagyu or Kobe beef. Created from the Berkshire pig, Kurobuta is world-renowned for its hefty fat content, exceptional tenderness, and delicious flavor.
Created from the Berkshire pig, Kurobuta is heritage pork with roots in England whose genetics dates back 300 years to the Shire of Berks in England. Over 200 years ago, the British Royal family gifted Japan a herd of Berkshire pigs, where they adopted the local name Kurobuta, meaning black hog. In 1841, the Berkshire (or Kurobuta) breed was then imported to the U.S. and is the oldest and purest established registry to date.
Snake River Farms Kurobuta pork uses 100% purebred Berkshire hogs as mandated by the Japanese Ministry of Agriculture, raised with no added hormones, and grown in Snake River Farms network of small family farms. These hogs are fed with a regiment designed for maximum marbling and a pH that retains juiciness (similar to the feeding of Wagyu cattle). Berkshire hogs have unique characteristics that make the meat far superior on the plate.
Well-marbled, the fat has a lower melting point so it melts in the mouth with a sweet, buttery flavor. The higher fat content means that Kurobuta pork is excellent for both long cooking and higher temperature cooking applications.
Their muscle fibers are shorter than other breeds, which makes the meat naturally more tender and gives it a smoother texture. Berkshire pork also has a higher pH balance than other breeds. This gives the meat a darker color, firmer texture and allows it to retain more juices, making it consistently moist & delicious.
Zupan's currently offers Snake River Farms American Kurobuta Pork in a variety of cuts.
Featured Cuts:
2 Bone Tomahawk Pork Chop
Porterhouse Pork Chop
Pork Tenderloin
Boneless Pork Loin
Hardwood Smoked Bacon
Kurobuta Pork Cooking Tips:
Let pork come to room temperature.

Remove from refrigerator 30 minutes before cooking.

Season simply to allow the true flavors of the meat to shine.

We suggest starting with simple salt and pepper.

Let them rest.

After cooking, allow the meat to rest for 5 to 10 minutes before serving. This will allow the juices to flow back through the meat.
Learn more about Snake River Farms.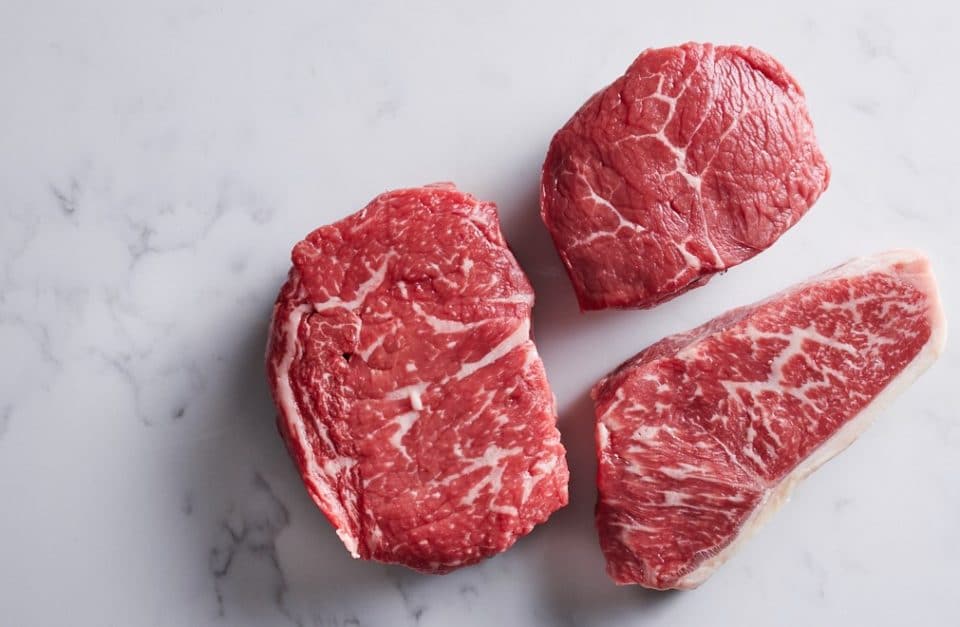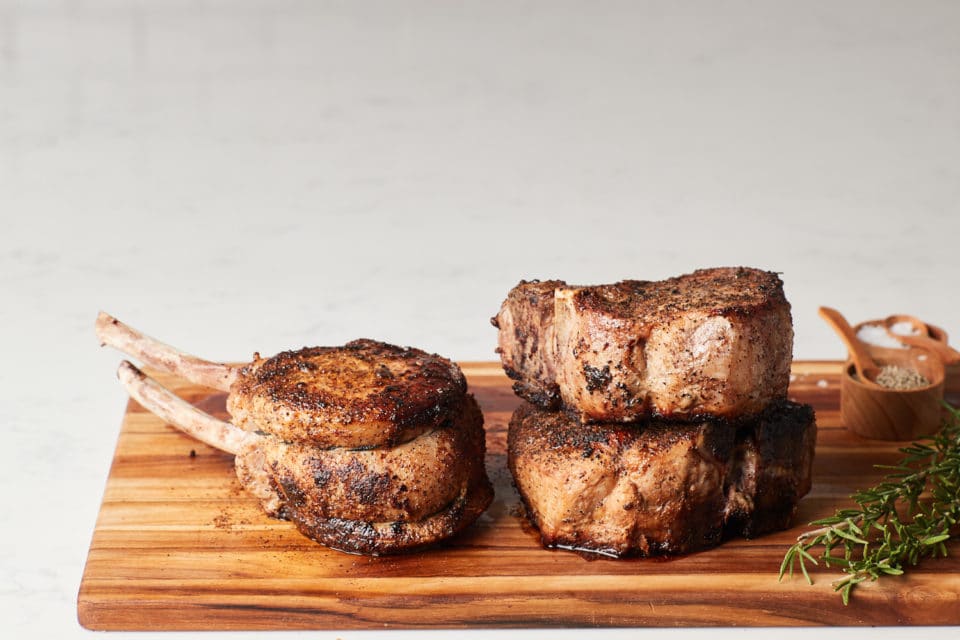 Must Try
Signature Pork Cuts
Featuring the 2-Bone Tomahawk Kurobuta Pork Chop and Porterhouse Kurobuta Pork Chop from Snake River Farms.