Available in a variety of cuts, Zupan's Markets is proud to carry Snake River Farms American Wagyu Beef in our meat department.
One of the most famous types of beef, Wagyu is known throughout the world for its intense marbling, rich flavor, and supreme tenderness. Wagyu has a long history whose genetics dates back almost 3500 years ago. The legendary breed of cattle was brought to Japan in the 2nd centry A.D. from the Asian mainland. The term Wagyu refers to all Japanese beef cattle. In Japan, wa means "Japanese" and gyu means "cow."
Family-owned since 1968, Snake River Farms is the premier producer of American Wagyu beef. Wagyu beef, also known as American-style Kobe beef, is the result of cross-breeding Japanese Wagyu cattle with continental breeds of cattle. The name Kobe is reserved exclusively to describe cattle raised in the Kobe region of Japan. Wagyu cattle raised outside of Kobe must be identified as Wagyu or Kobe-style. Snake River Farms American Waygu beef is celebrated by chefs and beef connoisseurs throughout the world and featured in a number of top-rated restaurants.
Raised along the high plain of the Snake River in Eastern Idaho, Snake Rivers Farms cattle is considered one of the most highly regarded groups of American Wagyu cattle in the world. Utilizing the heritage-steeped Japanese feeding method, which takes three times longer than the typical U.S. techniques, results in beef that is sweeter with a more buttery flavor and mouthfeel.
Because of the increased marbling, Snake River Farms measures their beef according to the Japanese marbling scale. In the USA, the highest grade for beef is the PRIME designation, which falls between a 4 or 5 out of 12 on the Japanese scale. Snake Rivers Farm American Wagyu starts at a 4 and continues to grade at 9+.
Zupan's currently offers Snake River Farms American Wagyu Beef in a variety of steak cuts plus fresh-ground beef and gourmet frankfurters.
Featured Cuts:
Delmonico
Top Sirloin
New York
Ribeye
Tenderloin
Wagyu Cooking Tips:
Let steaks come to room temperature.

Remove from refrigerator 30 minutes before cooking.

Season simply to allow the true flavors of the meat to shine.

We suggest starting with simple salt and pepper.

Let them rest.

After cooking, allow the meat to rest for 5 to 10 minutes before serving. This will allow the juices to flow back through the meat.
Learn more about Snake River Farms.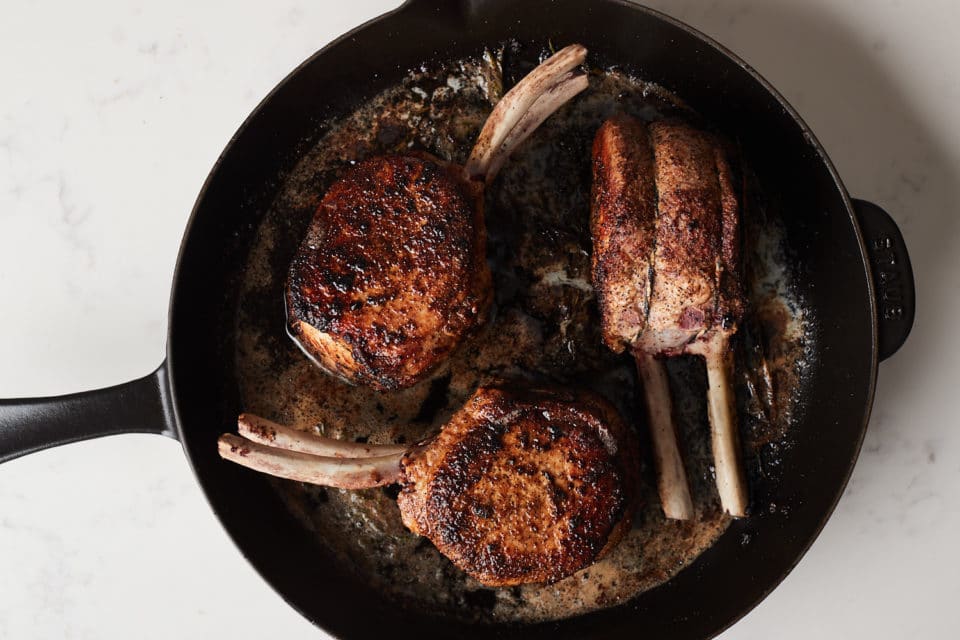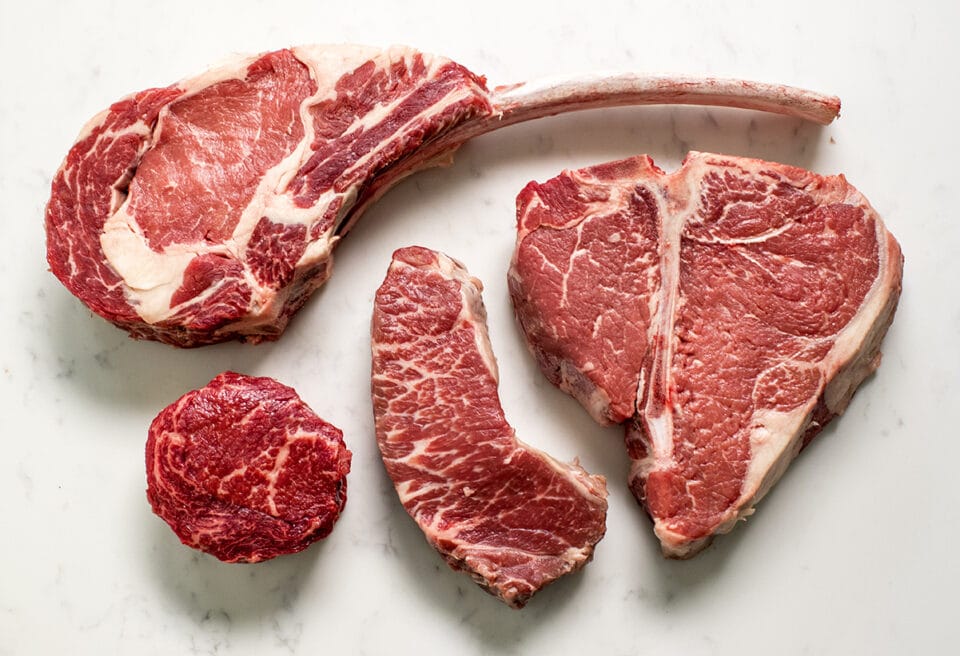 Featured Items
Signature Cuts
Meet our premium Signature Cuts available every day in our Meat Department.