Zupan's is proud to be an exclusive grocery seller of Mt. Hood Brewing Co. Ice Axe IPA.
Mt. Hood Brewing Co. opened in January 1991 in the alpine village of Government Camp, Oregon. Their distinctive ales are produced from pure glacial water, Pacific Northwest barley & hops, and the inspiration of Mt. Hood Brewing Co.'s brewers. Founded upon the notion that beer is best when produced in small, handcrafted batches utilizing the finest ingredients, Mt. Hood Brewing beer is only available in the state of Oregon.
While typically their beers can only be found at their brewery locations on Mt. Hood & Portland and at Timberline Lodge, Zupan's Markets is proud to currently be an EXCLUSIVE grocery seller of their Ice Axe IPA in 6-pack cans. Considered their flagship beer, Ice Axe IPA is an easy-drinking, timeless British-style IPA brewed with a base of British crystal malts and large doses of KG hops.
Learn more about Mt. Hood Brewing. Co.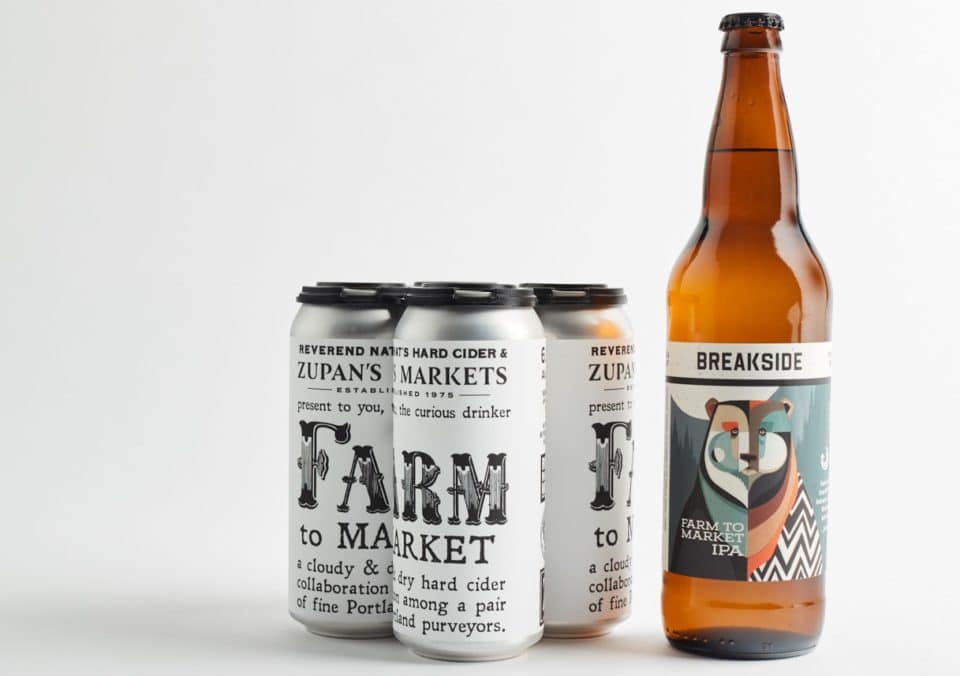 Purveyors, New Items, Featured Items
Farm to Market IPA & Cider
Zupan's is excited to introduce the 10th and 11th bottlings in our Farm to Market lineup – Farm to Market Cider & Farm to Market IPA.