Whether you're halfway through Dry January, or looking for something new & non-alcoholic to sip on, check out these featured zero-proof spirits , wine & beer!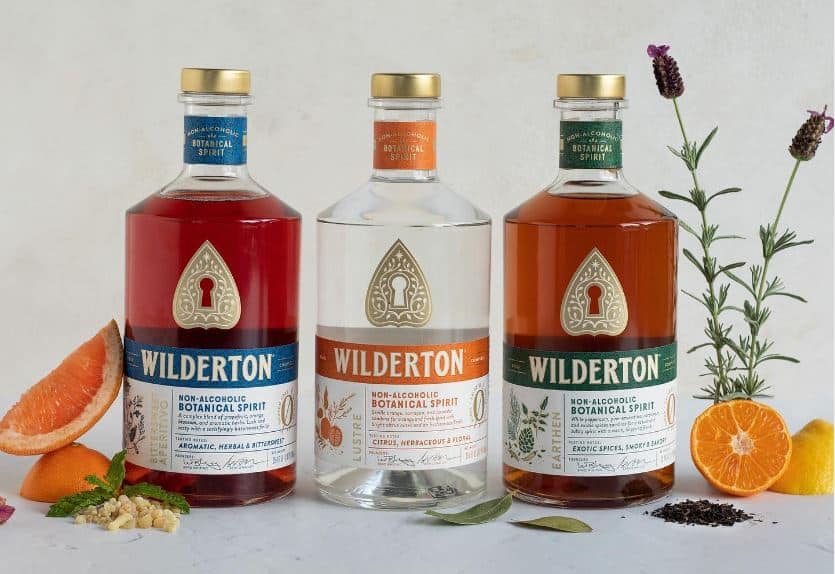 Created by Oregonians Brad Whiting and Seth O'Malley in Hood River, Wilderton features non-alcoholic spirits distilled from raw botanicals. Inspired by the unharnessed flavors and aromas of the natural world, Wilderton focuses on harnessing natural flavors from botanicals, both sourced in the Northwest and beyond for unique flavor combinations. Raw botanicals are brewed in small batches to extract their flavors and aromas. Then, distillation is used to focus and intensify the raw botanical essences. The result? Flavor that packs a punch without alcohol ever being introduced.
Bittersweet Aperitivo (Grapefruit, gentian & orange blossom)
Lustre (Bitter orange, tarragon & lavender)
Earthen (Peppercorn, pine-smoked tea & cardamom)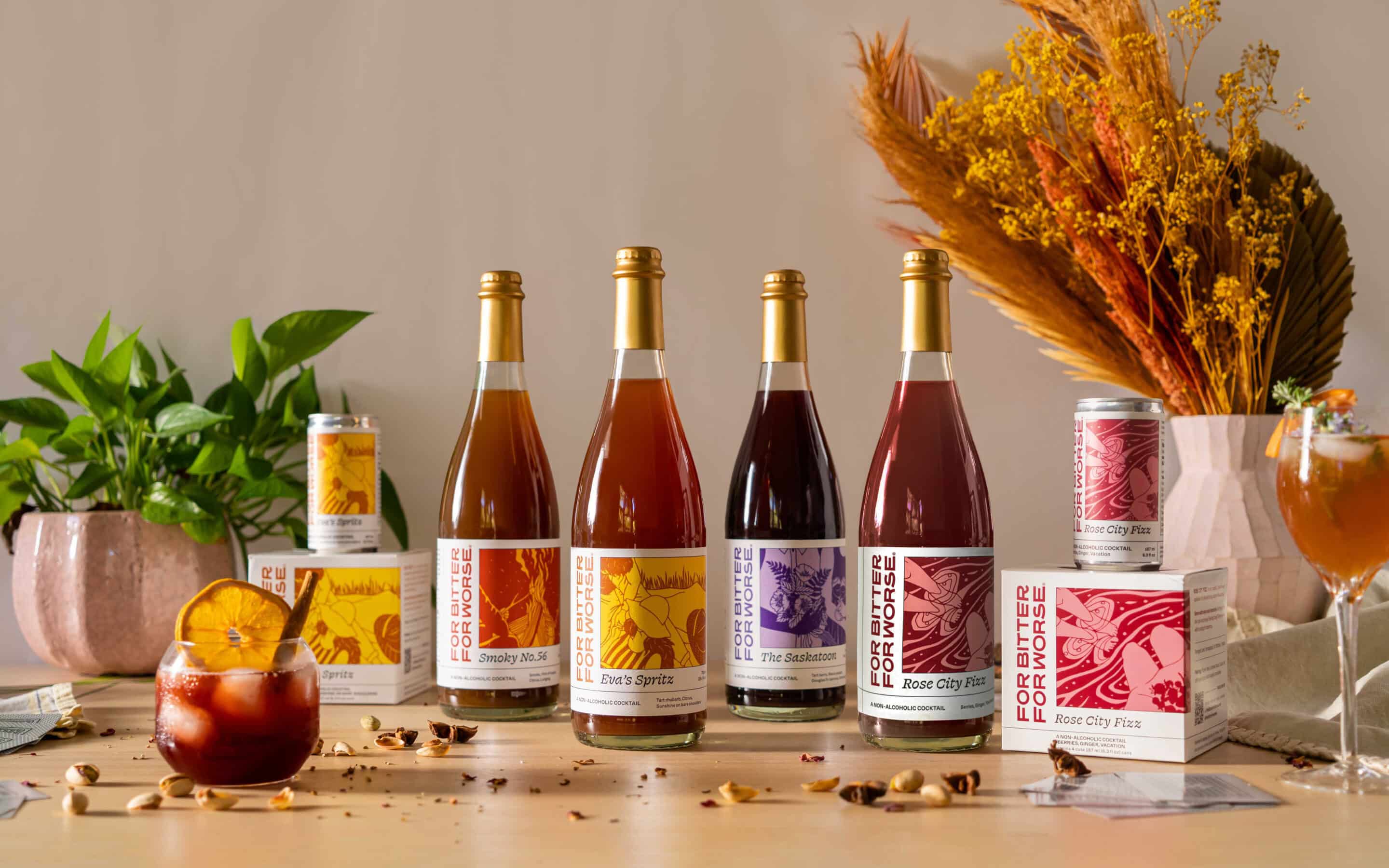 Started by Portland-based partners, Shelley and Jeff, For Bitter For Worse brings the nuanced flavors of complex cocktails to their lineup of non-alcoholic beverages. Using Shelley's knowledge of craft cocktails and Jeff's "reverse bootlegging" process to remove alcohol, their drinks are bitter, aromatic, flavorful and never too sweet. Each NA spirit base is made with juices & syrups made from Pacific Northwest ingredients and sweetened with pure monk fruit, wine grape nectar or maple syrup. Use For Bitter For Worse as a replacement in your favorite cocktail, or simply enjoy with tonic water and ice!
Smoky No. 56 (Smoke, hint of maple & citrus)
Eva's Spritz (Tart rhubarb & citrus)
The Saskatoon (Tart berry, black pepper & Douglas fir tannins)
Rose City Fizz (Berries & ginger)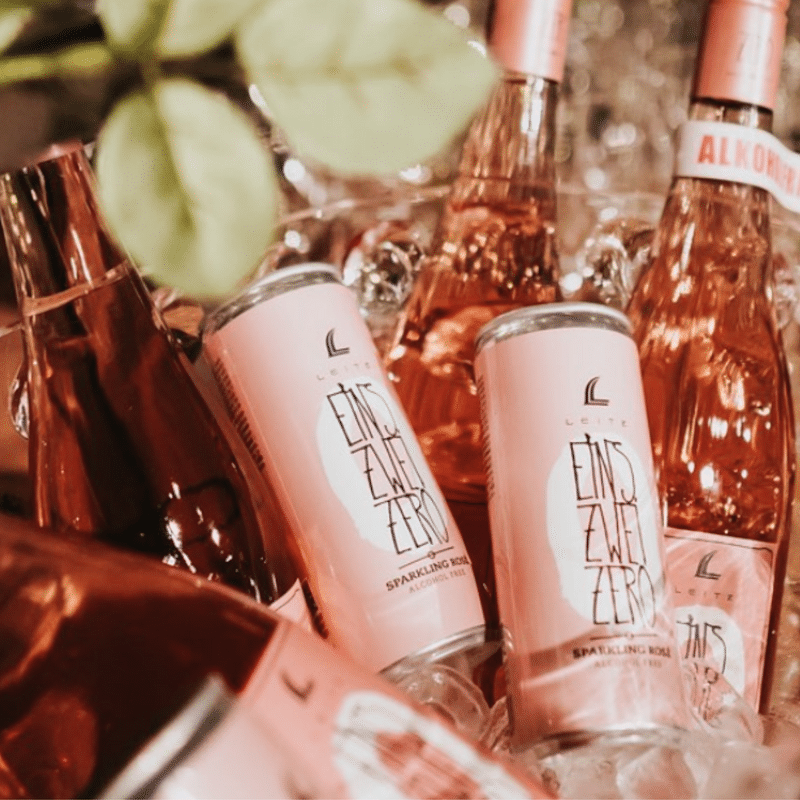 Made from 100% pinot noir grapes, and macerated for 6 hours prior to pressing for a perfect, rosé-pink color. Alcohol is distilled out using a vacuum still and then injected with CO2 to add bubbles. With notes of strawberry, red apple, clementine & clean minerals, enjoy the taste of rosé without the alcohol.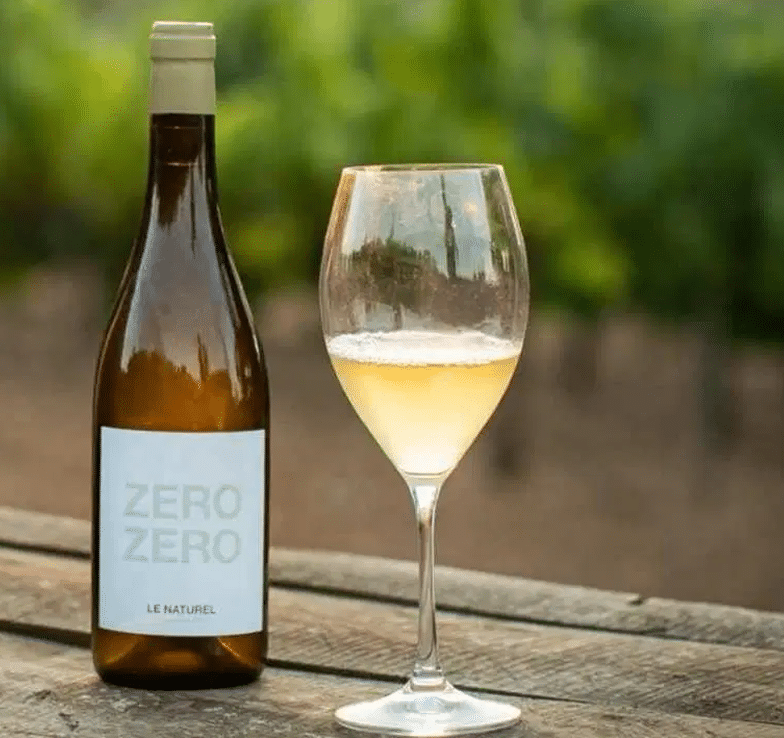 From the Le Naturel wine family comes a non-alcoholic wine for any alternative beverage seeker. These wines are dealcoholized delicately, to maintain the aromas, flavors and textures of the wines. Featuring a Grenache and Grenache Blanc from Spain, both bottles are single varietal and organic for clean drinking.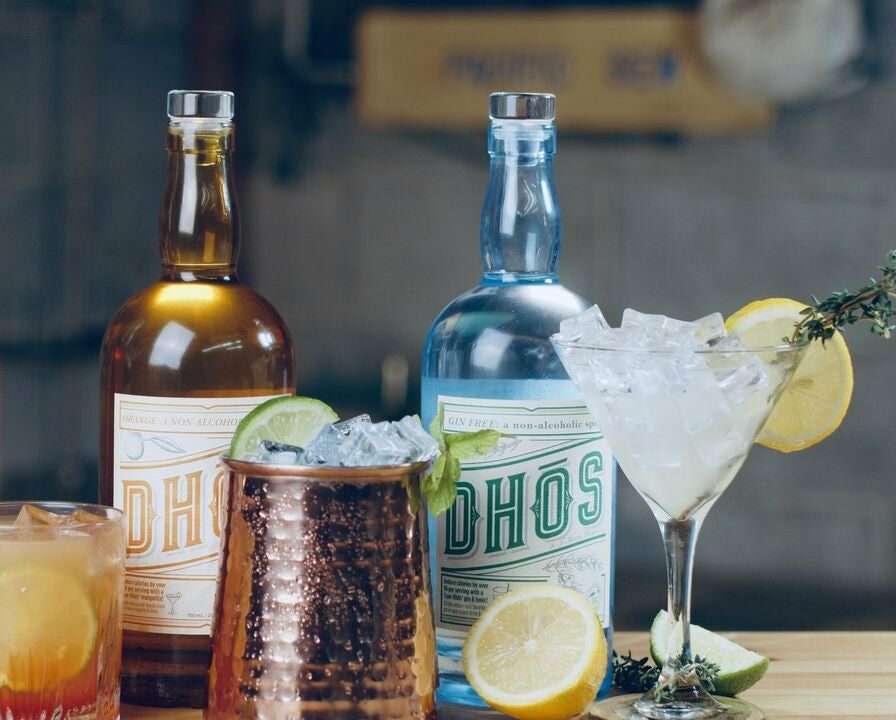 From Ransom Distillery in Sheridan comes a new line of Oregon-made non-alcoholic craft spirits. Driven by the vision to give consumers freedom to drink on their own terms, the team used their experience in craft spirits to distill non-alcoholic options while still delivering the aromas, flavors and mixability of the classics. Each zero-proof spirit is made by mixing flavorful botanicals & ingredients without ever introducing alcohol. Dhos is low in calorie and sugar-free.
Orange (made with Navel oranges, tangerines & curacao oranges)
Gin Free (made with Juniper Berry oil, orange and grapefruit).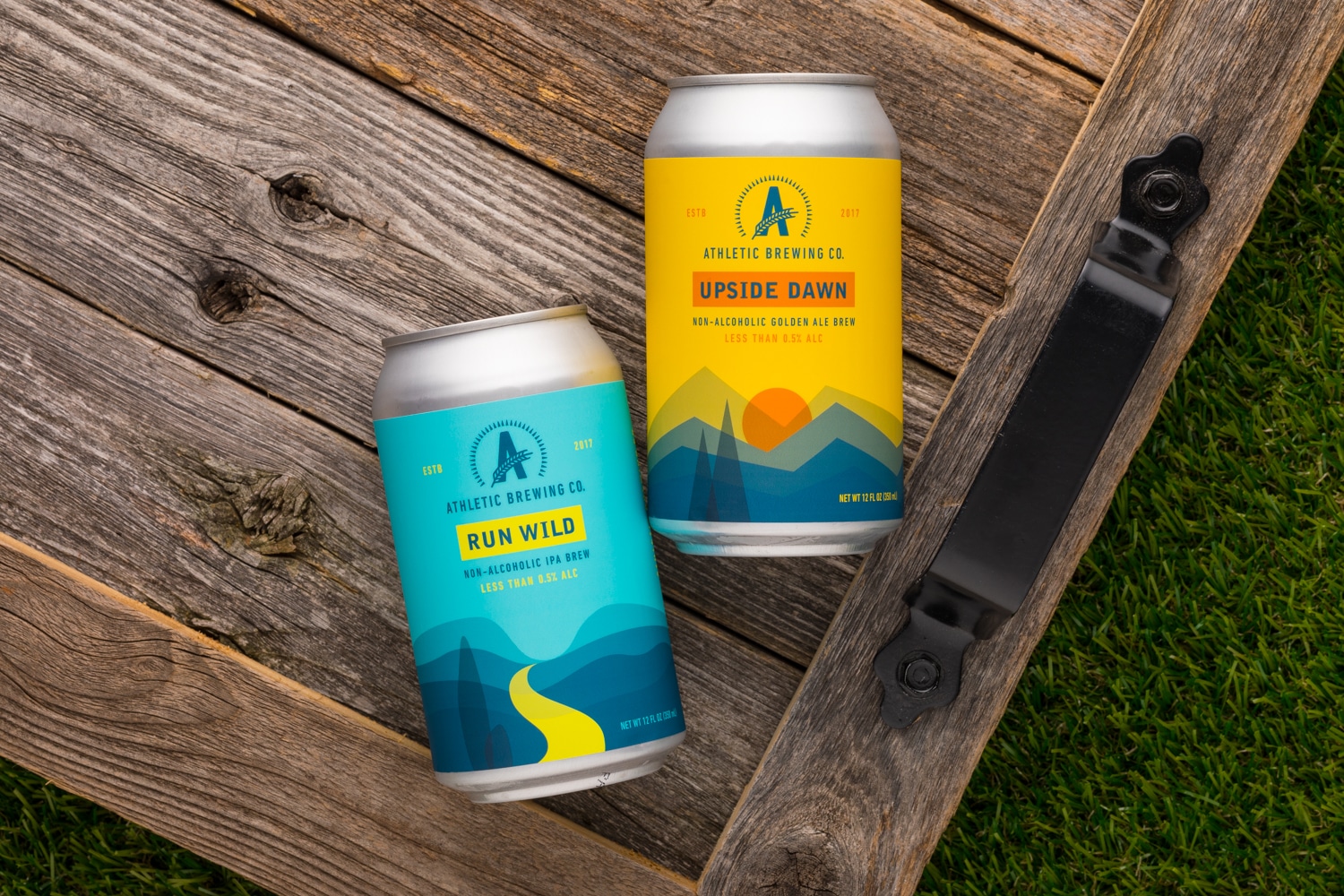 Founded by beer lovers, for beer lovers, Connecticut-based Athletic Brewing Co. creates non-alcoholic craft beers using all-natural ingredients. Founded by Bill Shufelt in 2018, Athletic Brewing Co.is the first non-alcoholic beer taproom in the country. With a great line-up for both "hop heads" or malt-focused drinkers, all their beers are both low in calorie and contain less than 0.5% ABV.
Traditionally, non-alcoholic beers are created by macro breweries by removing the alcohol from a regular beer. There are several ways to do this; the most common is to boil the alcohol off or filter it out. Both of these methods diminish the aromatics and flavor of the beer. After giving up alcohol before his wedding, Shufelt became all too aware of the lack of quality non-alcoholic options available. He eventually partnered up with experienced brewer John Walker and together, the vision for Athletic Brewing was born. After hundreds and hundreds of trial brews on their homebrew system, they finally developed a new way to produce high quality, fully fermented and conditioned craft non-alcoholic beers.
Athletic Brewing Co. offers their flagship Run Wild IPA and Upside Dawn Golden Ale year-around with additional seasonal beers and other limited release beers throughout the year.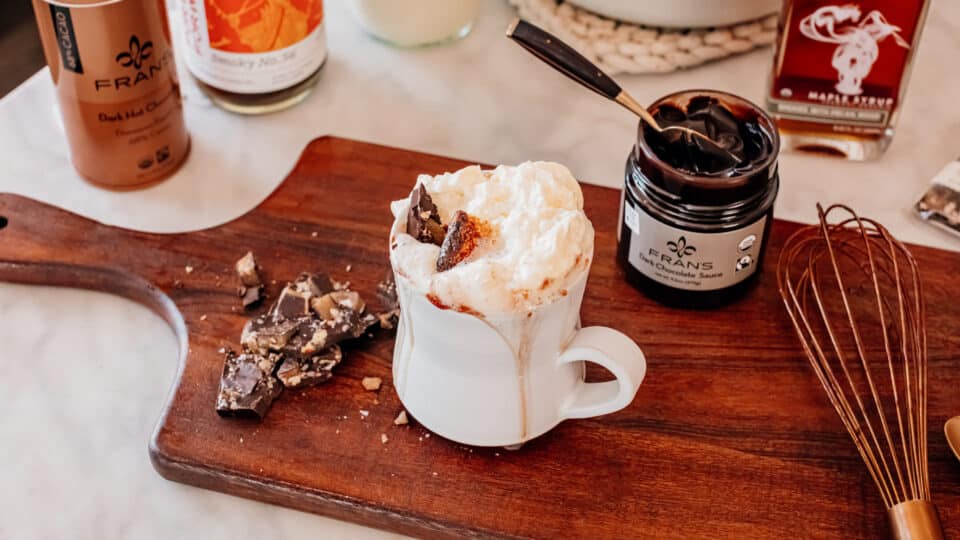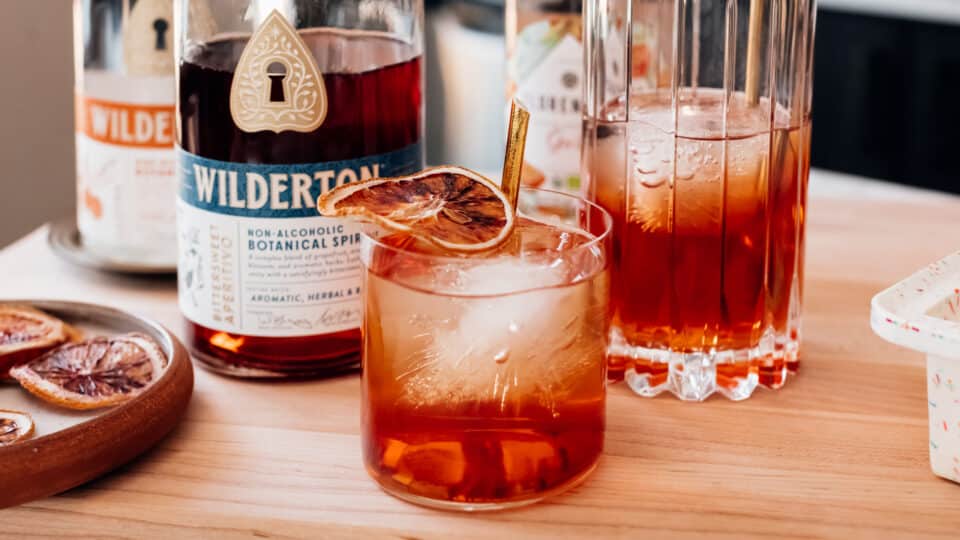 Beverages
Bittersweet Rose Negroni
Author: NORR
Serves: 1 drink
Made with Wilderton's non-alcoholic spirits, bittersweet aperitivo & lustre.