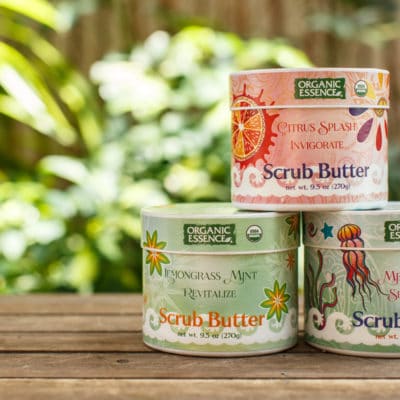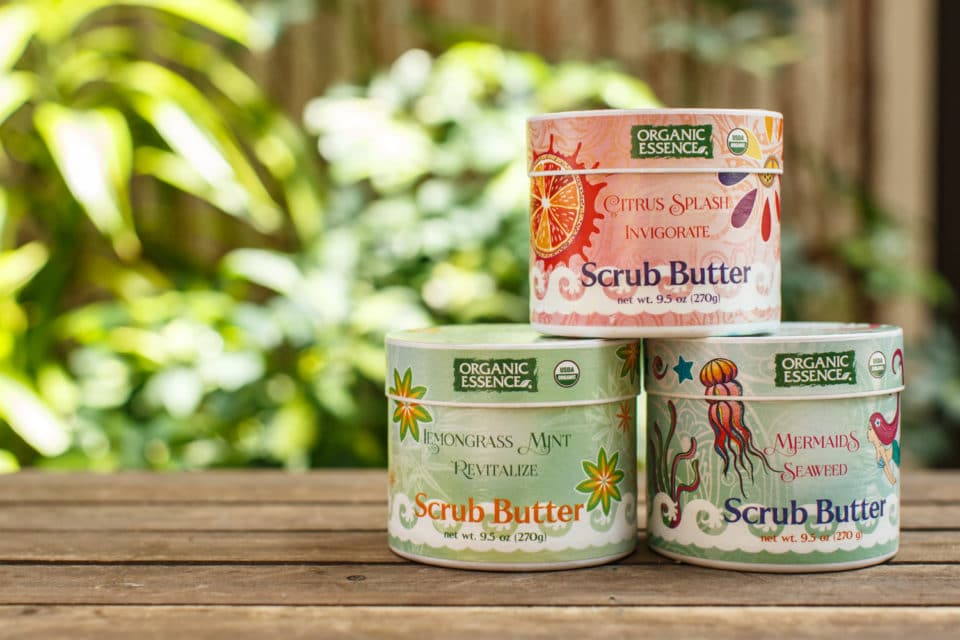 Organic Essence Scrub Butters might just be the best scrubs you'll ever try. These certified organic scrubs are made with sustainable solar evaporated sea salt that aids in powerful skin exfoliation and at the same time, will give your skin pure organic hydration and conditioning treatment that it deserves.  All packages produced by Organic Essence are plastic free, BPA free, and phthalate free, making them completely biodegradable and compostable. Their goal is to help educate people on the importance of sustainable living and how living the organic lifestyle can bolster health and well-being.
Available in 3 Different Scents:
Citrus Splash
This fresh citrus blend includes sea salt, sunflower seed oil, grapefruit peel oil and citrus lemon peel oil to invigorate your senses.
Lemongrass Mint
Cool and fresh featuring lemongrass oil, marshmallow root powder, sea salt, and peppermint oil.
Mermaids Seaweed
Featuring antioxidant and nutrient rich organic seaweed to restore the skin's balance.
Learn more about Organic Essence.