Ingredients
French Toast
1 loaf Challah bread
6 eggs
2 cups whole milk
1 1/2 teaspoons cinnamon
2 1/2 teaspoons vanilla extract
1 tablespoon butter
2 1/2 teaspoons sugar
10 oz lemon curd
Berries & Toppings
16 oz strawberries
6 oz blueberries
6 oz raspberries
6 oz blackberries
2 1/2 teaspoons caster sugar
4 oz sliced almonds
1 oz powdered sugar
Zupan's Maple Syrup
Whipped Cream
8 oz mascarpone cheese, softened but still chilled
8 oz whipping cream
Preparation
Preheat oven to 350°. Remove mascarpone cheese and butter from fridge and allow to soften.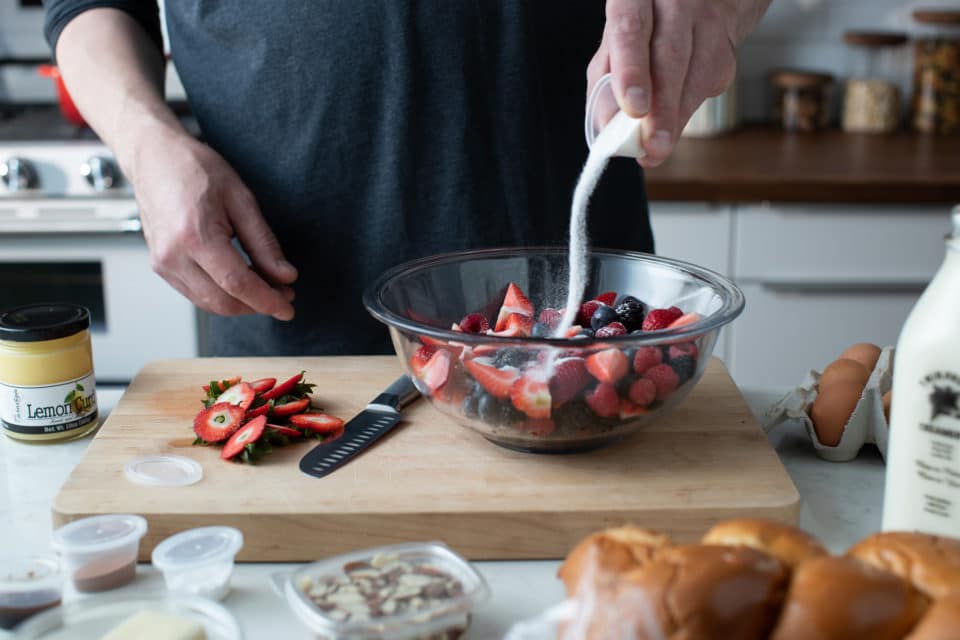 2. Gently rinse all berries, quarter strawberries. Slice strawberries into quarters. Mix berries in bowl with 2 1/2 teaspoons caster sugar and set aside.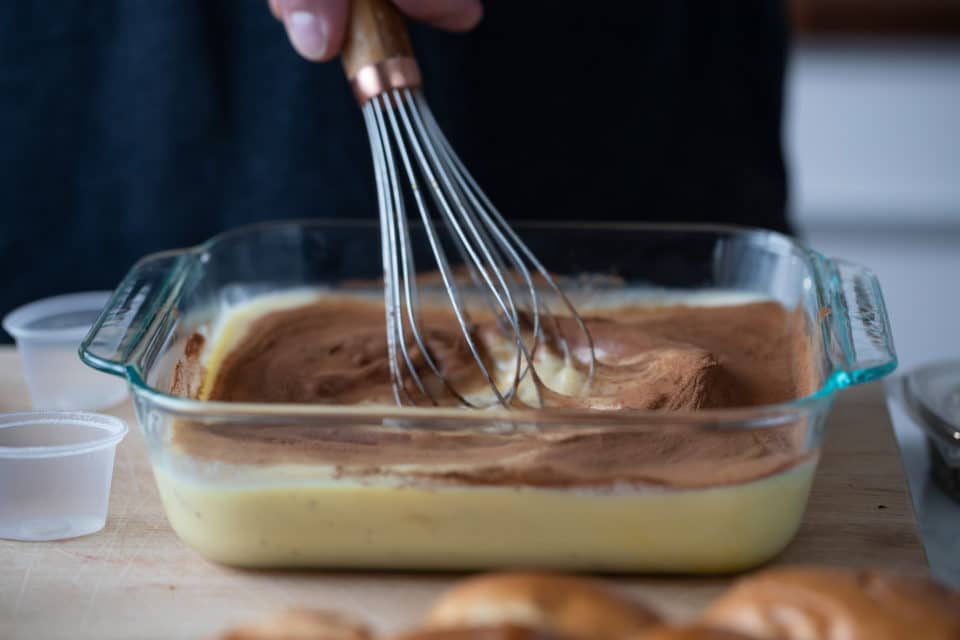 3. In mixing bowl, whisk eggs until combined. Add milk, cinnamon, sugar, vanilla, and salt. Continue to whisk until combined. Pour mixture into a shallow baking dish.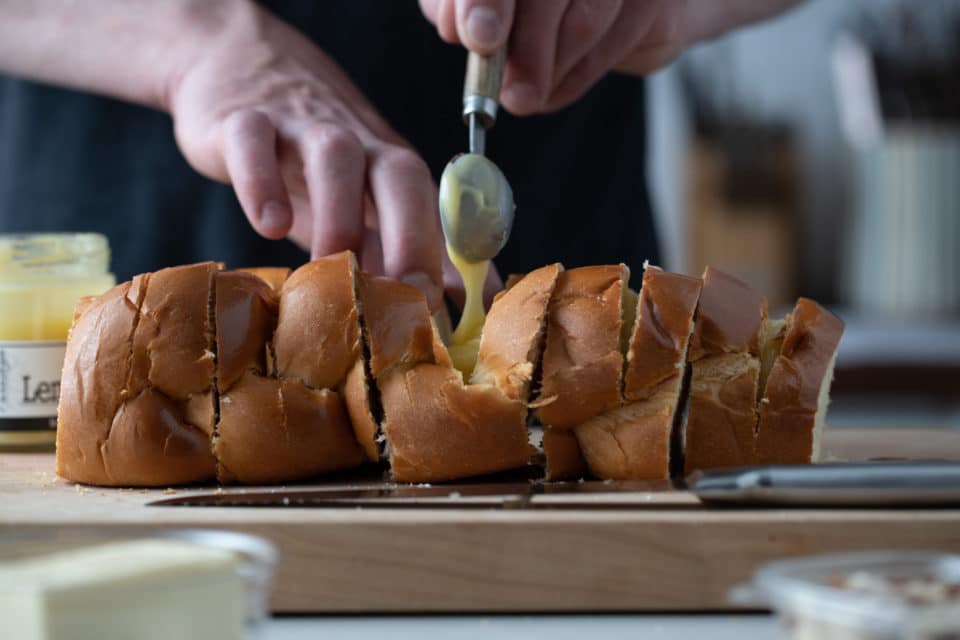 4. Cut challah bread into 2-inch wide pieces. Cut a slit into each 2-inch slice, forming a pocket. Stuff each piece with 2 tablespoons lemon curd.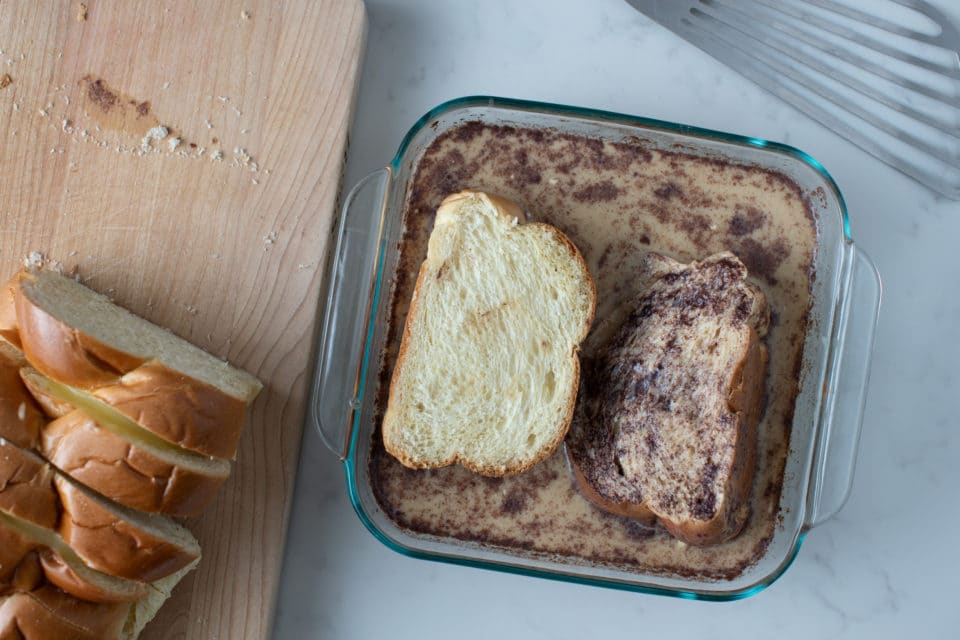 5. Place the stuffed bread into the French toast custard for 2 minutes on each side to soak up the custard.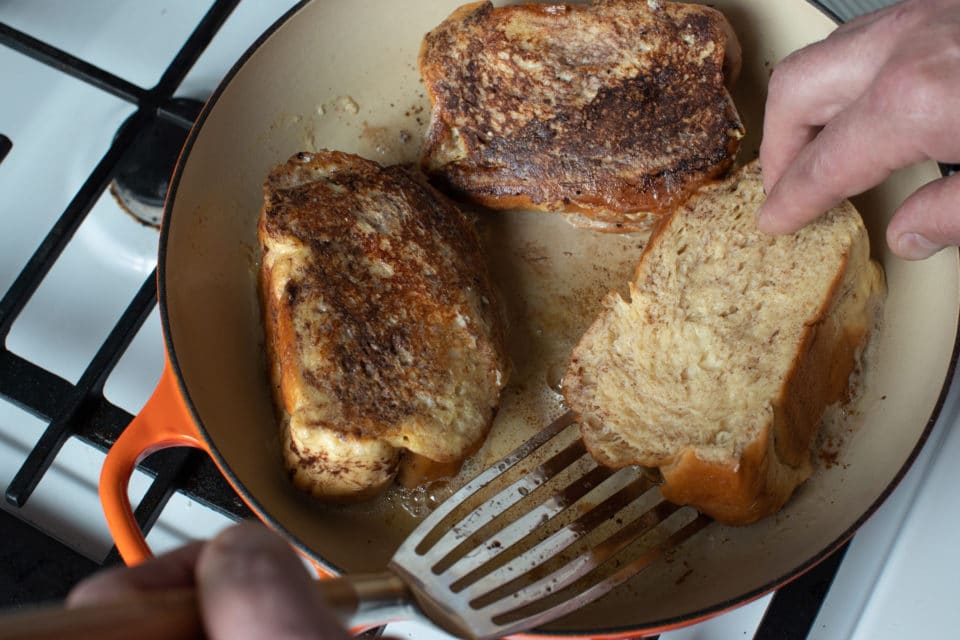 6. Melt a tablespoon of butter in a non-stick pan or cast iron pan over medium heat. Place the soaked bread into the pan to brown. You will need to cook in batches of 1-2 pieces at a time, depending on pan size. Cook approximately 3-5 minutes on each side until browned. Once each side is browned, place on sheet pan covered in parchment (parchment optional).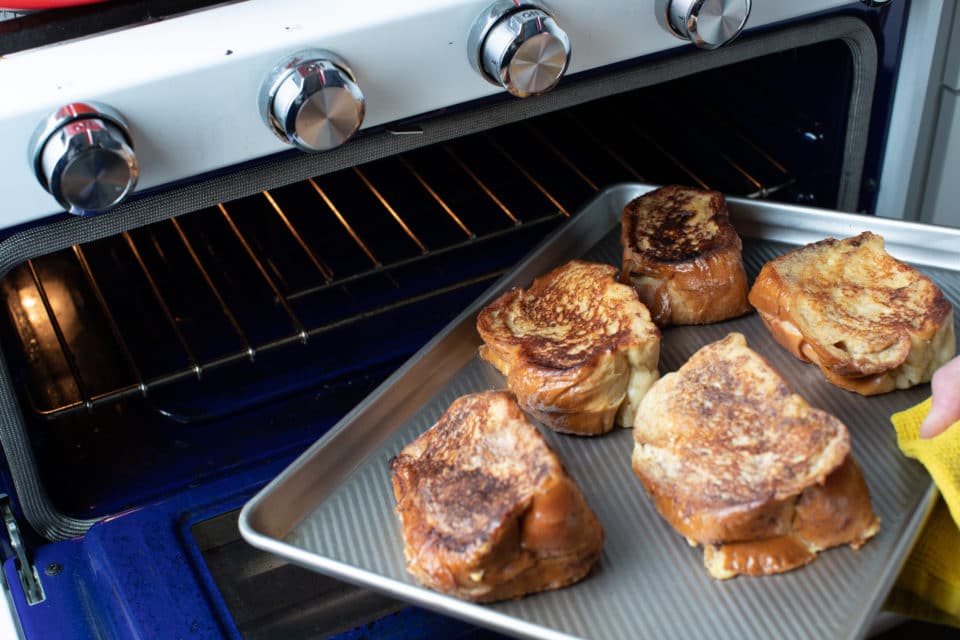 7. After all pieces have been browned, put the sheet pan into the oven and bake for 8-10 minutes until the French toast is slightly puffy and there are tiny bubbles on the edges. While baking create mascarpone whipped cream. (instructions below)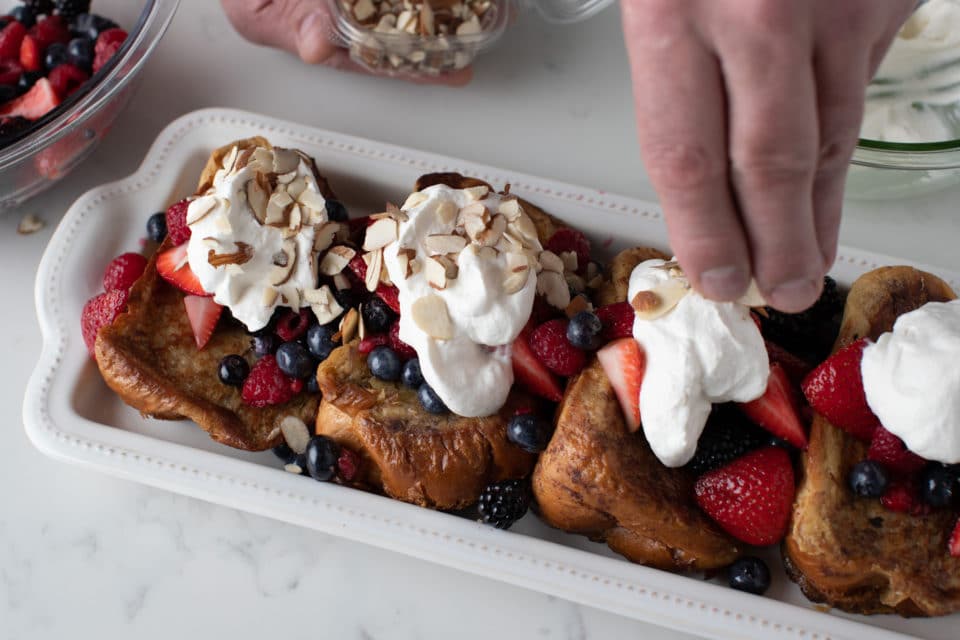 8. Remove from oven and place pieces on individual plates or platter and top with berries, mascarpone whipped cream, and sliced almonds. Dust with powdered sugar and drizzle with syrup.
Whipped Cream
1. Add the whipping cream to a large mixer bowl and whip on high speed until soft peaks form.
2. Add the mascarpone cheese to the whipped cream and whip until stiff peaks form. It will happen fairly quickly.