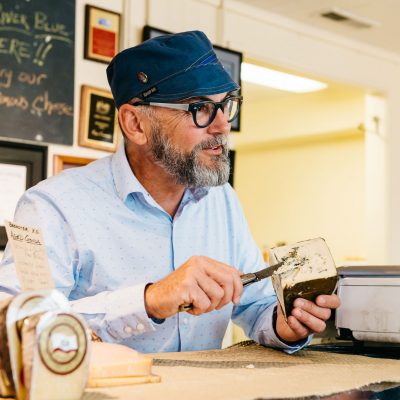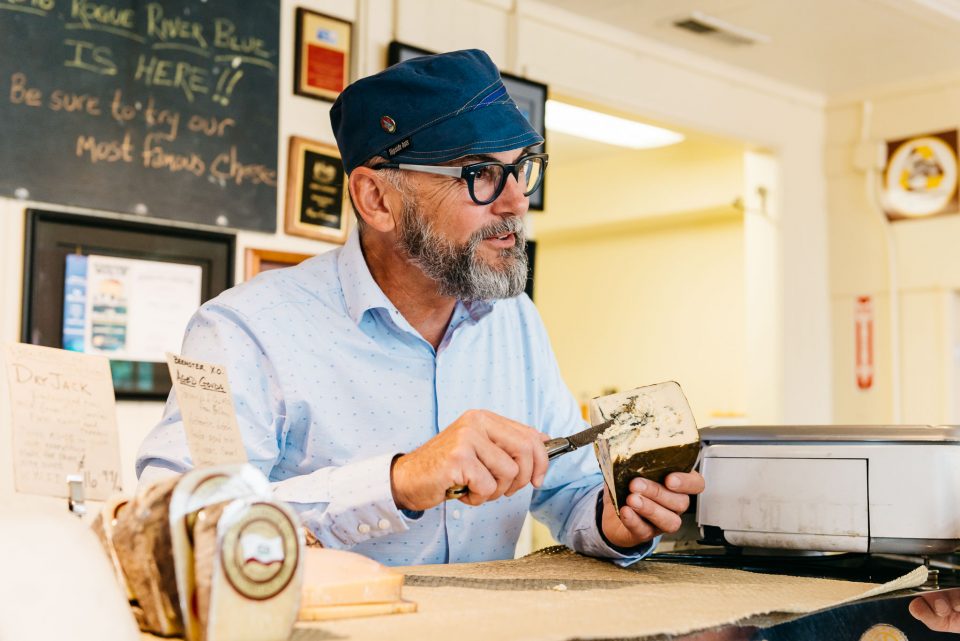 Rogue Creamery is an Oregon original and is famous throughout the world for its fine raw milk blue cheeses. One of Oregon's longest operating dairies, Rogue Creamery started as a local job producer and World War II troop feeder. And now, it's a world-class cheese maker with numerous international awards.
The Rogue Creamery dairy is located in Central Point, Oregon and was founded in the 1930's by Tom Vella. What started off as a small production plant has blossomed into a major regional facility that supplies much of the country (and the world) with some of the finest blue cheeses the world has to offer.
Rogue Creamery takes great pride in the fact that they produce raw milk blue cheese. This means that the milk is not pasteurized and is only heated during the cheese making process. Their cheeses are also vegetarian-friendly since they are made with vegetable rennet.
At Zupan's, you'll find a wide variety of Rogue Creamery blue cheese. One of the highlights of the holiday season is its Rogue River Blue. This limited production cheese is soaked in Oregon's own Clear Creek pear brandy and wrapped in grape leaves. Fruity with a bit of sass and perfect for holiday entertaining. Pair this cheese with wines of age and distinction: Viognier, classic French or German Gewürztraminers, Syrah, Cabernet Franc, Tempranillo, dessert wines; pear brandy; whiskey or rum; brown ales and stouts. A perfect pairing with our Zupan's Holiday Pear.