Ruby Jewel makes indulgent ice cream sandwiches with ingredients from farmers and food artisans in the Pacific Northwest.
Chef Lisa Herlinger found a deep love for the farmer's market in 2004 but knew her path in life was not farming. Wanting to incorporate her heart for the farmer's market and her love for food, she started brainstorming. What she saw was a lack of artisan ice cream and found the perfect solution with one of her favorite childhood treats – ice cream sandwiches. As a chef, she had what it would take to fill the gap, but not without hard work.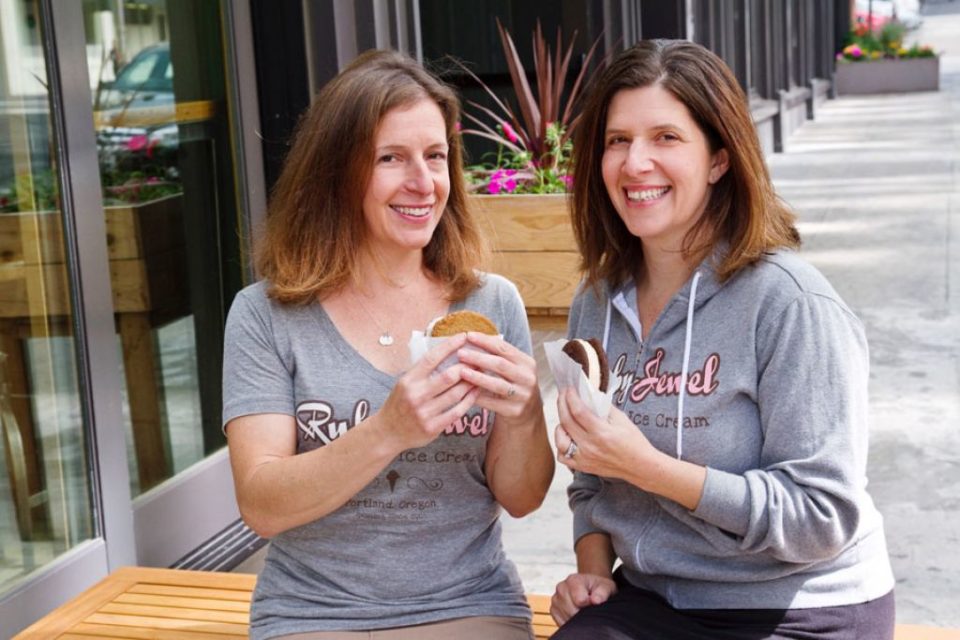 Learning to make stovetop ice cream at Milo's café, where Lisa was a chef, she spent late nights testing batches of cookies and ice cream. Lisa perfected 4 ice cream flavors and 4 cookie flavors and Ruby Jewel was born. Starting with selling sandwiches out of a cooler at the Portland Farmer's Market, they quickly gained a following. In 2010 Lisa along with her sister Becky opened Ruby Jewel's first scoop shop. Over the years she has expanded with 3 locations throughout Portland along with a variety of mobile carts in places like the MODA Center and the newest location in Bridgeport Village.
Ruby Jewel ice cream is created in small-batch style in their Portland kitchen lovingly called "Spin City". Committed to local communities they use only the best ingredients sourced from farmers and food artisans in the Pacific Northwest. Most recently in response to the pandemic, Ruby Jewel has decided to focus their production on their mainstay – ice cream sandwiches, becoming Portland's only dedicated ice cream sandwich shop. Now available in their scoop shops throughout Portland and of course at Zupan's Markets.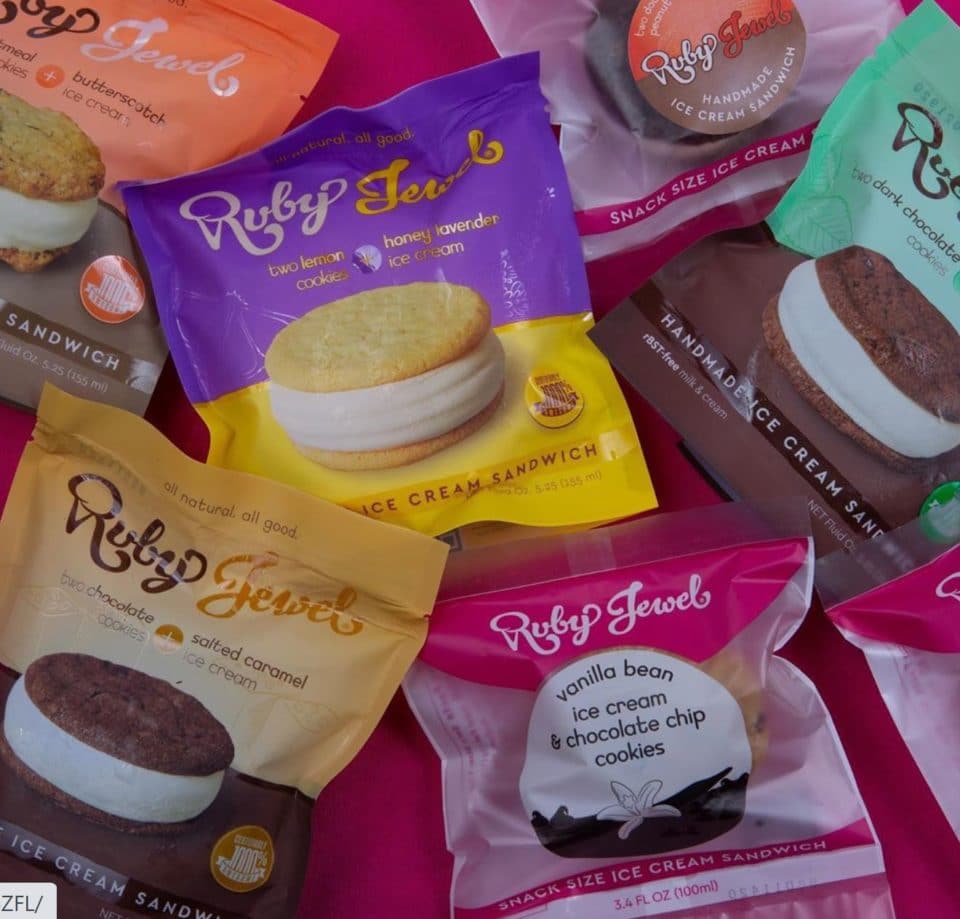 Featured Flavors:
Lemon & Honey Lavender
Brown Sugar & Oregon Strawberry
Chocolate & Salted Caramel
Dark Chocolate & Fresh Mint
Double Chocolate & Peanut Butter
Ginger & Pumpkin – COMING SOON
Chocolate & Peppermint Candy – COMING SOON
Learn more about Ruby Jewel.