Homemade & handcrafted chocolates created locally in Canby, Oregon.
Drawing from her Amish heritage and family values, Teresa Sasse creates homemade & handcrafted chocolates in Canby, Oregon. All products feature high-quality free trade cocoa and local ingredients like nuts, berries and dairy products when possible.

Zupan's is excited to continue expanding its line of Puddin' River chocolates. Customers can discover a variety of Puddin' River's chocolate line in our bakery including chocolate-covered grahams, hazelnut toffee, and newest item Peanut Butter Pie.
Featured Items:
Peanut Butter Pie: Creamy, sweet and luscious 5" whipped peanut butter pie.
Hazelnut Toffee: Original buttery toffee with Oregon hazelnuts, coated with European chocolate & additional toasted hazelnuts.
Chocolate Grahams & Chocolate Caramel Grahams: Light, crisp graham crackers are hand-dipped twice in creamy, rich chocolate to create this decadent treat.
Chocolate Pretzels: Sweet & savory chocolate dipped pretzels available in milk chocolate.
Assorted Caramels: Buttery smooth caramels, wrapped individually for a treat, any time of day.
Chocolate Covered Potato Chips: The ultimate sweet + salty combination.
Chocolate Covered Hazelnuts: Oregon hazelnuts coated with dark chocolate.
Salted Caramel Shortbread Cookies: Hand-dipped shortbread butter cookies topped with butter caramel then dipped in dark chocolate and sprinkled with sea salt.
Learn more about Puddin' River Chocolates.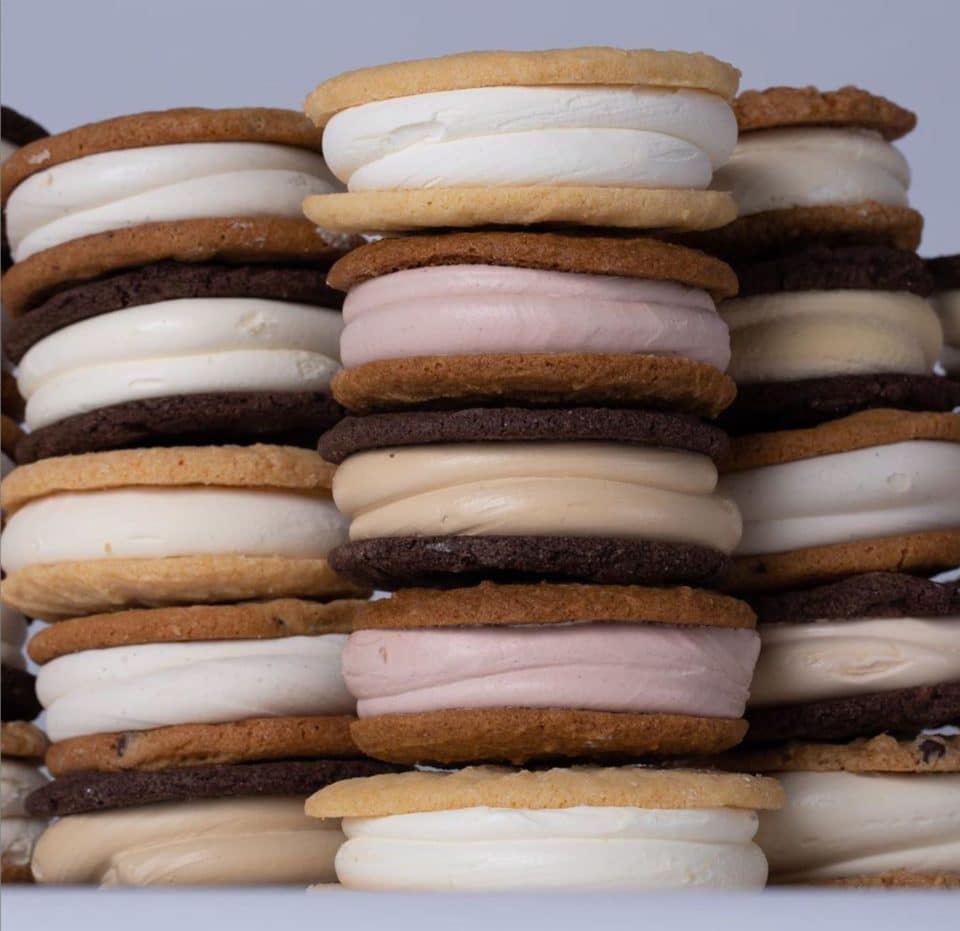 Purveyors, Featured Items
Ruby Jewel
Portland made indulgent ice cream sandwiches with ingredients from the Pacific Northwest.