With over 2,000 farm acres on
Sauvie
Island, Dave and Diane Kunkel have been harvesting delicious local produce and pumpkins at their family-run and operated farm since the mid-1970s.
While we love their local berries during the summertime, in the fall we are lucky to receive their beautiful pumpkins. Fall and pumpkin season is a slower time for the farm, though this slow time allows them focus on growing their over 20 pumpkin varieties.
The pumpkins Columbia Farms grows for Zupan's are kept separate from their public pumpkin patch. They are always washed by hand and treated with care. Columbia Farms provides us with everything from Jack-o-Lanterns to a variety of heirlooms, and even mini pumpkins.
Find your perfect pumpkin today!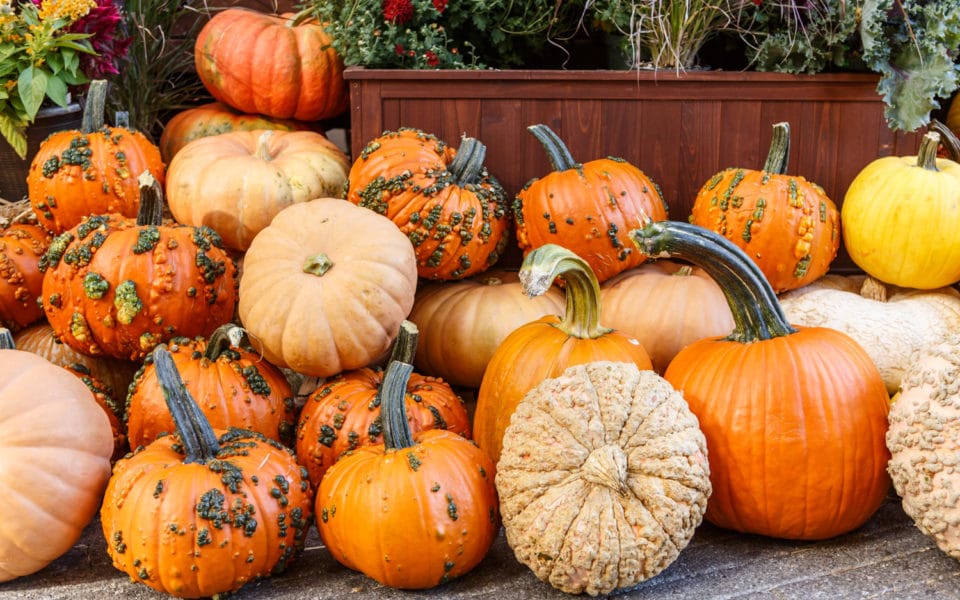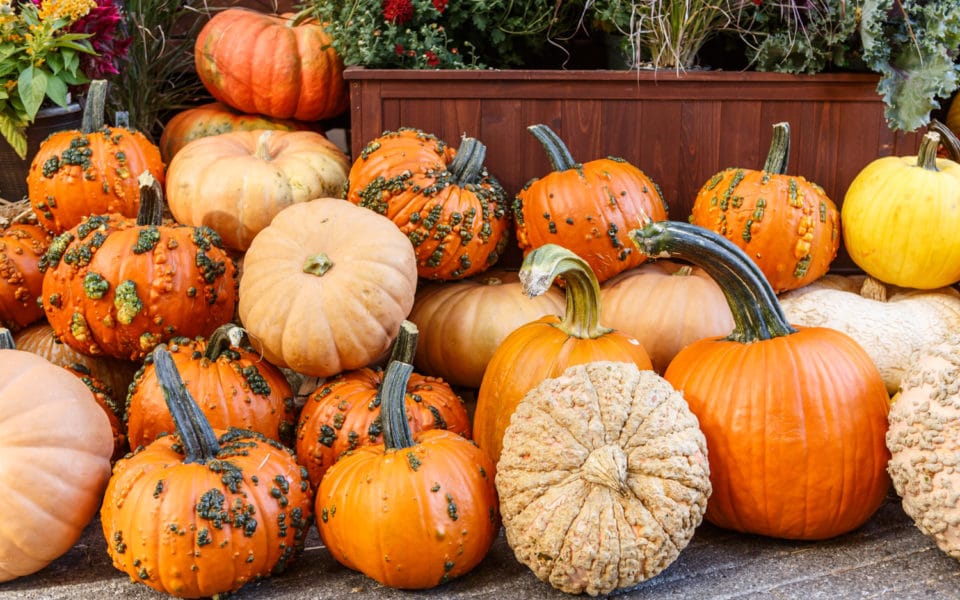 Heirloom Varieties:
Warty: Covered with warts that would make any witch jealous, this pumpkin's sweet flesh is excellent for cooking
Lumina: This pumpkin's smooth skin makes it excellent for painting or carving. Its delicious orange flesh is also perfect for making pumpkin soup.
Mellow Yellow: The bright yellow pumpkin creates an eye-catching display when grouped with traditional orange and white varieties
Phat Jack: This large jack-o-lantern boasts an extraordinarily thick stem that truly lives up to its "Phat" name.
One Too Many: A very unique ornamental pumpkin. Coloration reminiscent of blood-shot eyes, with red-orange "veins", patterned intricately over a white background. A favorite for Halloween decorations.
Long Island Cheese: Like a wheel of cheese: flat, round, and slightly ribbed with skin the color of butternut. This pumpkin's deep orange flesh is flavorful and perfect for baking, roasting, stewing, or even turning into custard.
Fairytale: This heirloom variety looks like they belong in a Renaissance still life painting. Deeply fluted, with voluptuous lobes, this pumpkin's sweet flavor is highlighted well in desserts, pumpkin butter, or soups.
Speckled Hound: This light to medium colored pumpkin has green to blue-green splotches. Its tasty light orange flesh is thick, dense, and dry with a remarkable sweet, nutty flavor that squash connoisseurs desire.
Porcelain Doll: With deep ribbing and an exotic pink exterior, this sweet fleshed pumpkin can be used for pies, soup, and gourmet culinary delights.
Cinderella: The inspiration for Cinderella's carriage, this deeply ridged and exceptionally flattened pumpkin has a sweet custard-like flesh perfect for pies, pumpkin bread, and canning.
Galeux D'Eysines: As a result of sugar in the skin, this light pink pumpkin looks like it's covered in barnacles. The sweet & smooth orange flesh is perfect to use in soups and sauces.
Jarrahdale: With light bluish-gray skin and yellow flesh, this pumpkin has a slightly sweet, nutty flavor that is excellent in pies and other seasonal recipes.