Born right here in Portland – Twisted Croissant bakes up irresistible croissants, cruffins, and
cruff
puffs.
Zupan's is
excited to
be featuring
these
pastries
in our bakery
department.
Owned & operated by Kurt Goddard, Twisted Croissant pastries are handcrafted in small batches using grass-fed European–style butter, locally sourced flour, eggs & produce. A former pastry chef at Salty's, Kurt watched the croissant donut and cruffin dominate the world pastry scene and was inspired. His first attempt was a raspberry and vanilla cruffin that he thought was horrible, but his colleagues loved it.
Following that single-batch, Kurt began spending all his spare time recipe developing and testing until he created the perfect flaky, buttery, airy, and delicious dough. After achieving this, he couldn't stop and in 2017 Twisted Croissant secured a spot at the Beaverton Farmers Market. A year later Goddard and his wife were working three farmers markets, saving up for their eventual brick-and-mortar location that opened in September 2019.
Twisted Croissant strives to use simple & nostalgic, but inventive flavor combinations to create beautiful and tasty pastries. Flavors will rotate, with the assortment increasing over time. Currently Featuring:
Chocolate Stripe Croissant: Classic croissant dough wrapped with chocolate dough and filled with 70% bittersweet chocolate ganache.
Original Butter Croissant: A classic croissant made with 3-day classic croissant dough

Vanilla Raspberry Rose Cruffin: Classic croissant dough filled with vanilla bean pastry cream & raspberry coulis, topped with rosewater glaze, raspberries & Chantilly cream.
Caramel Apple Walnut Cruff Puff: Classic croissant dough topped with Granny Smith and Honeycrisp apples & brown sugar crumble, finished with apple caramel.
Cinnamon & Cardamom Roll: Cinnamon & cardamom-spiced dough rolled in cinnamon sugar and topped with cream cheese icing & candied dried fruit.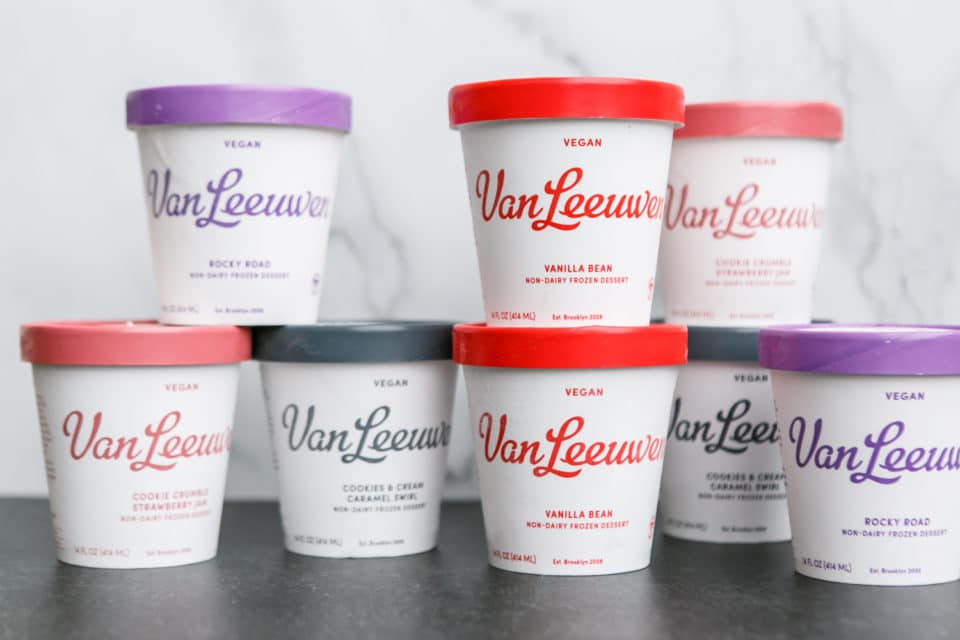 Purveyors, New Items, Featured Items
Van Leeuwen Ice Cream
Made with simple ingredients, these dairy-free flavors are created from a base of cashew & coconut milk.