Featuring Large Formats Bottles & Wine Packages from Our Cellar
Countdown to Christmas with wines from our cellar. Each day through Christmas Eve we will be featuring a large-format wine or wine package from our cellar collection.
Prices valid through December 31, 2020.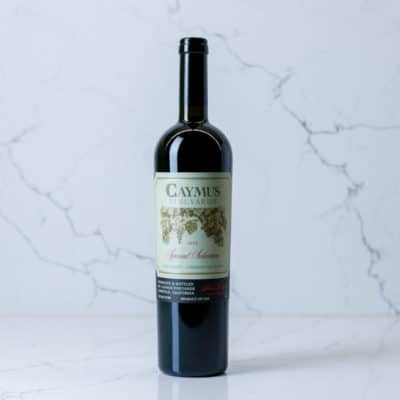 DAY 12
2015 Caymus special select cabernet
$175, SAVE $20
Consistently one of Napa's greatest Cabernets, uncommonly rich, distinctive and complex. The Wagner's choose their best grapes from varied sites, aging them in mostly new French oak for 16-18 months. This 100% Cabernet features polished cassis, blackberry, mocha and spice flavors.
DAY 11
2004 krug, clos du mesnil
$799, SAVE $200
The House of Krug's unique craftsmanship has revealed a rare Champagne from an exceptional terroir, the Clos du Mesnil. Located in the heart of an iconic village for Chardonnay in the Champagne region. Initial hints of brown sugar, candied ginger and pecan give way to notes of citrus fruits as it bursts into an explosion of freshness enhanced by a long, elegant finish.
ONLY 8 BOTTLES AVAILABLE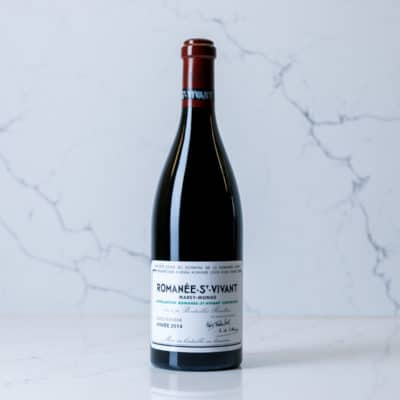 DAY 10
2014 Domaine Romanée-conti, romanée st. vivant
$2,150, SAVE $300
Considered the pinnacle of Burgundy, Domaine de la Romanée-Conti produces revered wines from its tiny vineyards in Vosne-Romanée. The 2014 Romanée-Saint-Vivant Grand Cru has a distinctly earthy bouquet. There is plenty of vivacious red berry fruit, with something autumnal, moss and tree bark. Drink dates 2021-2035.
ONLY 4 BOTTLES AVAILABLE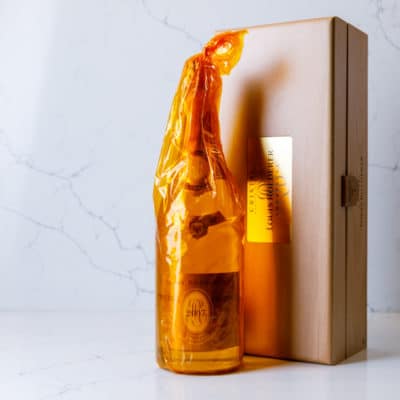 DAY 9
2007 louis roederer, cristal 1.5L
$599, SAVE $76
"94" Wine Spectator: Shows lovely texture and harmony, featuring a powerful backbone of acidity married to finely knit flavors of green pear and raspberry fruit, with hints of preserved lemon, biscuit and honey. Light spice and mineral details echo on the creamy finish. Drink now through 2030.
ONLY 8 BOTTLES AVAILABLE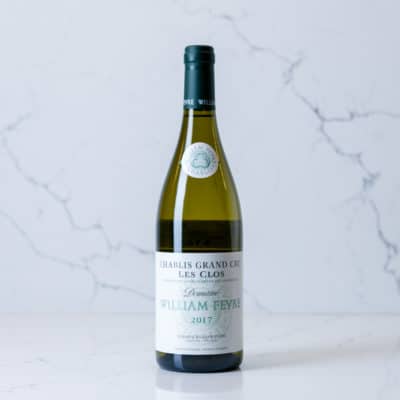 DAY 8
2017 WILLIAM FEVRE, CHABLIS GRAND CRU LES CLOS
$125, SAVE $40
No one can rival William Fevre's 4.12 hectares of holdings in Chablis' most prestigious grand cru, much of it from old vines. The wine is leesy, waxy and complete, showing understated wood, layers of citrus and umami, and the power and backbone to age in bottle.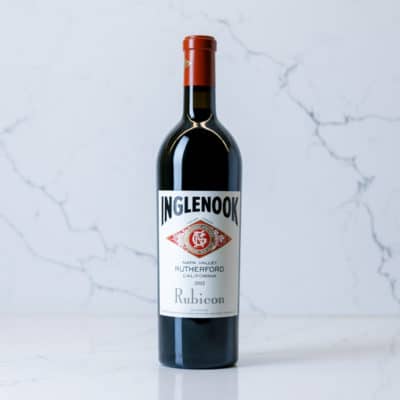 DAY 7
2012 inglenook, rubicon
$169, SAVE $30
The proprietary red, Rubicon (96% Cabernet Sauvignon and the rest Merlot and Petit Verdot) has a saturated black/purple color and a nose of blackberry and cassis with some camphor and charcoal. Chewy, rich and full-bodied, with exceptional precision and personality, this is a stunningly delicious and complex wine with a good 25-30 years of further potential.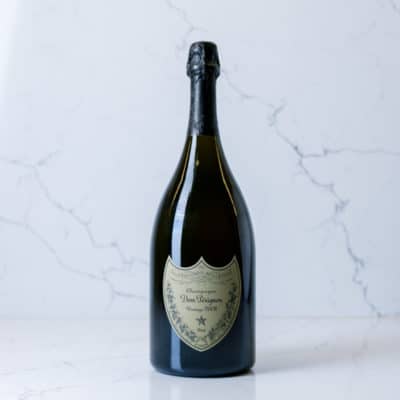 DAY 6
2008 dom pérignon, brut 1.5L
$499, SAVE $100
Dom Pérignon is vintage champagne only. Each vintage is a creation, singular and unique, that expresses both the character of the year, and the character of Dom Pérignon. There is complete balance between the nose and the palate. Its slender, minimalist, pure, toned, athletic character is now also expressed with warmth. The fruit is pronounced and clear. The vintage's characteristic acidity is remarkably well integrated.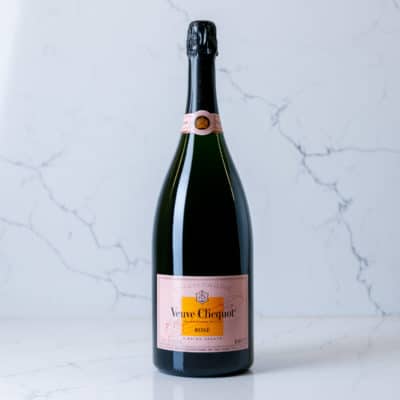 DAY 5
Veuve Clicquot rosé, 1.5L
$139.97, SAVE $30
In 1818, Madame Clicquot invented the first known blended Rosé Champagne ever. Known for its liveliness and burst of fruits and one that has been shared over the years. Coppery-orange color. Expressive aromas of strawberry and very ripe wild strawberries. A full-bodied, structured, vinous palate which stays fresh. Length and character define this champagne.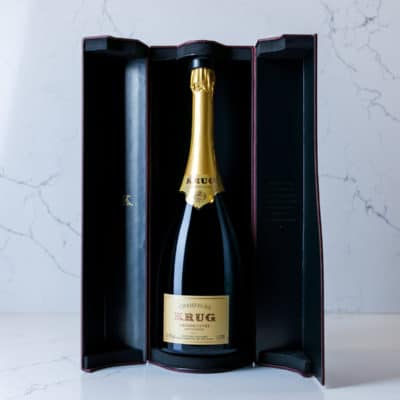 DAY 4
Krug 164th, 1.5L
$399, SAVE $126
"96" Wine Spectator: A seamless champagne, with vibrant acidity and flavors of toasted almond, baked currant and golden raisin. Long and mouthwatering, with a finely detailed bead carrying the flavors to the lasting finish, with accents of spice, pastry cream and coffee.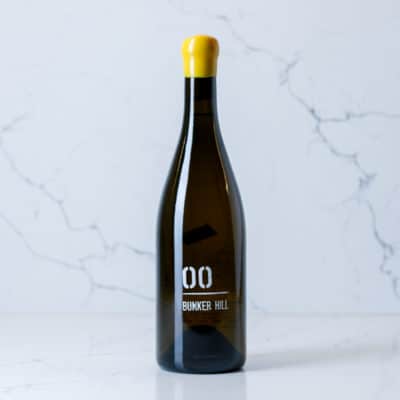 DAY 3
2017 00 wines, bunker hill chardonnay
$110, SAVE $15
00 Wines is crafting some of the most exciting Chardonnay in the Willamette Valley. The 2017 Chardonnay Bunker Hill begins with crushed shell, lemon peel and crème fraîche aromas with a core of fresh apple and quince fruit and accents of bergamot, honey, hay and almonds. The medium-bodied palate balances mineral character and tensile energy with savory flesh, finishing long and nuanced.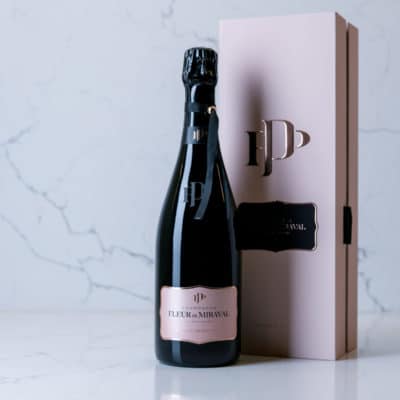 DAY 2
FLEUR DE MIRAVAL, BRUT ROSÉ
$325, SAVE $50
Champagne Fleur de Miraval is the first Champagne house dedicated exclusively to the production of Rosé. This project, five years in the making, is a collaboration between three families: iconic winemaking families Champagne Pierre Péters, in Le Mesnil-sur-Oger, Perrin of Château de Beaucastel in the Rhône valley and Château de Miraval owners, the Jolie-Pitt family.
ONLY 6 BOTTLES AVAILABLE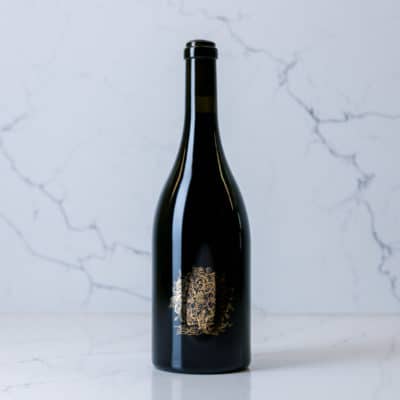 DAY 1
2019 Ken Wright, Auric Pinot Noir
$99.97, SAVE $15.03
With each vintage Ken meticulously tastes every barrel in the cellar before creating the final bottlings. There are a few barrels that he feels are stunningly beautiful. These barrels are reserved for Auric Pinot Noir. The word "Auric" means "containing gold" or "the aura surrounding a living thing". Wine is indeed a living thing.
All wines listed above are cellar collection wines, and are available for purchase at our Lake Oswego and Burnside Cellar Z.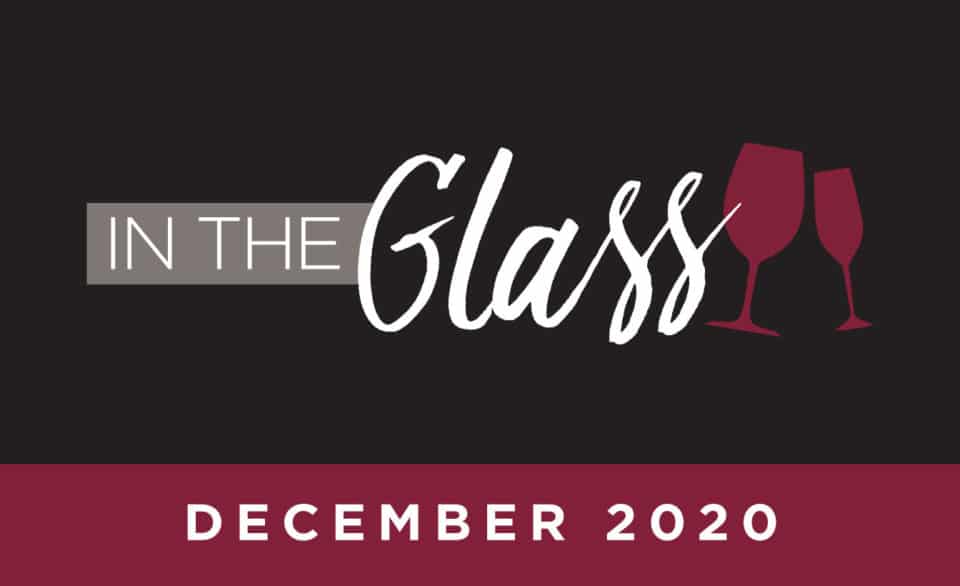 Wine Newsletter
December Wine Specials
Featuring Brunello, Bordeaux, Pinot Noir & Merlot from the world's best wine regions.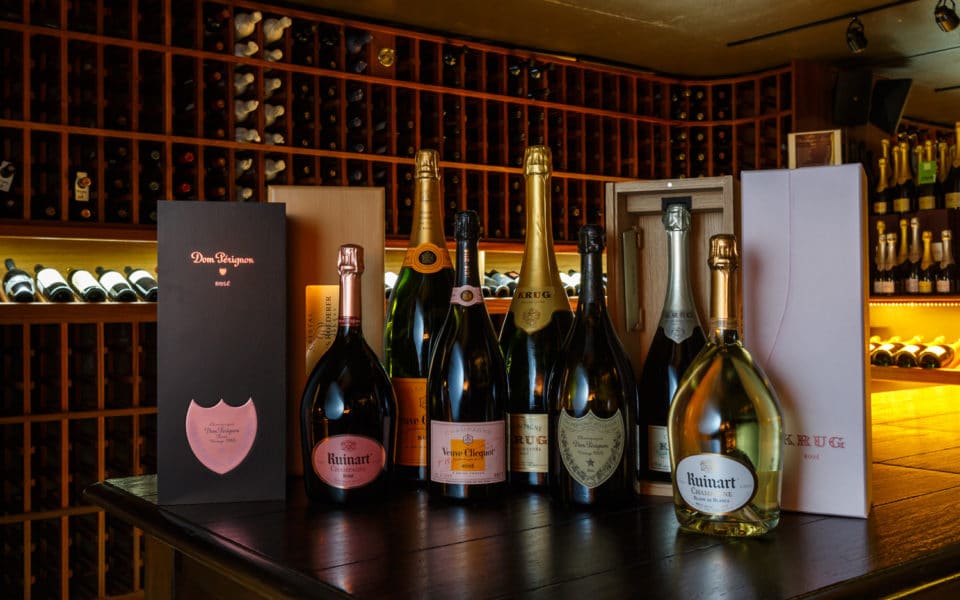 News, Wine Newsletter, Featured Items
Large Format Champagne
Break out the bubbly and cheers to 2019 with hot deals on large format champagnes from our cellar collection. Featuring Dom Pérignon, Krug, Cristal, Ruinart & Veuve Clicquot.