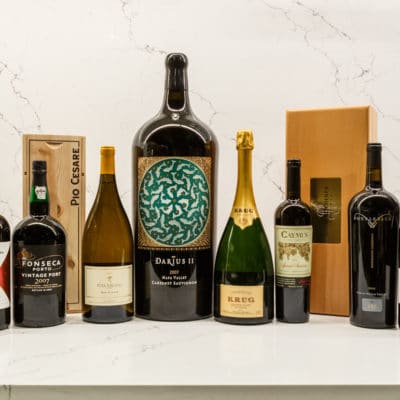 Featuring Large Formats Bottles & Wine Packages from Our Cellar
Countdown to Christmas with wines from our cellar. Each day through Christmas Eve we will be featuring a large-format wine or wine package from our cellar collection.
Prices valid through December 31, 2019.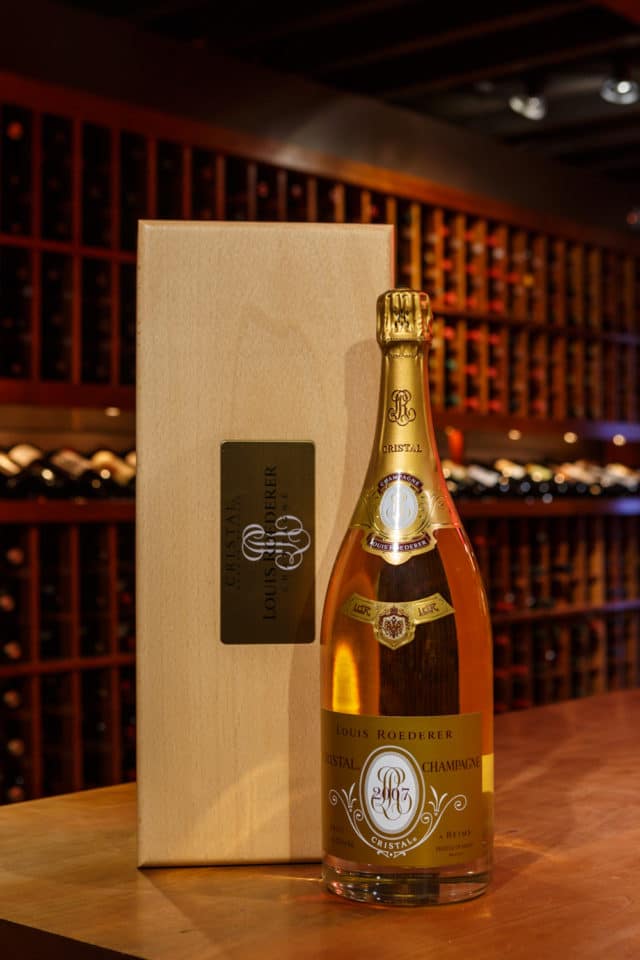 DAY 12
2007 Louis Roederer, Cristal 1.5L
$599, REG. PRICE $675
"94" Wine Spectator: Shows lovely texture and harmony, featuring a powerful backbone of acidity married to finely knit flavors of green pear and raspberry fruit, with hints of preserved lemon, biscuit and honey. Light spice and mineral details echo on the creamy finish. Drink now through 2030.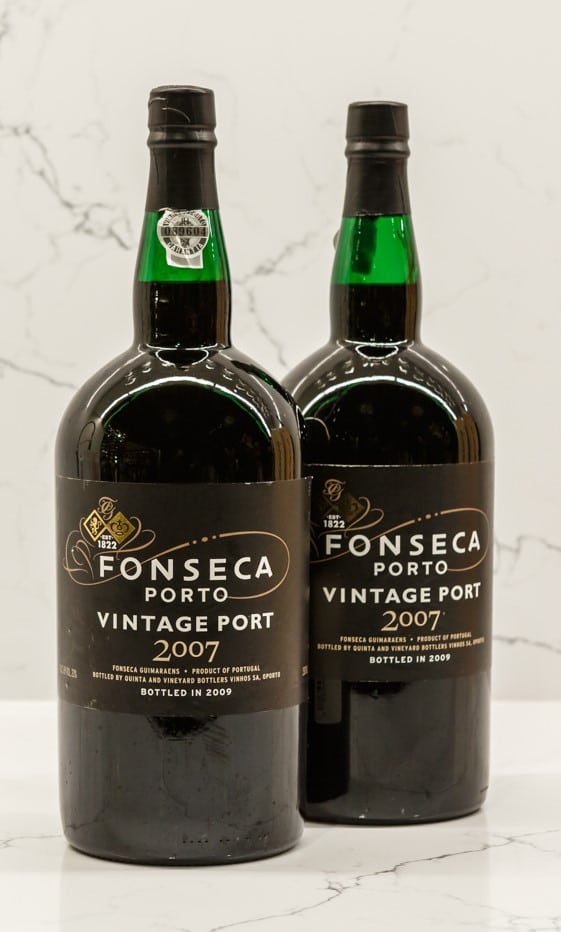 DAY 11
2007 Fonseca Port 1.5L
$199, REG. PRICE $249
"94" Robert Parker: The 2007 Fonseca Vintage Port is opaque purple-colored with a high-class perfume of lavender, Asian spices, pencil lead, incense, and an amalgam of black fruits. On the palate it is voluminous with layered, succulent fruit, outstanding density, and excellent integration of tannin, acidity, and alcohol. The long finish and the wine's impeccable balance suggest a lengthy evolution and a drinking window extending out to 2045.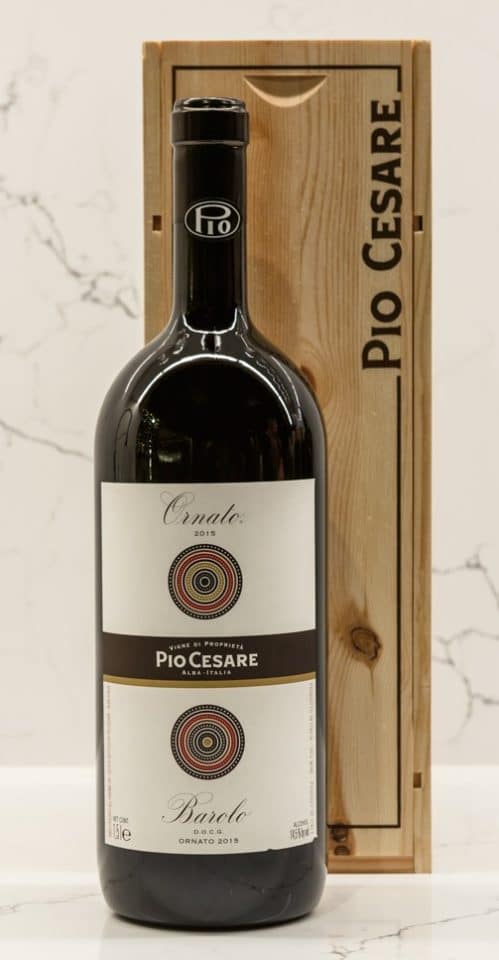 DAY 10
2015 PIO CESARE, BAROLO ORNATO 1.5L
$275, reg. price $335
This is a very rich Barolo, dense, with supple tannins, fully concentrated ripe fruit, elegant and powerful with an extremely long life. It is produced in small quantities and only in excellent vintages. This vintage has extraordinary elegance, complexity and character. Silky and intense bouquet. Full body, great structure, right tannins, incredible ageing potential, precise and classic Nebbiolo style. The wine has sweet and very elegant tannins.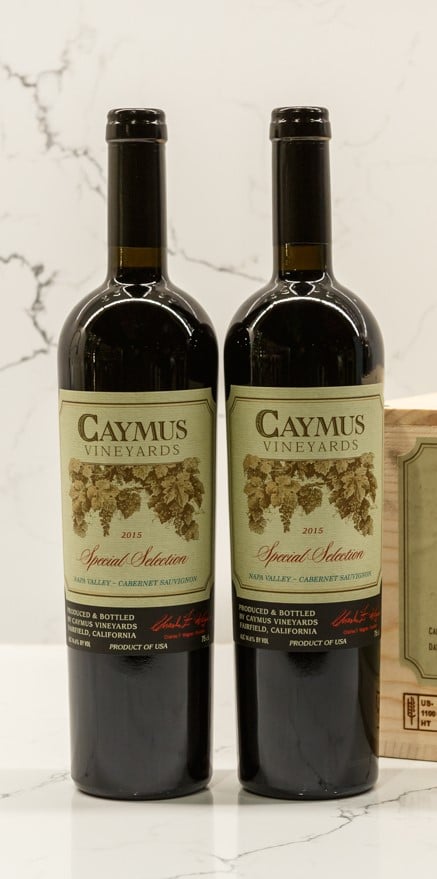 Day 9
2015 Caymus Special Selection Cabernet Sauvignon 6PK
$1,020, reg. price $1,170
"95" Wine Spectator – This delivers almost unbridled plum sauce, blackberry preserve and melted licorice flavors, but keeps a smoldering edge for form while picking up alluring black tea and incense notes on the broad finish. There's a long echo of chocolate adding to this hedonist's delight. Drink now through 2032.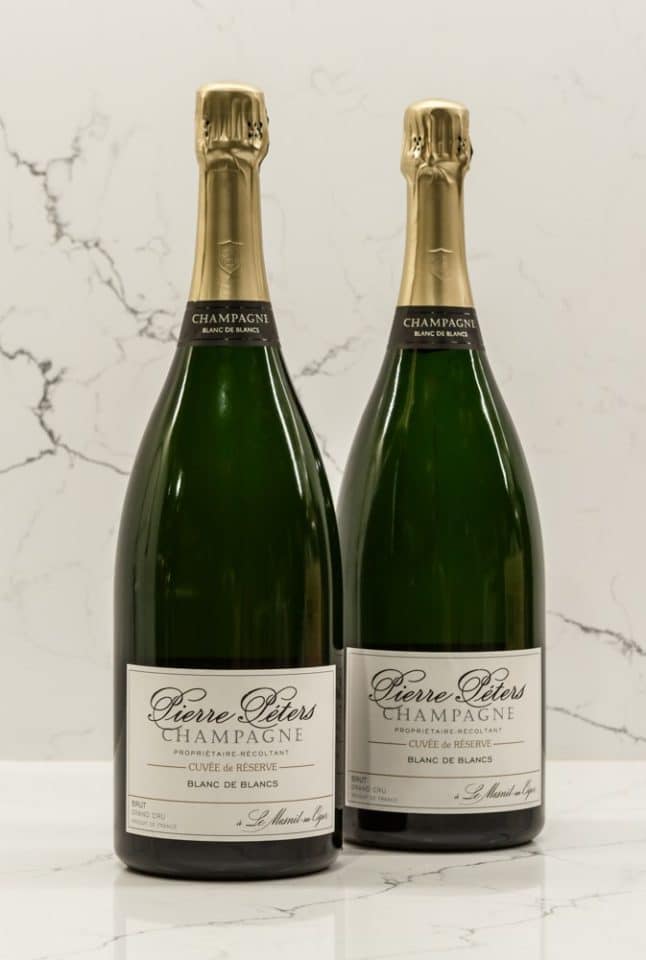 DAY 8
Pierre Péters "Cuvée de Réserve" Blanc de Blancs, 1.5L
$135, reg. price $150
"92" Wine Spectator: Fragrant, with floral and mineral accents, this vibrant Blanc de Blancs shows tropical hints of passion fruit and guava layered with salted almond and honey notes. Finely knit, featuring a lasting, delicate finish.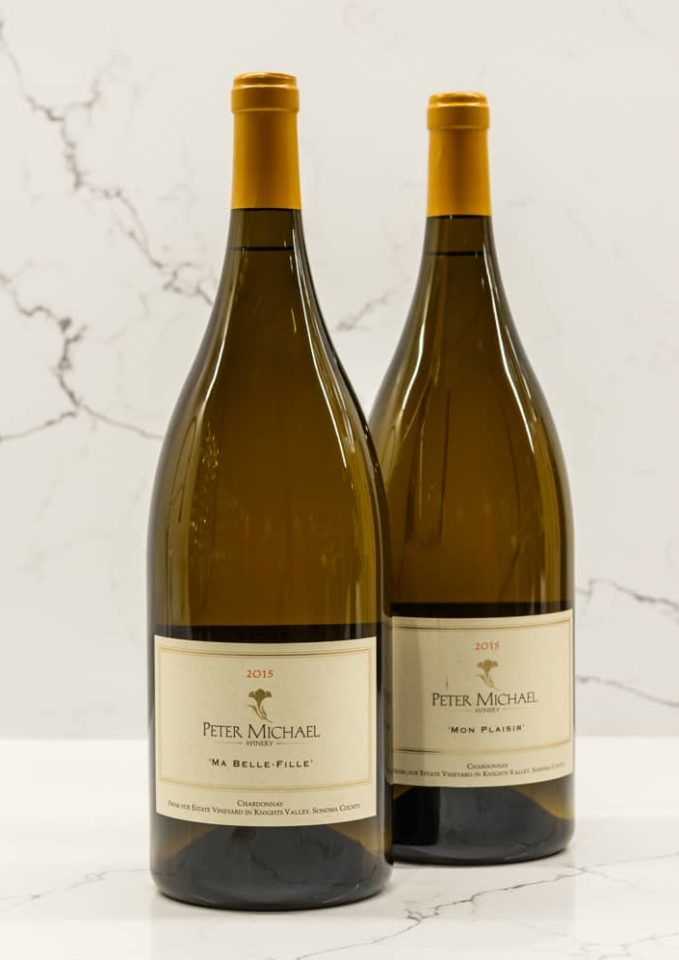 DAY 7
2015 PETER MICHAEL CHARDONNAY, 1.5L
$325, reg. price $349
In 1982 Sir Peter and Lady Margaret Michael built the Peter Michael Winery on a square mile of rocky volcanic ridges that form the western face of Mount St. Helena in Knights Valley, Sonoma County, California. Of the nearly 600 estate acres, only about 20% are planted to grapes. Peter Michael Winery is best known for single-vineyard and estate-grown wines. Remaining true to its commitment to growing classic grape varieties in small mountain vineyards in order to produce great wines, only a limited quantity will ever be available. We present you with four rare, Chardonnay magnums to choose from.
AVAILABLE WINES
2015 La Carrier, 2015 Mon Plasir & 2015 Ma Belle Fille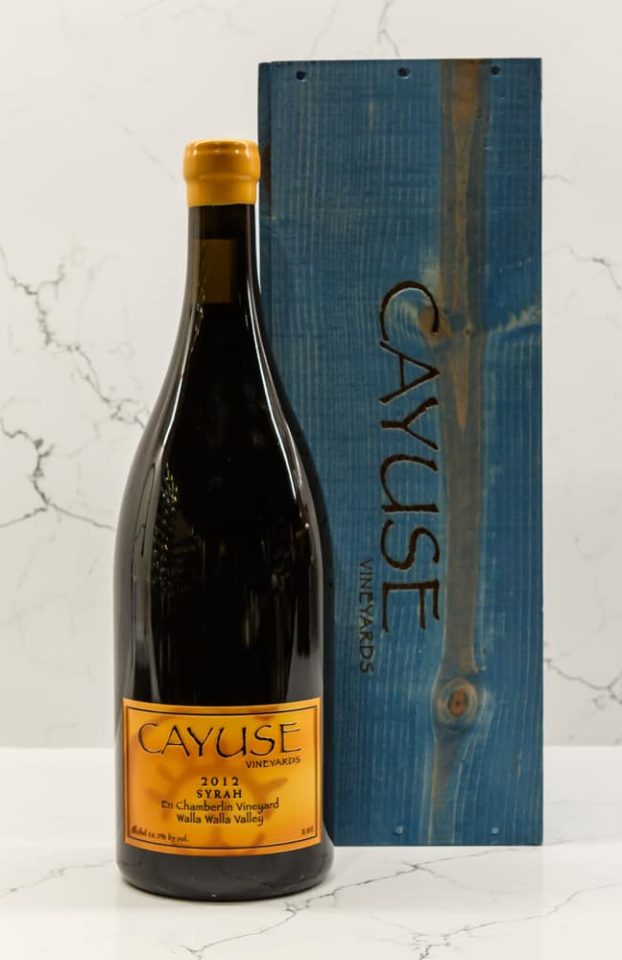 DAY 6
Cayuse, Syrah 3L Etched
$1,350, reg. price $2,000
Christophe Baron grew up among the vineyards and cellars of Champagne, France. His sense of adventure led him to become the first Frenchman to establish a winery in Washington State. He named his vineyard after the Cayuse, a Native American tribe whose name was taken from the French "cailloux" – which means, "stones". Since  1997, Cayuse Vineyards has become five vineyards encompassing 61 acres throughout the Walla Walla valley. These rare 3L etched bottles are each individually numbered by the winery.
AVAILABLE WINES
En Chamberlin 2004, 2009 & 2012 – 1 of each available
En Cerise 2004, 2007 & 2009 – 1 of each available
Cailloux 2007 – 1 bottle available
DAY 5
2014 Gaja, Sperss 6 pack
$1,200, reg. price $1,500
"95" James Suckling: The aromas range from elderberries and black cherries to brambleberries and Chinese spices. Full-bodied and structured with powerful tannins that encase bright and forthright blue fruit, which is polished over by a sheen of glimmering acidity. Long finish. Delicious now, but better in 2022.
ONLY 5 6-PACKS AVAILABLE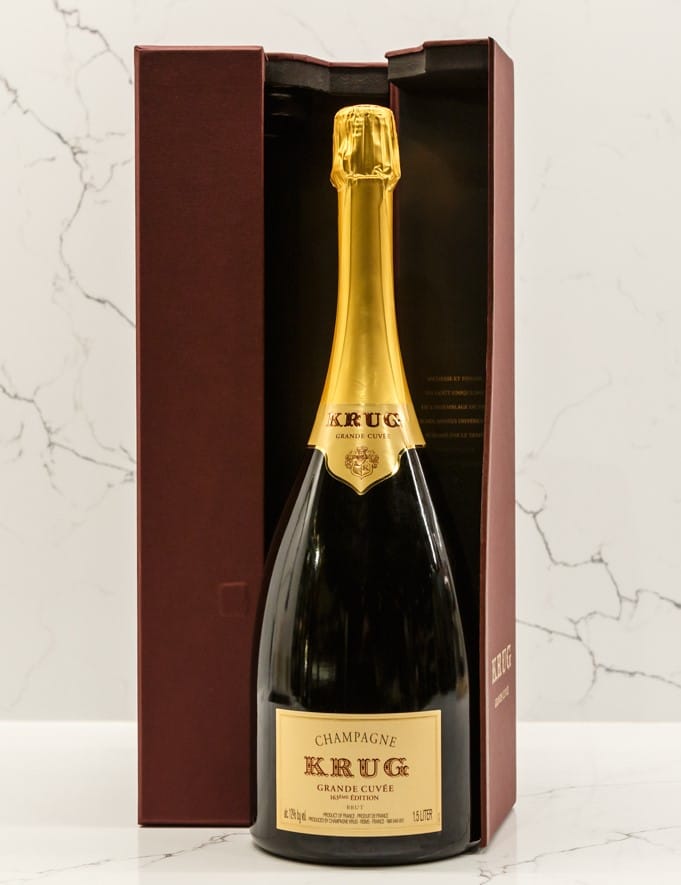 DAY 4
KRUG 164TH 1.5L
$399, reg. price $525
"96" Wine Spectator: A seamless champagne, with vibrant acidity and flavors of toasted almond, baked currant and golden raisin. Long and mouthwatering, with a finely detailed bead carrying the flavors to the lasting finish, with accents of spice, pastry cream and coffee.
33 BOTTLES AVAILABLE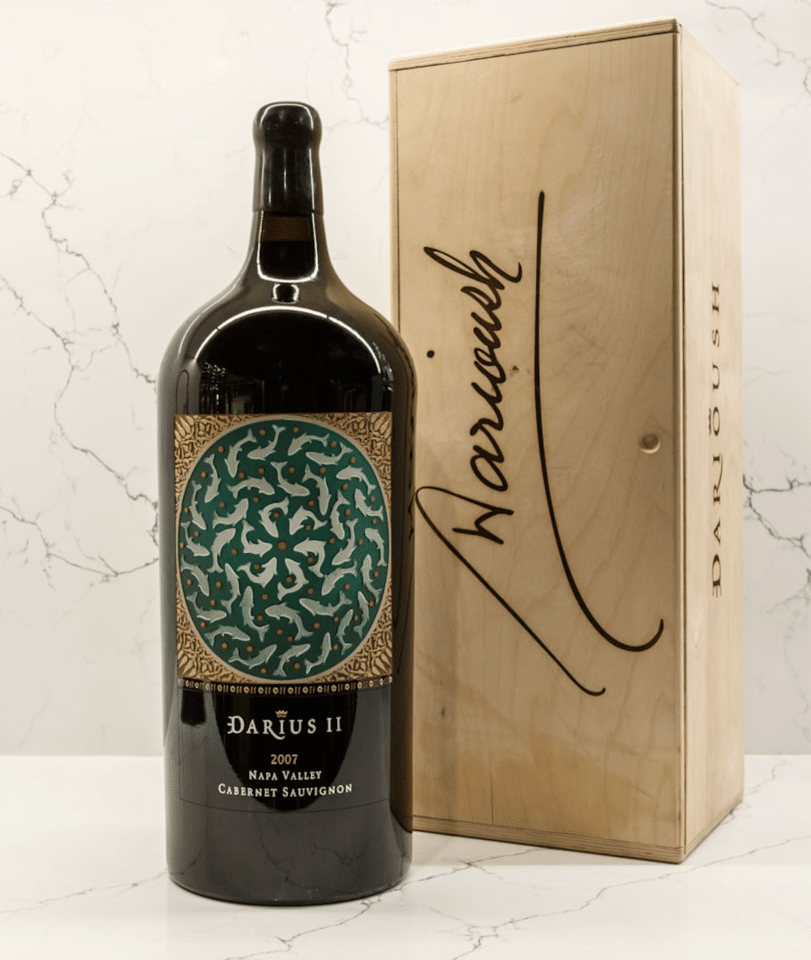 DAY 3
2007 DARRIOUSH 9L
$6,500, reg. price $8,000
"96" Wine Spectator: Packs in lots of deep, ripe plum, blackberry and wild berry flavors shaded by cedary, toasty oak, with touches of black licorice and sage. Full-bodied, firm and structured, this is a powerful style that's notably well-oaked but also impeccably balanced, smooth and at points fleshy, before the tannins firm up. Best through 2024 and beyond in the 9L format!
ONLY ONE BOTTLE AVAILABLE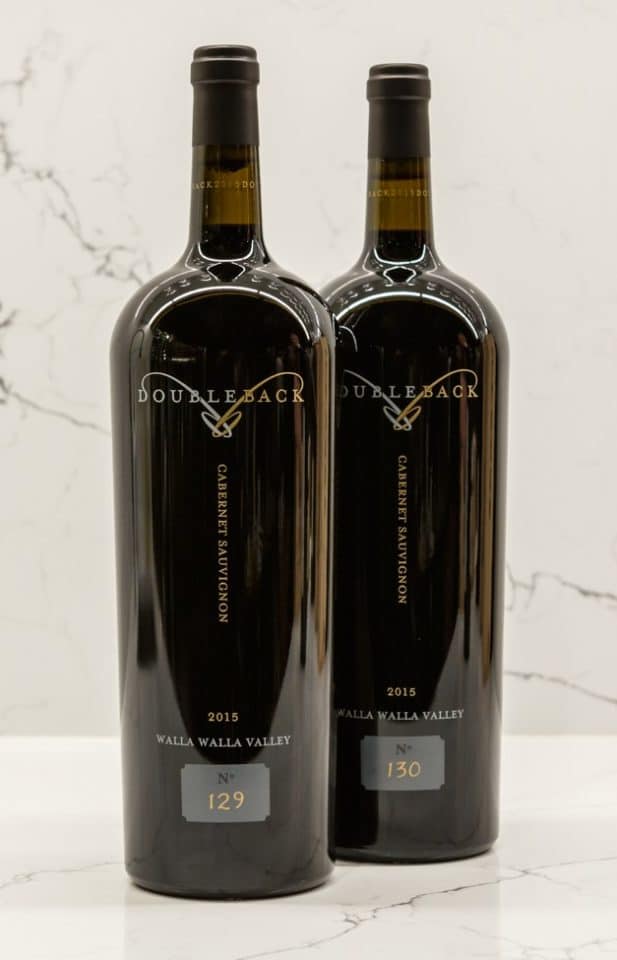 Day 2
Doubleback, Walla Walla Cabernet 1.5L
$245, reg. price $285
Patriots fan or not – Drew Bledsoe has made his mark with his second career in wine. Impressively intense and concentrated with vibrant black currant, pomegranate, red cherry & leather. A classy wine with ripe, integrated tannins and a wonderfully lingering finish. Drink now through 2025.
AVAILABLE WINES:
2016 Doubleback, Walla Walla Cabernet 1.5L – 10 Bottles Available
2015 Doubleback, Walla Walla Cabernet 1.5L – 9 Bottles Available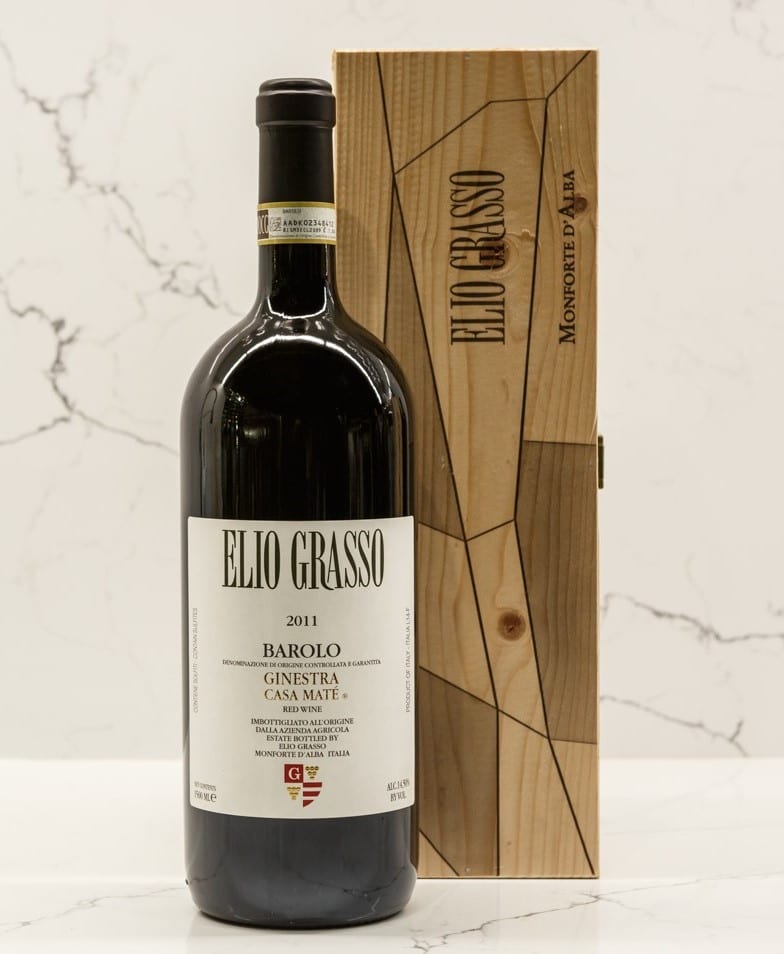 Day 1 
2011 Elio Grasso 1.5L
$135, reg. price $199
In a well-made Barolo, one can expect to find complexity and good evolution with notes of strawberry, cherry, plum, leather, truffle, anise, herbs, tobacco, and violets to name a few. Both of these magnums are age-worthy wines.
SOLD OUT