Get a taste of tuna like you've never tasted before marinated in extra virgin olive oil and paired with delicious Italian ingredients.
At the toe of Italy's boot sits the Italian city of Calabria with 500 miles of crystal blue coastline where fishermen have been catching tuna for hundreds of years. Created in partnership with Callipo, one of Italy's largest tuna fishing enterprises, these Italian tunas from Ritrovo were introduced in 2019 and feature Mediterranean Yellowfin Tuna marinated in extra virgin olive oil. The tuna is carefully fished and packaged using traditional Calabrian ingredients and preservation methods. After it is jarred, the tuna ripens for up to a year before being distributed, allowing for the intense flavors of the tuna to mature and unite with the delicate taste of olive oil and seasonings.   
Tuna Chunks with Truffle:  Tuna preserved in extra virgin olive oil and slices of Central Italian black truffles. Toss with short noodles for a quick dinner or use it to make an elegant appetizer or crostini. 
Tuna Chunks with Potatoes and Rosemary: A tuna appetizer made with "Patata della Sila" – an IGP Calabrian potato known for its compact texture, depth of flavor, and aroma. This tuna is great for niçoise salads, as an addition to pasta dishes, or paired with beans for a protein-rich dish. 
Tuna Chunks with Calabrian Chili Pepper: Tuna preserved in extra virgin olive oil and hot Calabrian chili peppers. Serve cold in salads with potatoes or cold pasta or toss with vegetables for a simple and light dish.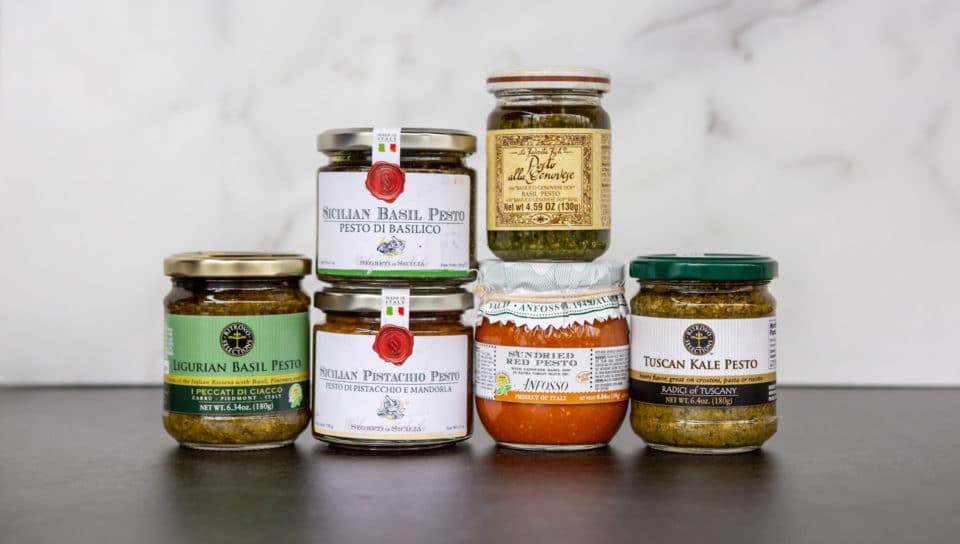 Purveyors, New Items, Featured Items
Authentic Italian Pesto
Pesto, the Italian word for "crush", is a sauce that originated in the 16th century in the city of Genoa in northern Italy.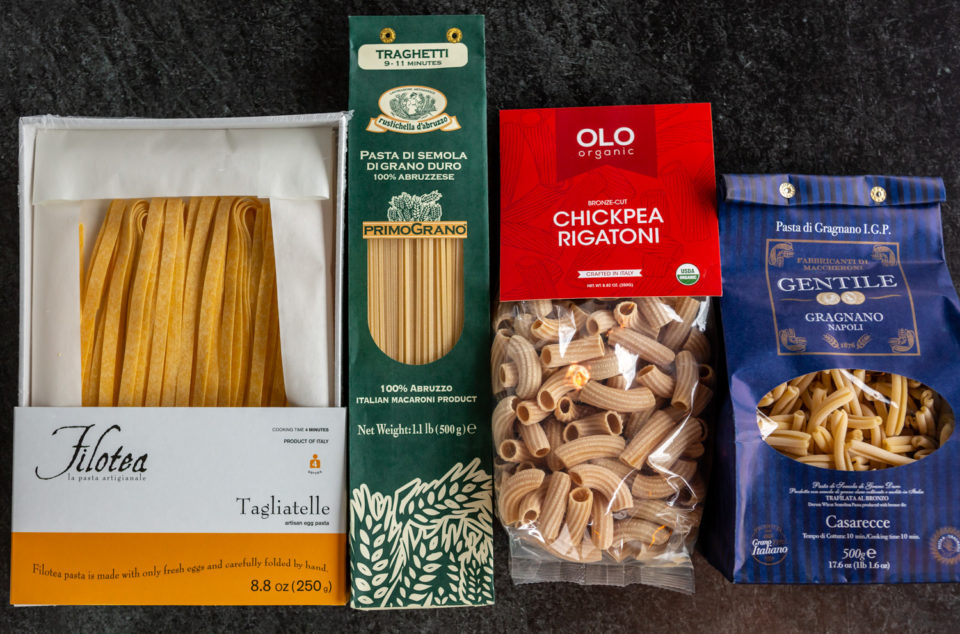 Purveyors, Featured Items
Authentic Italian Pasta
A culinary journey through Italy most certainly must start with pasta. One of the integral parts of Italy's food scene, the history of Italian pasta goes back hundreds if not thousands of years.