In 2010, Louisa Conrad and Lucas Farrell started
Big Picture Farm
in Southern Vermont. This
small hillside goat dairy
,
farmstead confectionery
,
and creamery
with
a herd of 40 free-ranging goats
is quaint
and unique
and
committed to making the finest, most delicious confections in the world.
As a sustainable and Animal Welfare approved farm, the health and happiness of their animals is what every aspect of the farm revolves around.
Featuring award-winning caramels handmade in small batches, Big Picture Farm's secret ingredient is fresh, raw, creamy goat's milk. Combined with other organic and local ingredients, their caramels are available in a variety of flavors along with chocolate-covered caramels.
Featured Big Picture Farm Products:
Sea Salt & Vanilla Caramel: The original caramel that put them on the map. Made with Vermont cow cream and organic pure bourbon vanilla extract.
Maple Cream Caramel: Vermont cow cream and maple syrup make for a dreamy tasting caramel.
Brown Butter Bourbon: Vermont cow cream and Vermont GMO-free bourbon are the stars of this caramel.
Classic Collection Box: Sea Salt, Chai, Maple, and Cocoa: The chai caramel is made with Vermont cow cream and organic chai to create this fall-flavored caramel. The cocoa caramel is made with Vermont cow cream, espresso, white chocolate, and organic vanilla extract. Also included are the Sea Salt and Maple Caramels.
Chocolate Covered Caramels: The newest addition to the Big Picture lineup – the classic farmstead caramel covered in organic dark chocolate each with a cocoa-butter line drawing of one of their 40 goats.
Learn more about Big Picture Farms and meet the goats!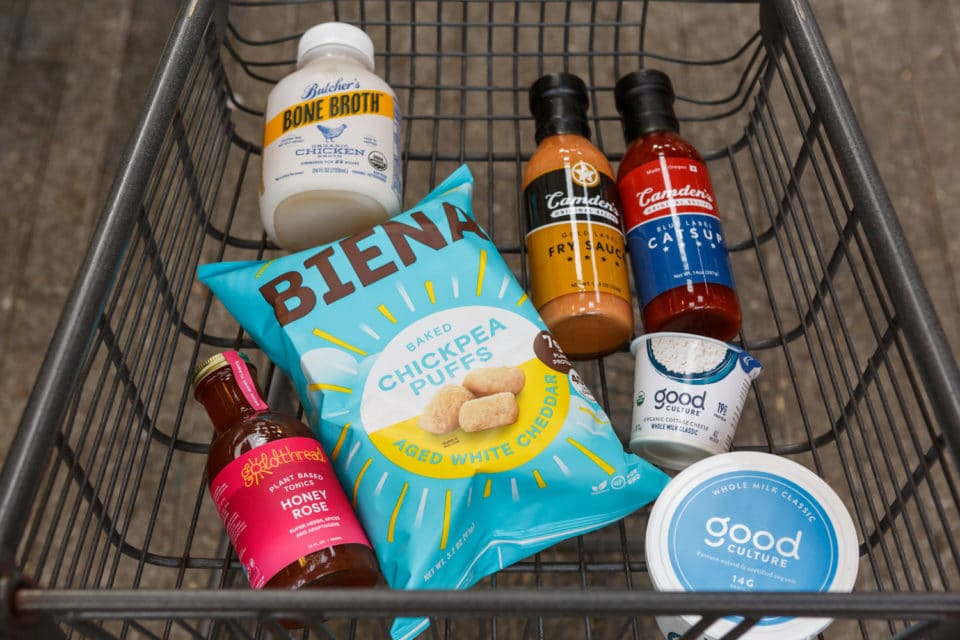 Purveyors, New Items
What's New October 2019
Get a taste of these BRAND NEW items on our shelves this month featuring Goldthread tonics, Biena Chickpea Puffs, Camdens Catsup and Fry Sauce, Good Culture cottage cheese, and Roli Roti bone broths.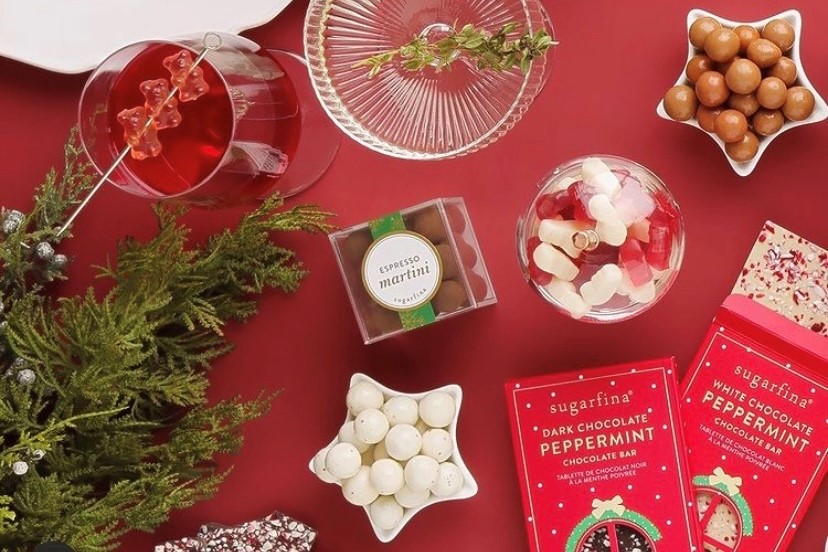 Purveyors
Sugarfina
Holiday treats from boutique candy shop Sugarfina are here. Celebrate the end of the year with chocolates and holiday-flavored gummy candies.