CBD has taken the world by storm. These days you can find it in everything from gummies and lotions to coffee beans and chocolates. But there is one product category that seems to be rising and outgrowing all the rest – CBD Beverages. Why you might ask? CBD Beverages is currently one of the most accessible ways to consume CBD.
What is CBD?
CBD is an abbreviated term for cannabidiol, a compound found in hemp and marijuana. Hemp and marijuana are both part of the cannabis family, but the difference is the level of Tetrahydrocannabinol or THC within them. THC is what is found in marijuana and gives you a "high". Marijuana contains high amounts of THC, while hemp contains very low levels of THC.
CBD is derived from hemp and contains no THC, which means it does not give you a high or alter your state of mind. Recent studies have indicated that CBD may help with migraines, chronic pain, arthritis, epilepsy, and cancer side effects. It has also become increasingly popular to promote relaxation, curb anxiety and lift your mood.
With much research still to be done on this growing product category, Zupan's Markets has recently introduced a variety of CBD infused beverages to its product lineup. Featuring a number of local producers, Zupan's currently carries both CBD sparkling waters and non-alcoholic ciders.
Learn more about our featured CBD beverages:
Copa CBD: Produced in Bend, Oregon Copa CBD infused fruit juice sparkling waters are created with organically grown, non-GMO, USA-raised hemp. Featuring Blue Beary, Tropical, and Wildberry, Coppa CBD beverages feature nano-enhanced CBD, which has been broken down into smaller molecules and is thought to be more easily absorbed by the body.
Learn more about Copa CBD.
Ablis: In 2014, craft spirit pioneer Jim Bendis had a dream of seeing store shelves filled with cannabis-related beverages. He saw this as a next-generation concept and asked sons Max and Duke if they wanted to follow his dream. Max, wanting to change careers, jumped at the opportunity, and Ablis, the first CBD and cannabis beverage provider in the country was born!
Hand-crafted in Bend, Oregon, Ablis creates all-natural, non-GMO CBD infused carbonated water. Featuring Lemon, Cranberry Blood Orange, and Lemon Ginger.
Learn more about Ablis.
Otto's CBD Cider: Created by Mirth Provisions in Longview, Washington, Otto's CBD Cider is lightly hopped and made from Washington's best organic apples. Featuring Hopped Apple, Pineapple Passion, and Pear Rhubarb.
Learn more about Otto's.
Daytrip: Started in California, Daytrip crafts CBD-infused sparkling water with zero sugar and zero artificial flavors. Featuring Lemon Lime, Cherry, Coconut Pineapple, and Tangerine.
Learn more about Daytrip.
Boneyard Elixr: Created by Boneyard Beer in Bend, Oregon, Boneyard Elixir is a line of non-alcoholic sparkling CBD beverages. Featuring only natural ingredients and available in Lemon Ginger and King Cola.
Learn more about Boneyard Elixir.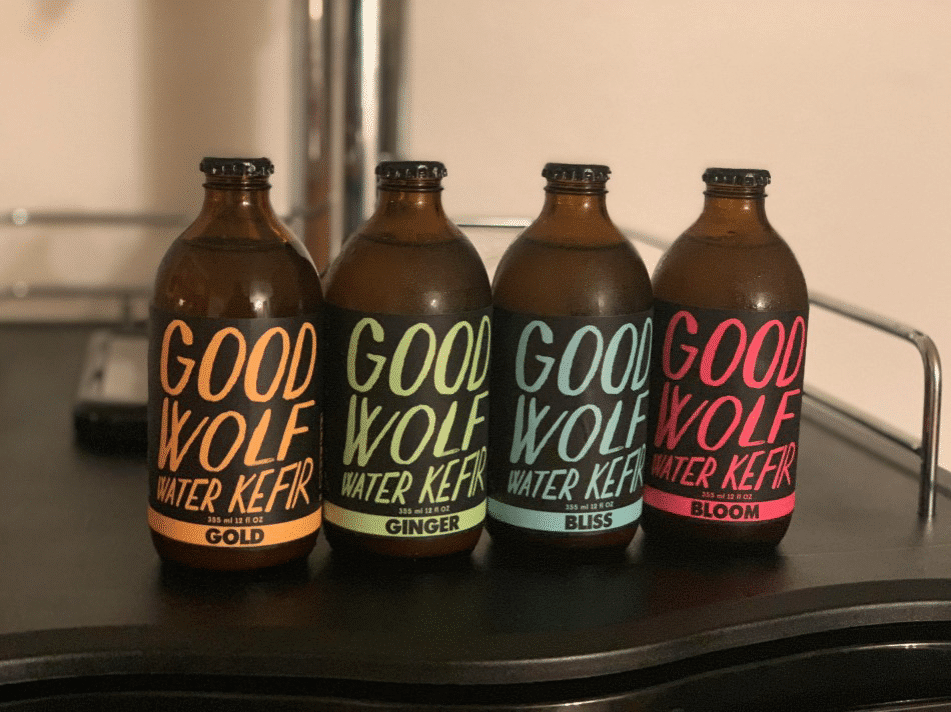 New Items, Featured Items
Goodwolf Water Kefir
Crafted in small batches locally in Portland, water kefir is made from a base of kefir crystals fermented with figs, sugar and pink rock salt.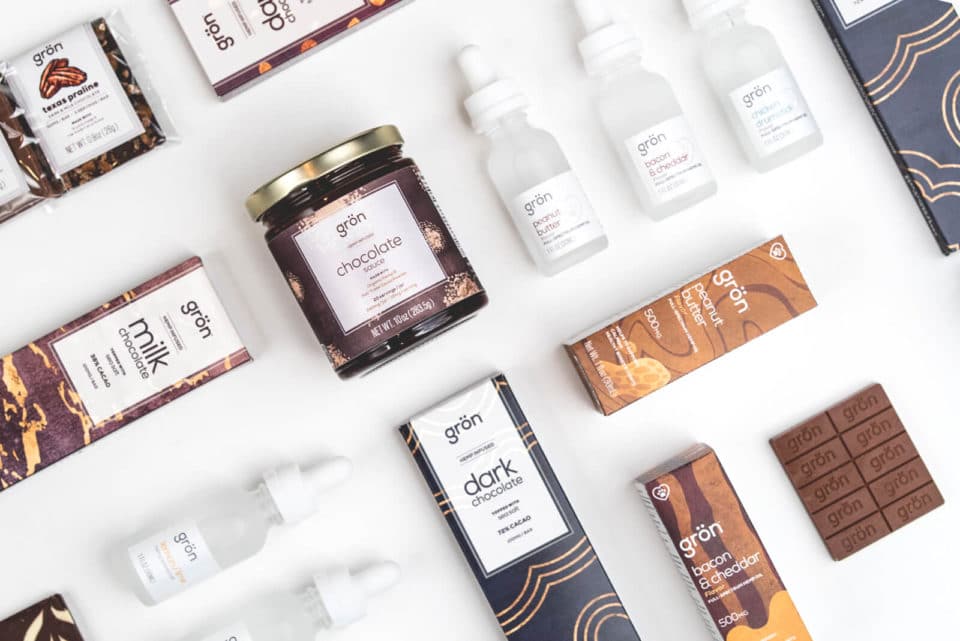 Purveyors
Grön CBD Products
Locally made in Portland, Grön features CBD-infused chocolates, tinctures, gummies & body care products.