A Note From Zupan's Markets Regarding Coronavirus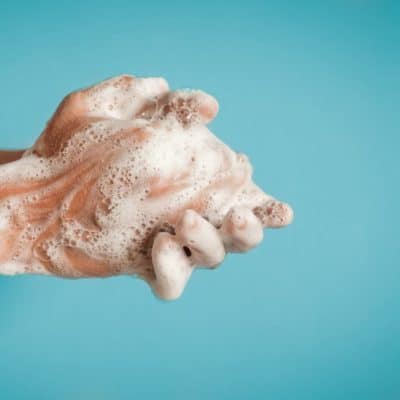 Our commitment to your health & safety. Updates from our CEO & President Mike Zupan regarding actions we are taking to prevent the spread of the coronavirus.
Updated March 19, 2020
As our community continues to cope with the impact of coronavirus COVID-19, we want to reassure you that we are here to serve you. Since my message to you last week, so much has changed in our world, but we at Zupan's Markets have remained the same – committed to providing you with great food and exceptional customer service.
As the situation around coronavirus COVID-19 continues to evolve, we want to update you regarding changes that are happening in our stores.
All Zupan's Markets are now open daily from 8 am to 8 pm. This change will allow us to better care for our associates, replenish our shelves, and conduct an even deeper cleaning of our stores each day.
Effective today, Thursday, March 19 we will be opening our stores 1 hour early on Monday-Thursday from 7 am – 8 am to serve our senior & immune-compromised population. We ask you to please respect this window of time to allow this group to shop.
Out of an abundance of caution, we have temporarily closed our salad & poke bars and are working to increase the number of grab & go offerings, including salads, poke, sandwiches, and ready-to-heat meals.
We have also suspended all events in our stores through April.
Rest assured we are committed to serving you throughout these times of uncertainty. Our supply chain remains strong and we are receiving additional products on a daily basis. While shopping, we encourage you to keep your neighbors in mind and only take what you immediately need for the coming week or two. We recognize supply and demand for food will continue to be unbalanced.  We are committed to providing value for our goods and services and will not be raising prices during this pandemic.
I also want to take a moment to share with you how proud I am of our team of associates who have been working tirelessly to do their best for you. Each day they show up ready to serve, working around the clock to stock our shelves, clean our stores, and provide support or a listening ear for each customer who walks through the doors. To show your support for them, I would ask the following of you:
Share with them an encouraging word, recognizing them for the community service they are providing during this time.
Try to maintain adequate distance both between you and other customers and our associates.
If you are shopping with a reusable bag, we ask you to please bag your own groceries.
Please do not visit the store if you have any symptoms of illness.
We recognize these are unprecedented times and remain committed to doing our best for you, keeping you informed as things change. We appreciate your support and are grateful to serve you.
Mike Zupan
President & CEO
March 13, 2020
Since 1975, our mission at Zupan's Markets has been to provide our customers with the best tasting, highest quality food in Portland. We appreciate your business and the trust you place in us as your local grocery store.
We are actively monitoring the latest updates on the coronavirus (COVID-19). In addition to our already high standards of cleanliness, we are also taking the following steps to keep our customers and associates healthy and safe during this time:
We are cleaning and sanitizing high-traffic areas repeatedly throughout the day, concentrating on high-touch areas such as shopping carts, restrooms, register areas, and self-serve stations.
We are providing continuous reminders to our associates about the importance of proper handwashing as outlined by the CDC.
We have temporarily suspended self-sampling, as well as the use of personal cups at our cafes. Of course, if you would like to try anything from our departments, please ask and we would be happy to provide you a sample.
We've emphasized to our associates the importance of staying home when sick, in addition to sick leave options available to them.
We are grateful to be your local & family-owned grocery store and are always striving to do what is best for our customers and associates. We are part of this community and enjoy the same great food that we sell to you. Together we will support each other and get through these challenging times.
Mike Zupan
President & CEO