Featuring four wines from andré clouet champagne house in bouzy, france.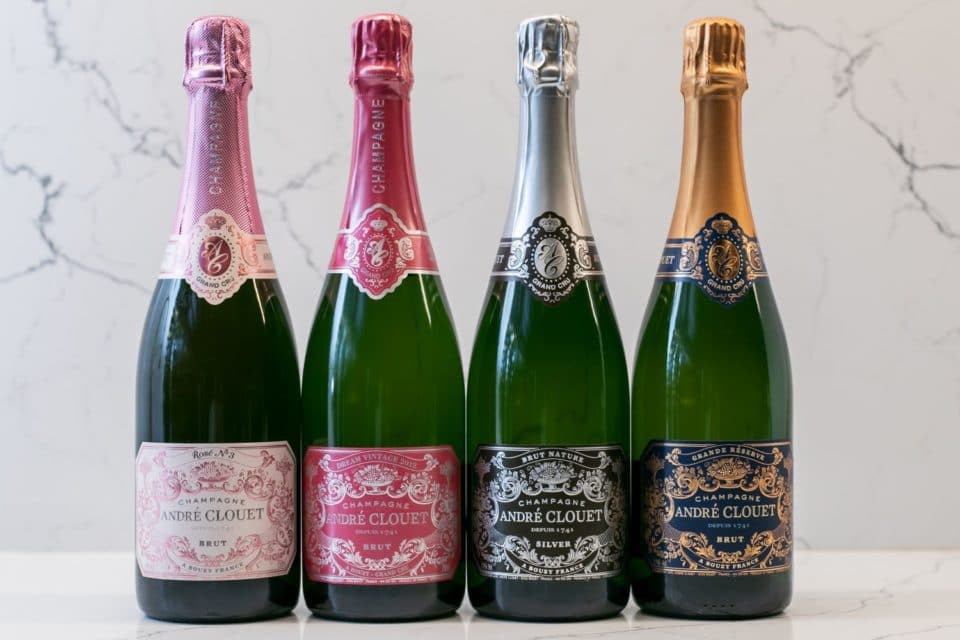 André Clouet has been a producer of world-class sparkling wine since the 1700s. Built by a Clouet ancestor who served as the printer to King Louis XV. For generations, the Clouet family built upon their collection of vineyards, creating the Clouet House of Bouzy. The vines of the André Clouet House sit in the coveted middle slopes of the Ambonney and Bouzy region and grow in Champagne's famous chalky soil. André Clouet's ancestors have maintained the vineyards with Jean-Francois Clouet now serving as head winemaker. With winemaking in his blood, Jean grew up wandering the cellar naming the tanks after his favorite giants and heroes. Today he strives to balance the tradition and personality of the vineyard while at the same time continually improving technique and quality.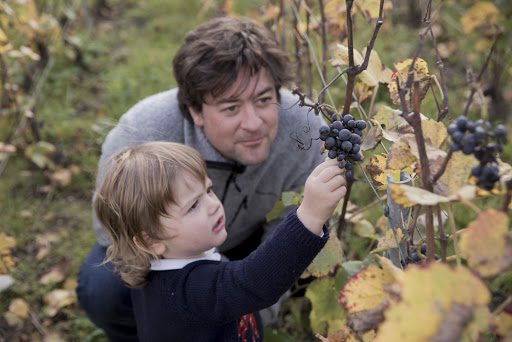 FEATURED WINE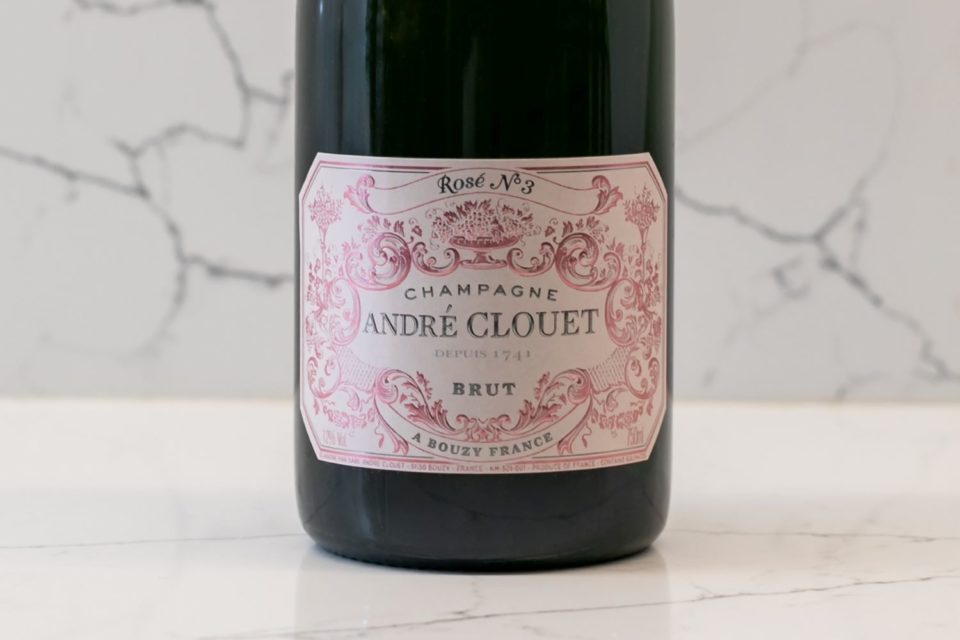 André Clouet, Brut Rosé
Bouzy, France
Opening in the glass with notes of blood orange, red berries, ripe apples, and oatmeal. On the palate, it's full-bodied, broad and vinous, with ripe acids, a frothy mousse and a moderately intense finish.
Pair with: Duck, crab cakes, creamy risotto with peas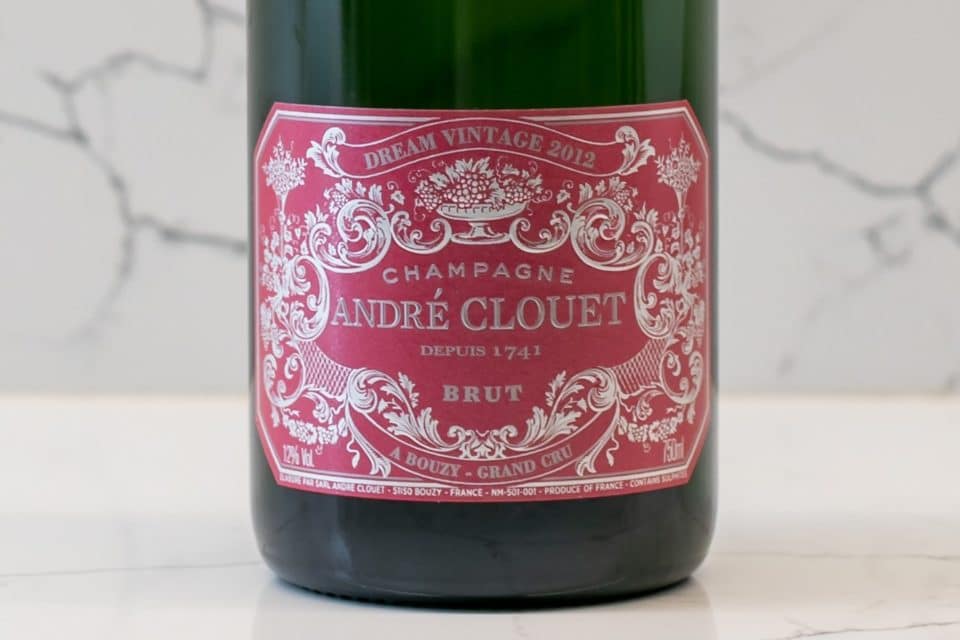 André Clouet, Dream Vintage 2012
Bouzy, France
The "Dream Vintage" collection by André Clouet is a gourmand retrospective dedicated to the great vintages of the Champagne region. Champagne Brut Blanc de Blancs, 100% Chardonnay, harvested from the best vineyards in Bouzy village, 100% Grand Cru. Labels are inspired to the great Cadillac colors in the 50s.
Pair with: Caviar, oysters, macaroni & cheese.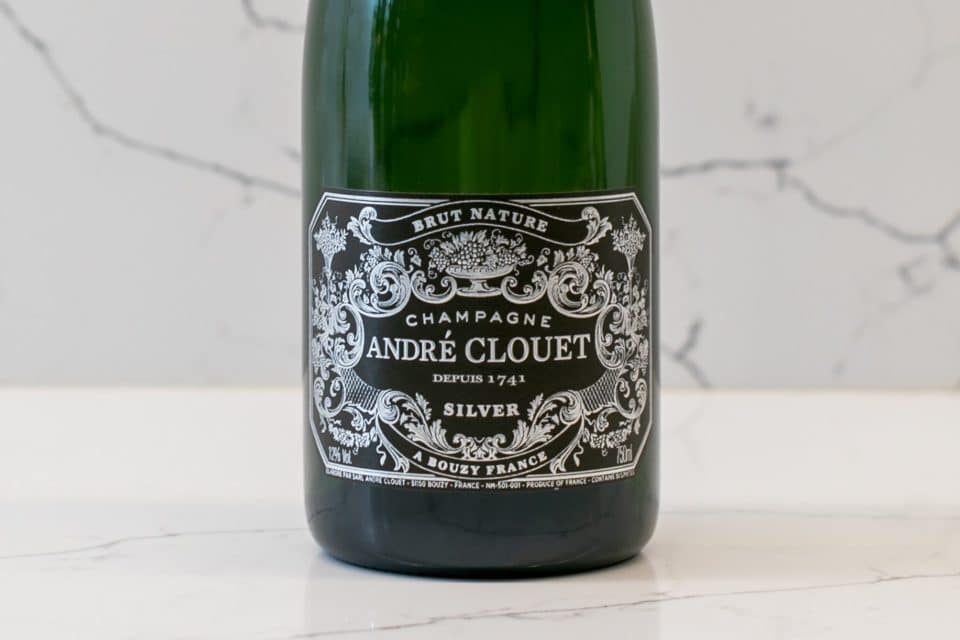 André Clouet, Brut Nature
Bouzy, France
Naturally a very focused, driven wine given the no-dosage style. This shows wonderful nuance and depth all the way through to the long finish, with bright aromas and flavors but less of the toastiness. The mousse and finish are both utterly impeccable in their elegance.
Pair with: Steak, white truffle, fried chicken

André Clouet, Grand Reserve
Bouzy, France
100% Pinot Noir, and entirely from the village of Bouzy. Apple butter, scones, marzipan, orange peel, granny smith, clay, and some baking spices towards nutmeg and clove. The palate is more moderate in weight with golden apples, some clotted cream, and a light hit of citrus.
Pair with: Lobster, roasted chicken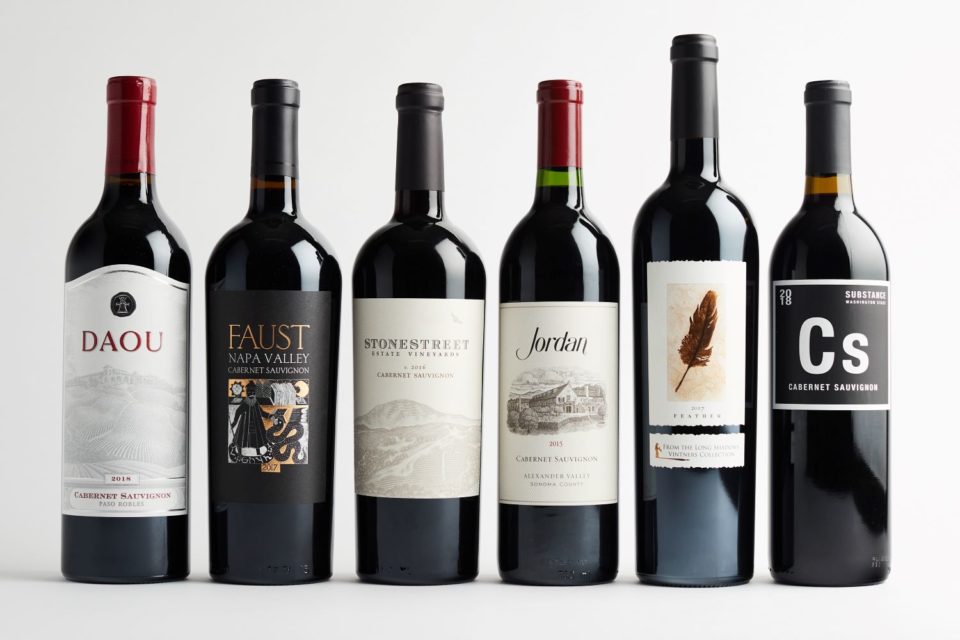 News
20% off Domestic Cabernet Sauvignon
Often referred to as the King of wine grapes, Cabernet Sauvignon is arguably the world's most popular wine. Stock up on your favorites or discover a new selection from Washington, California or Oregon this weekend.