Panettone is a traditional Italian holiday sweet bread originated in Milan in the 20th century.
Legend has it that when the Duke of Milan's cook was asked to prepare a delicious banquet for the duke and other nobles, he made dinner but burnt the dessert in the oven. He was at a loss on what to do, then the kitchen boy Toni suggested he serve the simple sweet cake he had made for himself in the morning using flour, butter, eggs, lime zest, and raisins. Because the cook didn't have another option, he offered it to the guests and to his relief, the cake was a hit. Since then, it has become a holiday favorite in Europe, Africa, South America, and beyond. The name is derived from the Italian word "panetto", a small loaf cake. 
Zupan's is proud to carry a variety of Panettone this holiday season from Torino-based bakery, Galup. Enjoy it with hot chocolate, your favorite liquor, or toast slices and serve on a cheese board or as a replacement for coffee cake at breakfast. It is also delicious when used as bread for French Toast or as a dessert with a chocolate sauce. 
Galup Panettone

The original panettone from Torino, Galup was born in 1922 after Pietro Ferrua and his wife Regina took over an old baking facility, which quickly became the most popular pastry shop in town. Galup created their own original recipe that features a lower, squat round panettone with a hazelnut glaze. The production of one panettone takes 3 days, rises for 40 hours, and uses their own local wild yeast, which is a descendant of the bakery's original yeast from 1922 and has been fed with flour and water every four hours ever since.
Panettone
Cherries & Chocolate
Traditional
Chocolate Chip
Chocolate & Pear
Caramel
Mini Panettone
Chocolate Chip, 3.5oz
Traditional – Gluten-Free, 3.5oz
Traditional – Pack of 4
Pandoro
Traditional (Holiday or Standard wrapping)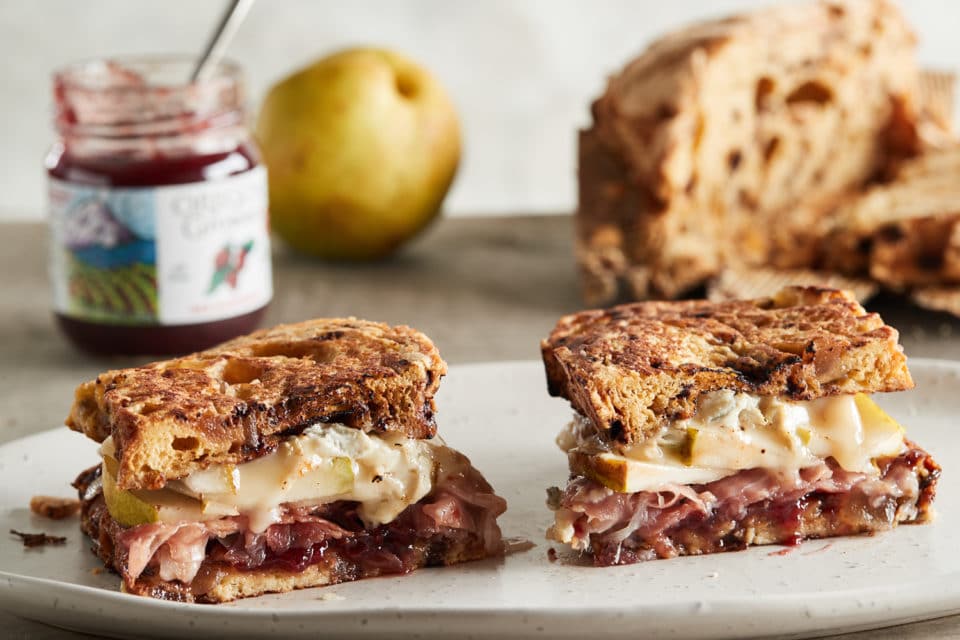 Main Dishes
Panettone Monte Cristo
Serves: 1
A rich and delicious recipe perfect for a special brunch this holiday season!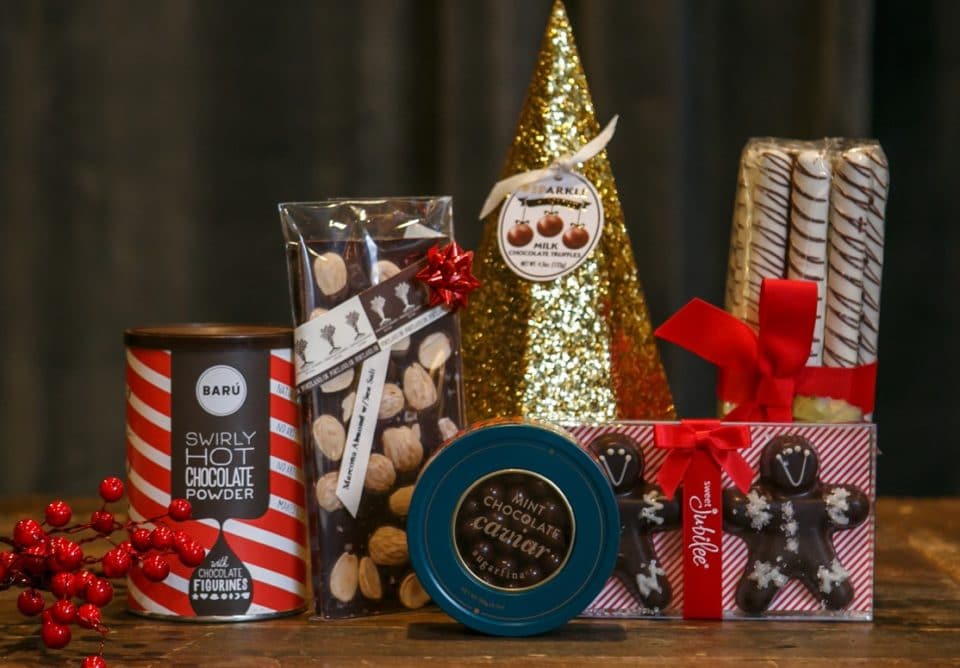 Purveyors, Holidays, Featured Items
Holiday Gourmet Gift Guide
Locally crafted chocolates, cheese boards, aged balsamic & more for the food lovers on your list.