Panettone is a traditional Italian holiday sweet bread originated in Milan in the 20th century.
Legend has it that when the Duke of Milan's cook was asked to prepare a delicious banquet for the duke and other nobles, he made dinner but burnt the dessert in the oven. He was at a loss on what to do, then the kitchen boy Toni suggested he serve the simple sweet cake he had made for himself in the morning using flour, butter, eggs, lime zest, and raisins. Because the cook didn't have another option, he offered it to the guests and to his relief, the cake was a hit. Since then, it has become a holiday favorite in Europe, Africa, South America, and beyond. The name is derived from the Italian word "panetto", a small loaf cake.
Zupan's is proud to carry a variety of Panettone this holiday season from Borgo de' Medici, Rustichella and Lenoardi. Enjoy it with hot chocolate, your favorite liquor, or toast slices and serve on a cheese board or as a replacement for coffee cake at breakfast. It is also delicious when used as bread for French Toast or as a dessert with a chocolate sauce.
borgo de' medici Panettone

Borgo de 'Medici is a family run Italian company based in Prato, near Florence, in the heart of Tuscany. Since 1999 this family business has been creating authentic specialty foods in Tuscany. Discover the many flavor of panettone we are offering this year.
Classic
Chocolate
Limoncello Cream Pandoro
Mascarpone & Fruit
Pandoro
Pistachio Cream
Salted Carmel Pandoro
Classic and Chocolate Mini
rustichella
Rustichella d'Abruzzo started in 1924 and remains committed to traditional Italian baking and using the finest ingredients. This family business still runs on their father's small-production and artisanal core values.
Orange & Chocolate
Classic
Cherry
Leonardi
Since 1871 and for four generations, the famiglia Leonardi, have been producing some of the highest quality balsamic in the region of Modena. This highly regarded family has taken their prized balsamic and stepped into the world of Panettone. Discover the unique flavor profile with with succulent Balsamic Vinegar cream injected into the Panettone.
Balsamic Panettone
Balsamic Panettone with Sour Cherry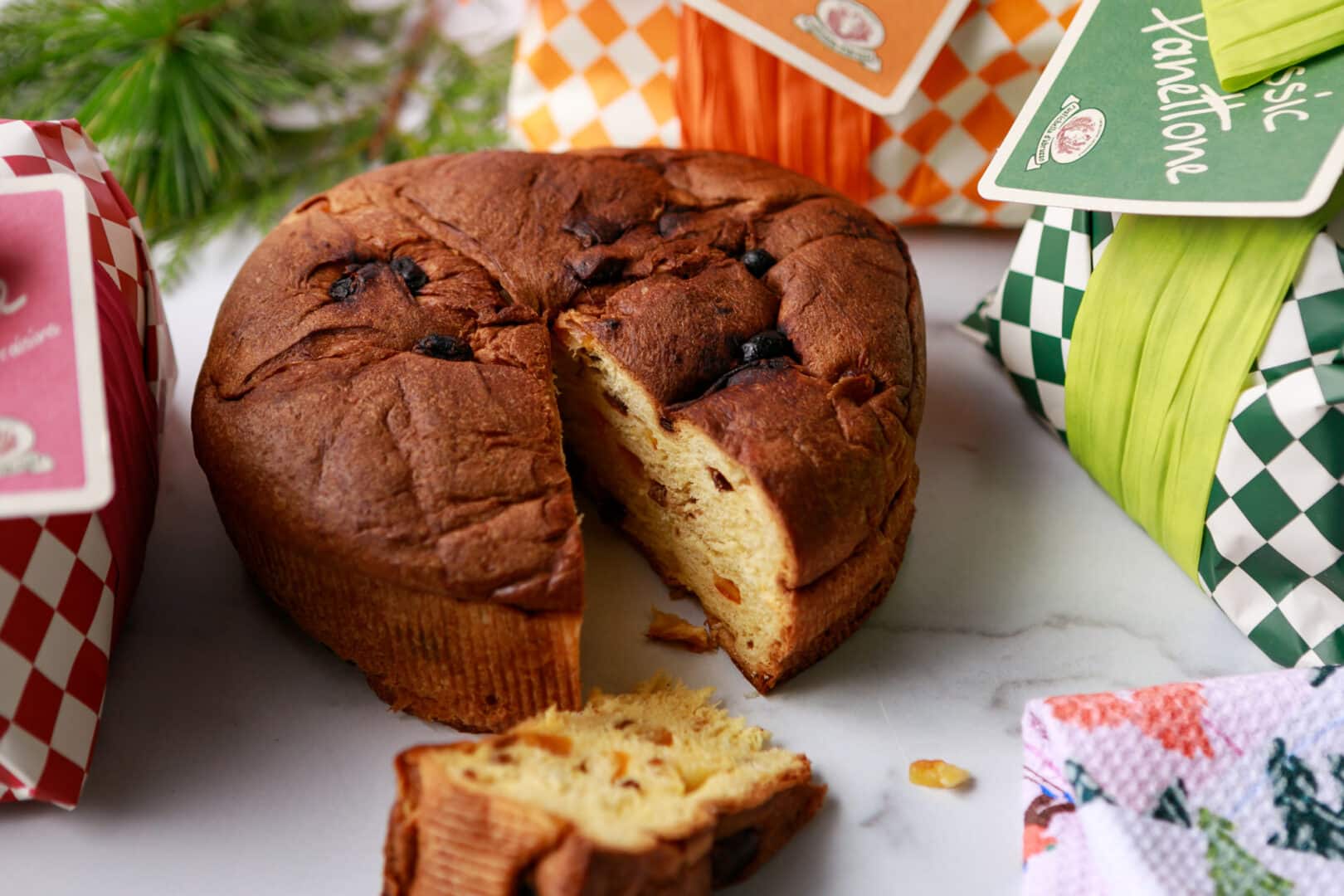 More Holiday Treats and Decor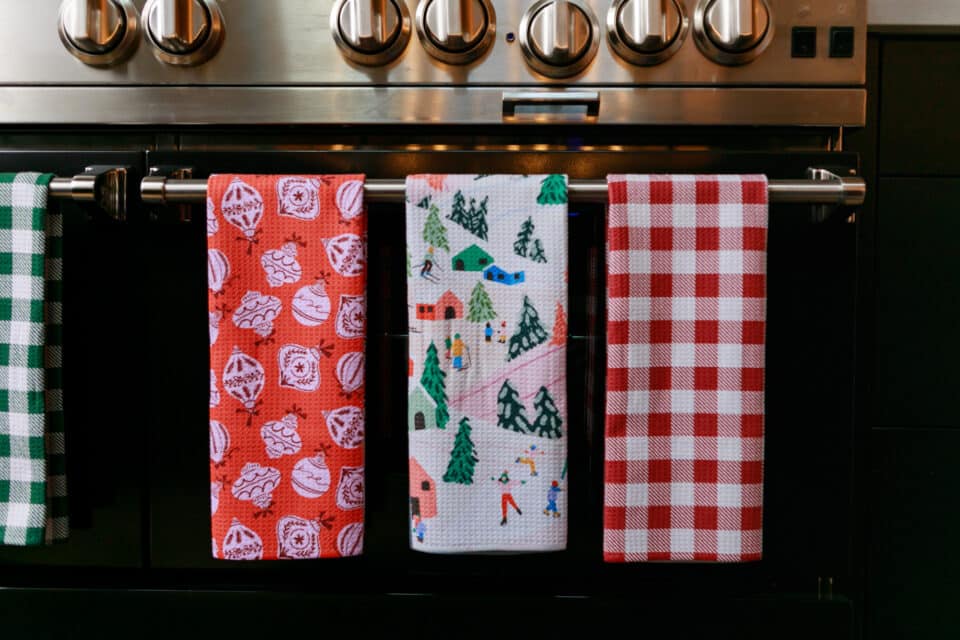 Geometry Towels
Add a festive touch to your kitchen with our NEW line of geometry holiday towels. Super absorbent and quick drying thanks to their Geoweave fabric, these are a holiday must-have!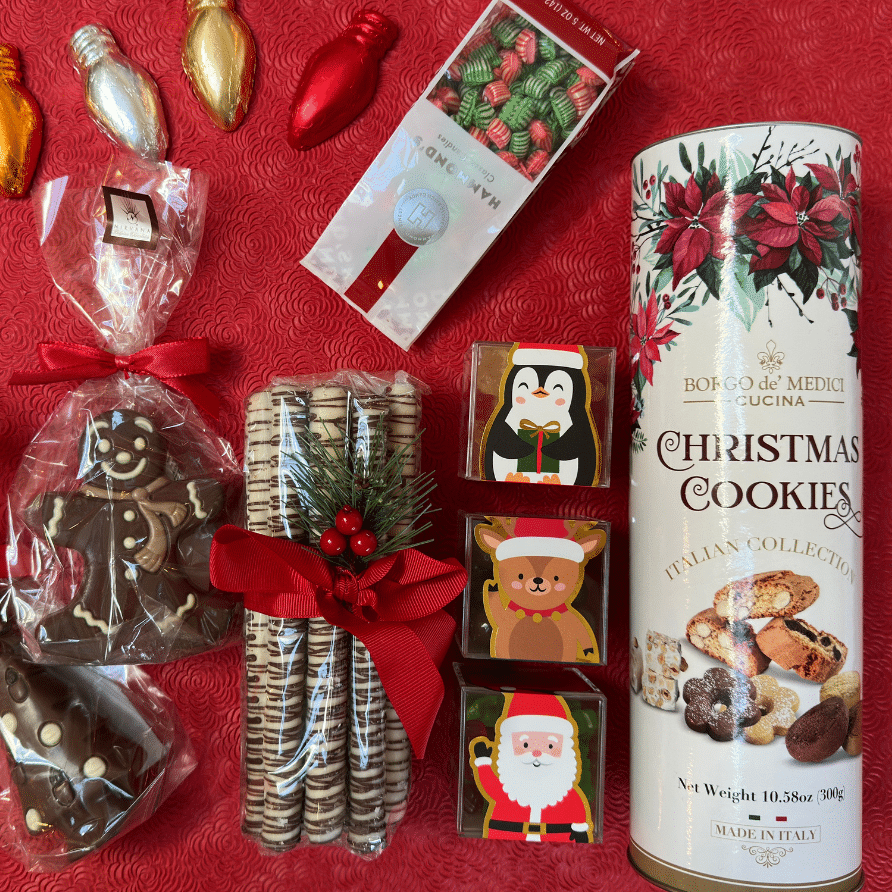 Classic Treats
Make this holiday a little bit sweeter with Christmas cookies, festive chocolates, candies and more. The perfect sweet treat awaits!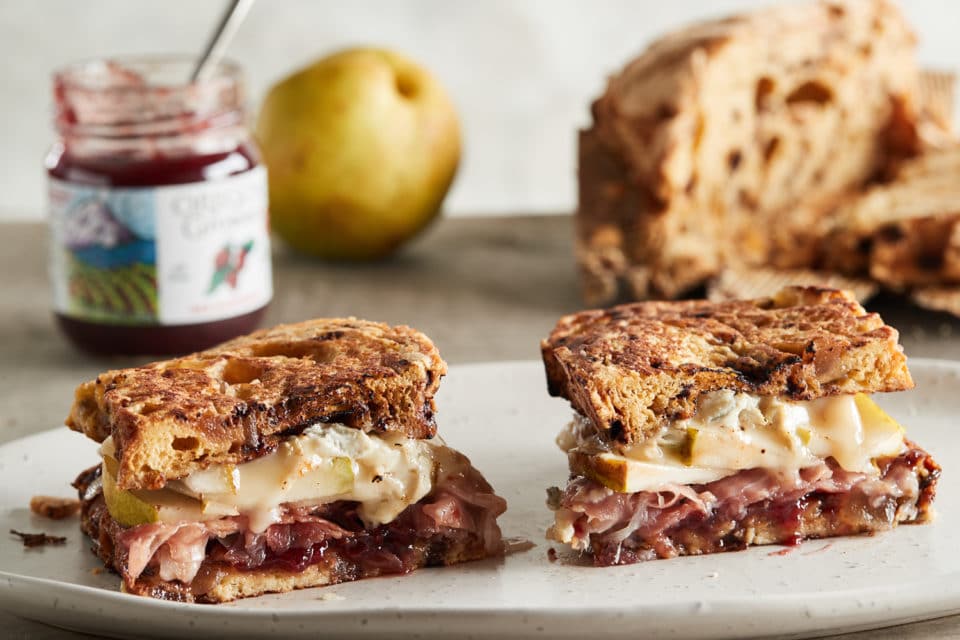 Breakfast/Brunch
Panettone Monte Cristo
Serves: 1
A rich and delicious recipe perfect for a special brunch this holiday season!