featuring wines from the Loire Valley, France's most diverse wine regions.

Located in the heart of France, the Loire Valley is famous for its natural beauty, magnificent châteaux and great wine. One of France's most diverse wine regions that has grown in popularity with both sommeliers and wine writers alike, with each region featuring its own characteristic grapes, appellations and styles.
Loire Valley wines share important characteristics that make them perfect for contemporary taste.
Moderate alcohol, refreshing acidity, and minerality make them ideal food wines.
Pure expression of varietal and terroir unmasked by oak.
Excellent value.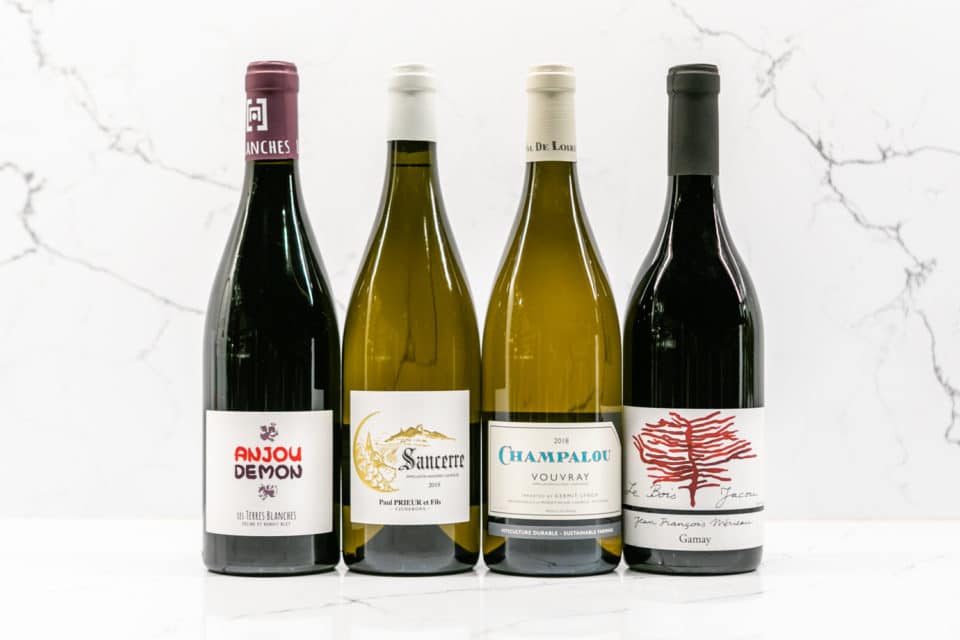 This month we are excited to feature wines from 3 of the Loire Valley regions: Anjou, Touraine & Sancerre.
FEATURED WINE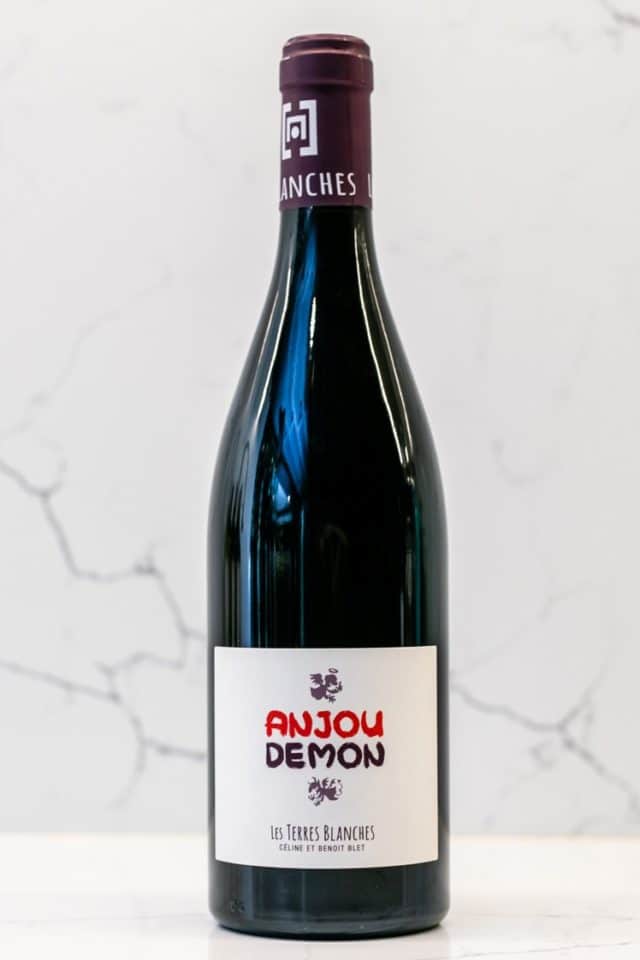 2018 Terres Blanches, Anjou Demon
Anjou, France
Organically farmed small central Loire Valley domaine in the village of Oiron south of Saumur. Anjou Demon is fashioned from Cabernet Franc. Aromas of ripe black currants and black raspberries and Earl Grey tea, licorice cracked black pepper. Black stone fruits accented by hints of tobacco, violets, and flinty soil.
Pair with: Charcuterie, aged goat cheeses, pork dishes, grilled hanger steaks.

2019 Paul Prieur, Sancerre Blanc
Sancerre, France
This textbook Sancerre Blanc is packed with white flower, citrus and tropical fruit flavors and a long, refreshing, minerally finish. Fully dry, the Prieur Sancerre Blanc is very versatile with a wide range of foods.
Pair with: Grilled fish & chicken dishes, soft shell crabs, pasta primavera, goat cheeses.

2018 Champalou, Vouvray Sec
Touraine, France
The Champalous are masters of Loire Chenin Blanc, producing Vouvray in all styles; this still, dry rendition, aged in stainless steel, represents their flagship cuvée. Refreshing on the palate, it boasts a delightful balance of stony minerality with luscious, almost honeyed fruit and flowery notes.
Pair with: Light & mild seafood and poultry dishes, Asian dishes.

2018 Jean-François Merieau, Gamay
Touraine, France
It's hard to remember a time when being excited about Gamay was like confessing your love of velour leisure suits. Now Beaujolais is a required taster for all wine lovers. The Loire's Jean-François makes an excellent example of Touraine Gamay, more nervy, high-pitched and mineral than Beaujolais but so satisfying to drink slightly chilled while arguing about the best way to grill a steak.
Pair with: Grilled steak