Tia Lupita is a small batch hot sauce that is handcrafted in the Bay Area with produce that is sourced from local growers.
When Hector Saldivar was growing up in Mexico, his mother was affectionately known as Tia Lupita (Aunt Lupita in Spanish). She had perfected the family hot sauce recipe which had been handed down for generations and soon, people were demanding more and more of it. When Hector moved to California, his mother would ship him bottles of the hot sauce, so he had a piece of home with him. He soon asked for his mother's blessing to start bottling the sauce and now, it's named in honor of his mother and the legacy of the family recipe. The label pays homage to her most-loved trademark: wearing a curler on her head while she cooks to keep her bangs out of her eyes!
Tia Lupita products use no binders or preservatives and each bottle contains all-natural, non-GMO and gluten-free ingredients. Perfect to pair with soups, fried chicken, tacos and sandwiches.
Available in 3 Flavors:
Chipotle: Rich and smoky flavor that comes from ripened chipotle peppers, toasted spices, and a zing of vinegar.
Hot Sauce: Crafted with seven simple ingredients, featuring perfectly ripened red chili peppers with toasted spices and a zing of vinegar.
Salsa Verde: Bright and punchy and not to sweet or hot! Made from ripe tomatillos and mild green jalapenos.
Learn more about Tia Lupita.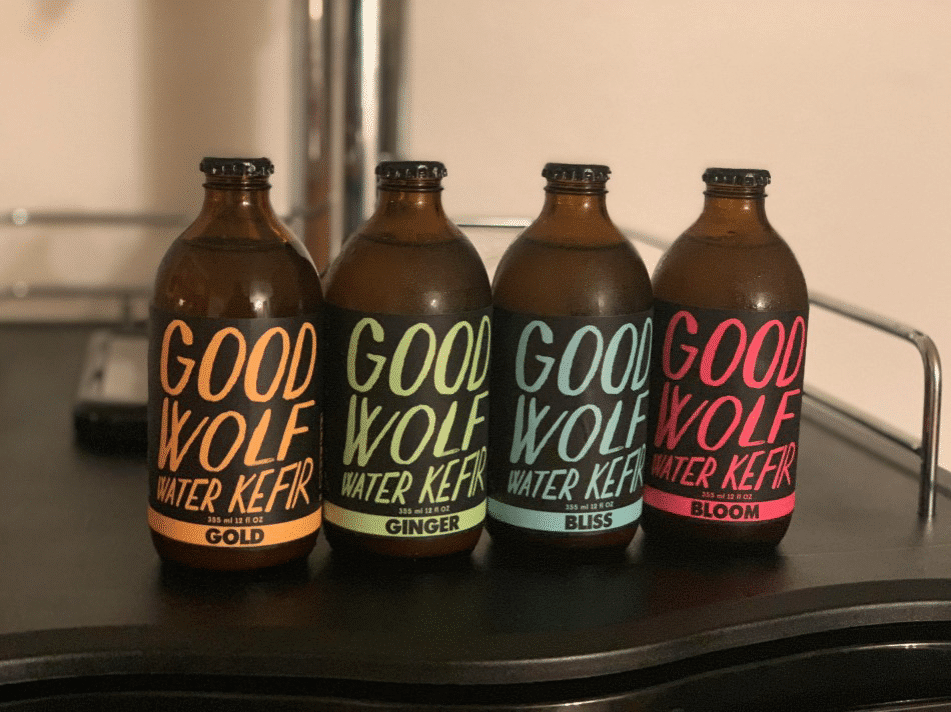 New Items, Featured Items
Goodwolf Water Kefir
Crafted in small batches locally in Portland, water kefir is made from a base of kefir crystals fermented with figs, sugar and pink rock salt.