What better way to kick off a holiday celebration than with a delightful AND delicious snacking board? Satisfy any crowd with a custom board full of cheese, charcuterie, crackers, fruit, nuts and spreads.
This snacking board is more than a charcuterie board. While delicious charcuterie is layered in this board, charcuterie only refers to cured meats. So, unless you're planning on a heaping platter of prosciutto and sopressata (we won't judge), tune into this complete snacking board!
Need some guidance when shopping for ingredients? Here are some of our favorites:
Beecher's Smoked Cheddar
Face Rock Cheddars
River's Edge or Vermont Creamery goat cheese
Smoked Gouda or Manchego
Brie
La Tur
Rogue River blue cheese
Prosciutto di Parma
Coro Mole
Fra'Mani Toscano
Olympia Provisions Etna
Alps Coppa
Albina City candied pecans & hazelnuts
Marcona almonds
Mixed olives
Oregon Growers fruit spreads
Effie's crackers
Raincoast crisps
Heirloom apples
Red & green grapes
Citrus
Berries
Honeycomb
Still not sure on your shopping list? Our cheesemongers are happy to help you curate the perfect list in store!
Once you've found your perfect cheeses, cured meats, and accoutrements at Zupan's, you can start building your board. Follow these helpful step-by-step guides for an Insta-worthy final product!
Start with smaller dishes. Fill pinchbowls and small serving bowls with olives, nuts, spreads and jams. Don't forget utensils for the spreads.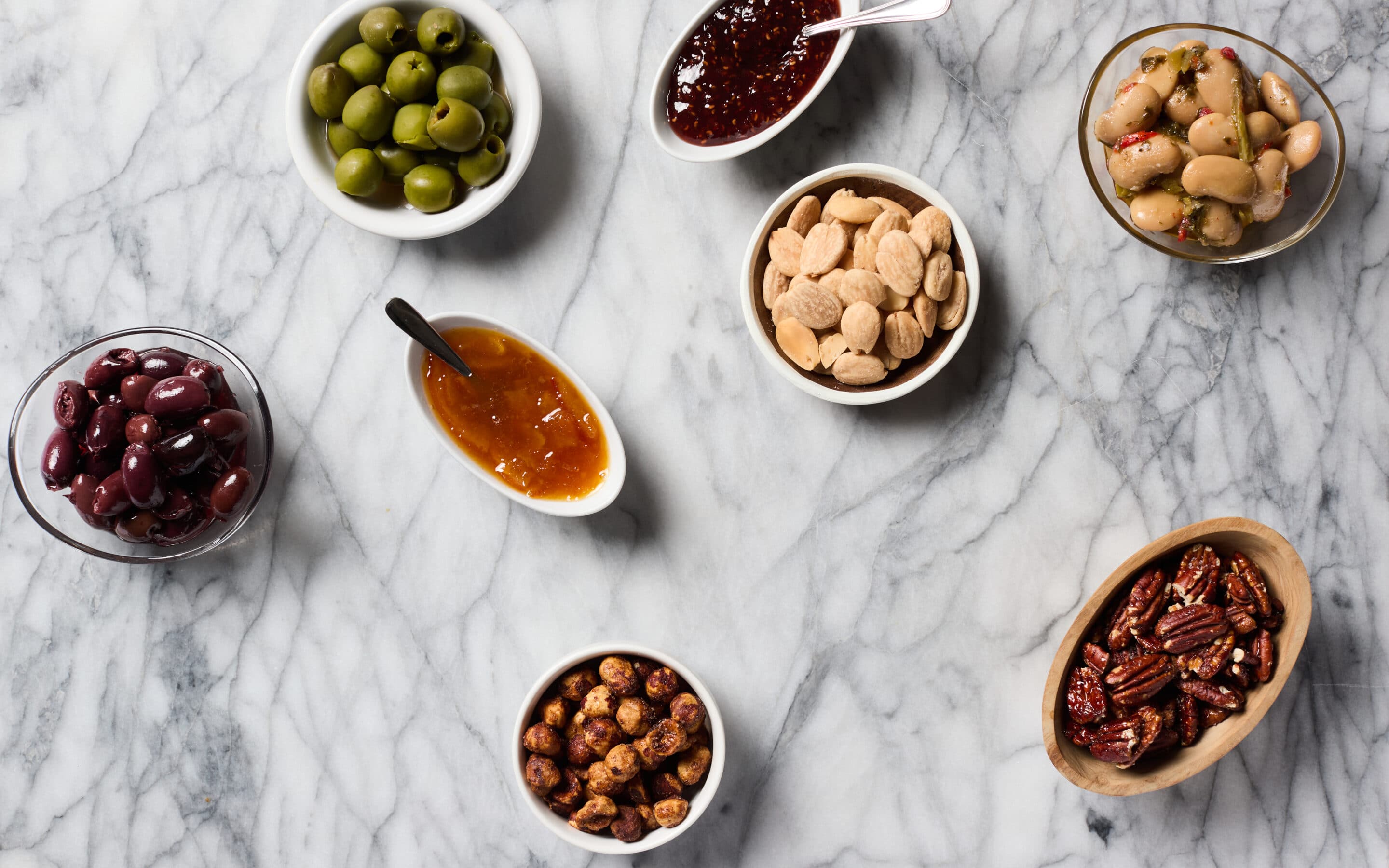 Build your cheeses in. Add blocks of cheese in the open areas of your board. Add any cheeseknives suitable for your board.
Pro Tip: Pre-slice sections of cheese for easy serving!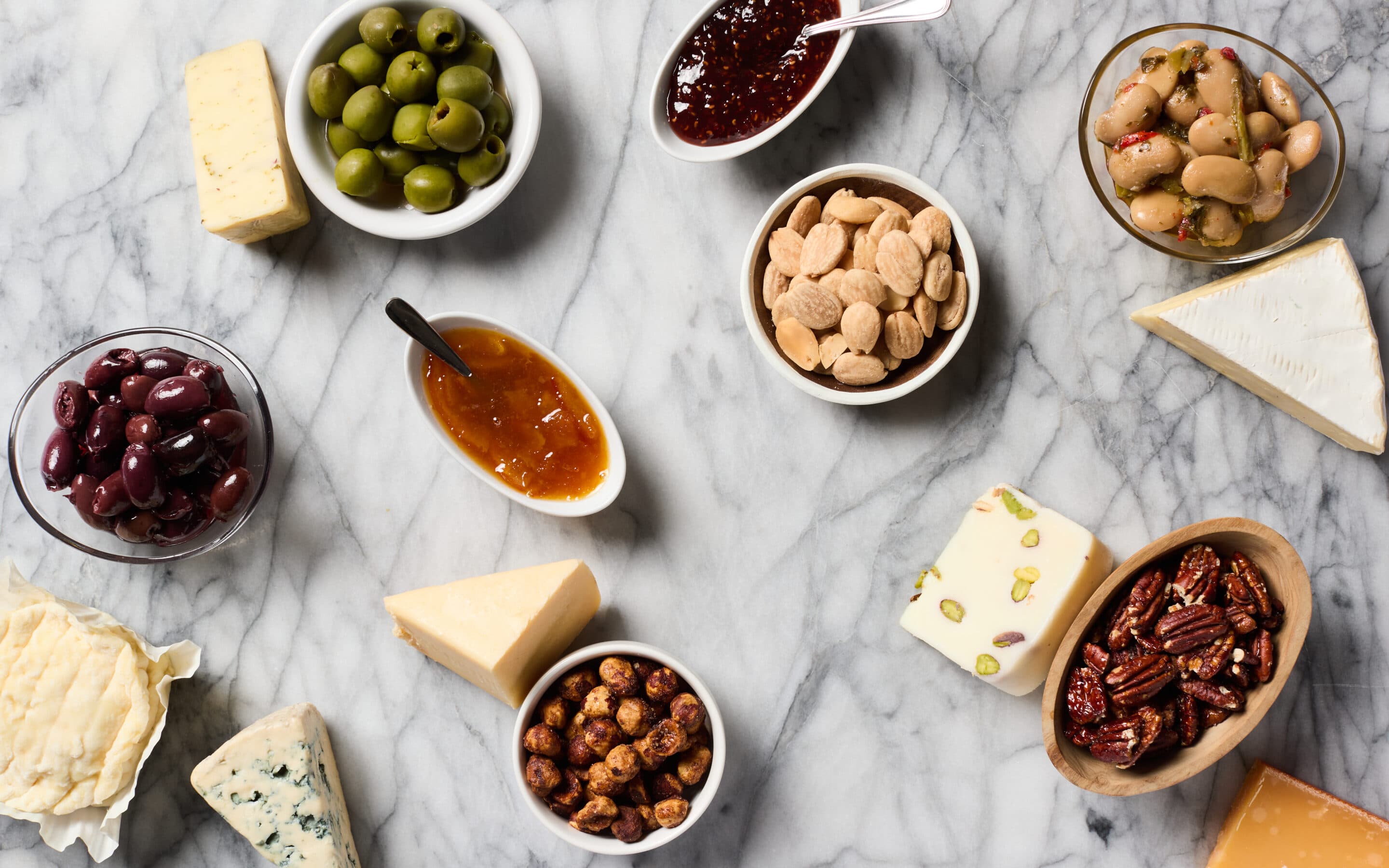 Layer your sliced charcuterie, filling in areas between bowls & cheese.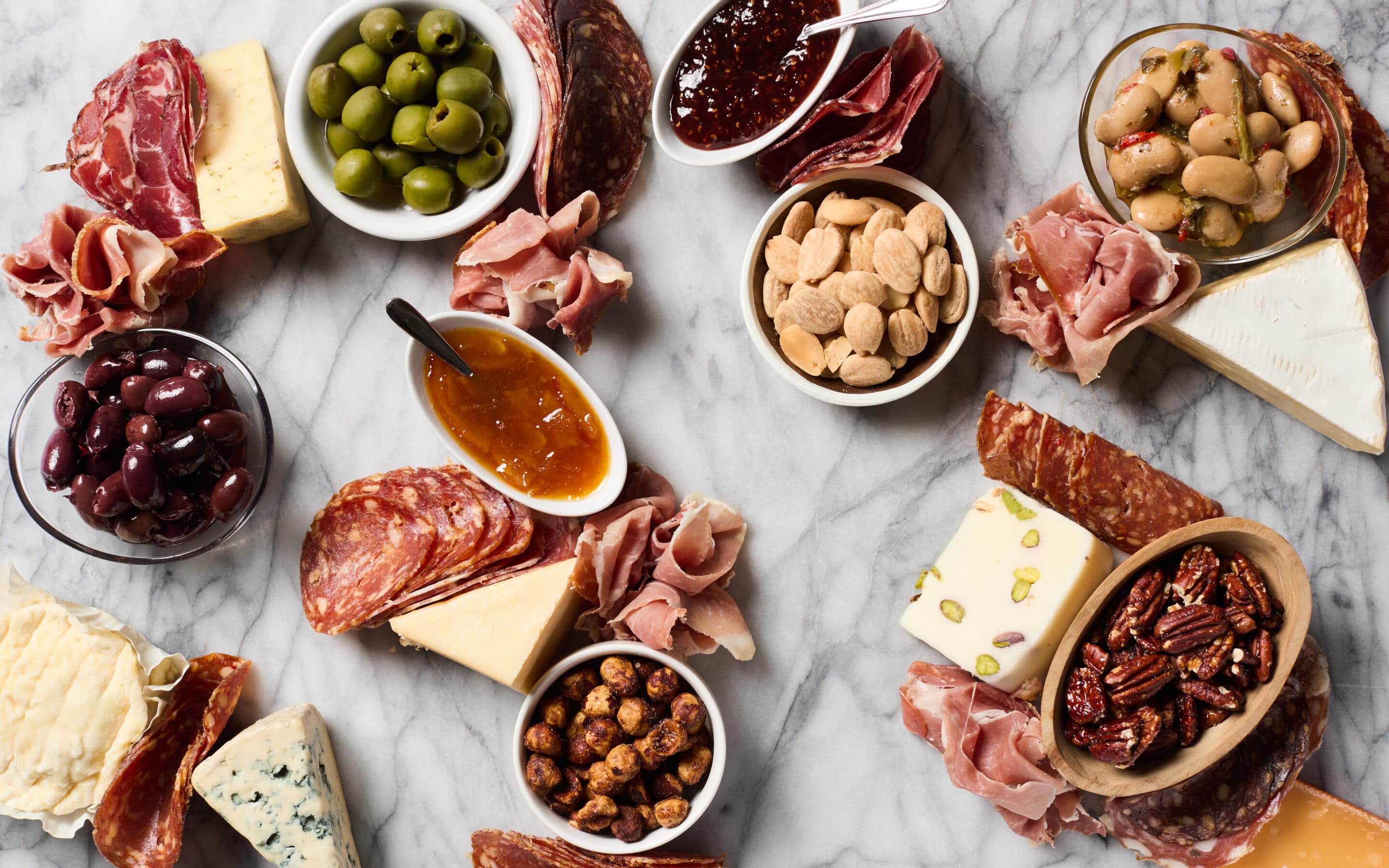 Add your crackers. Fill any larger gaps on your board with crackers and crisps, which can also be stacked & fanned!
Fill in the gaps with fresh fruit, like berries, grapes and sliced apples. Our secret to a GREAT snacking board? Honeycomb for added sweetness!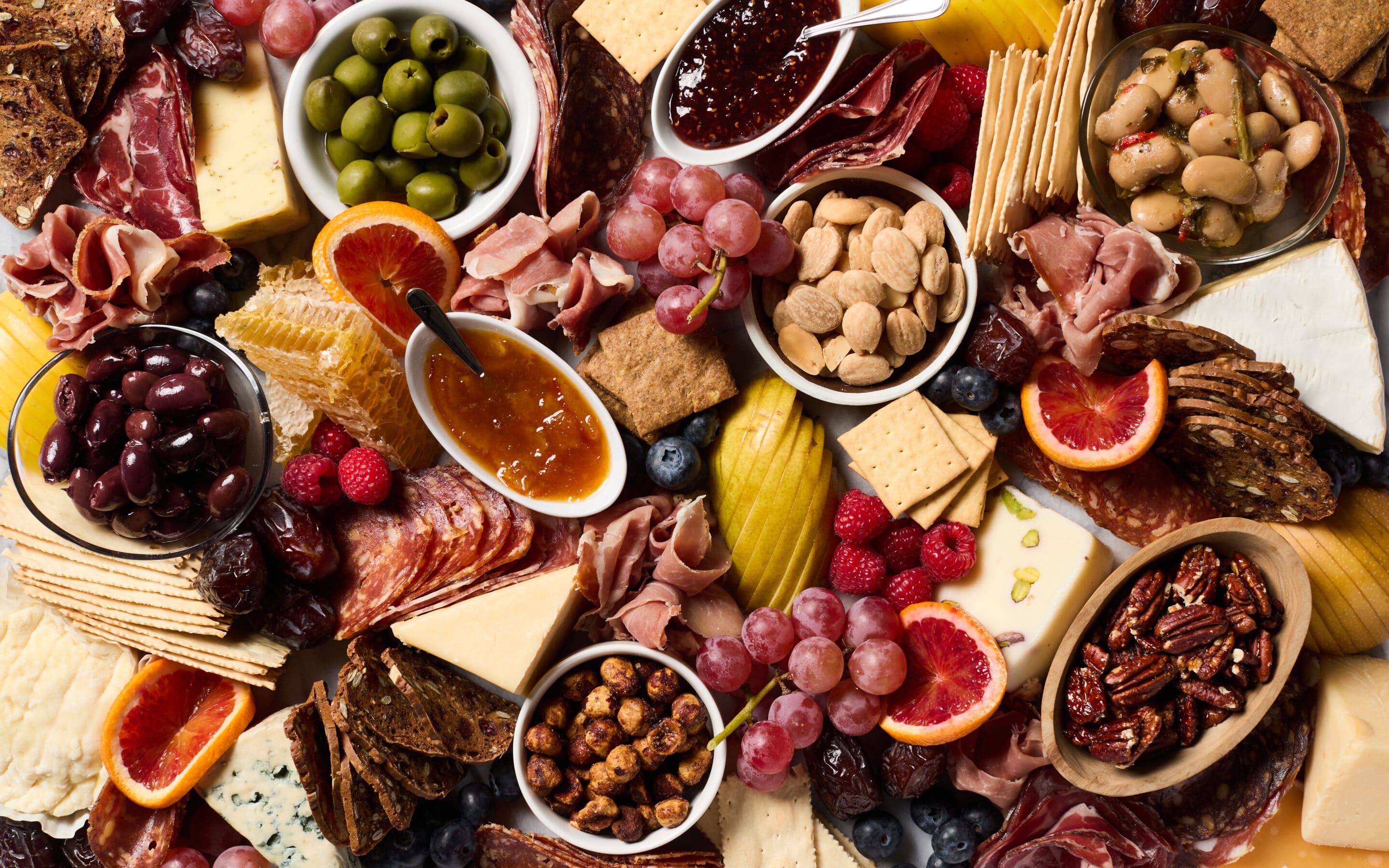 Pro Tip: Match your fruits with your cheeses. Manchego pairs perfectly with apples, while brie pairs best with figs. Our cheesemongers will happily help you find the perfect cheeses, charcuterie, and fruit for your snacking board!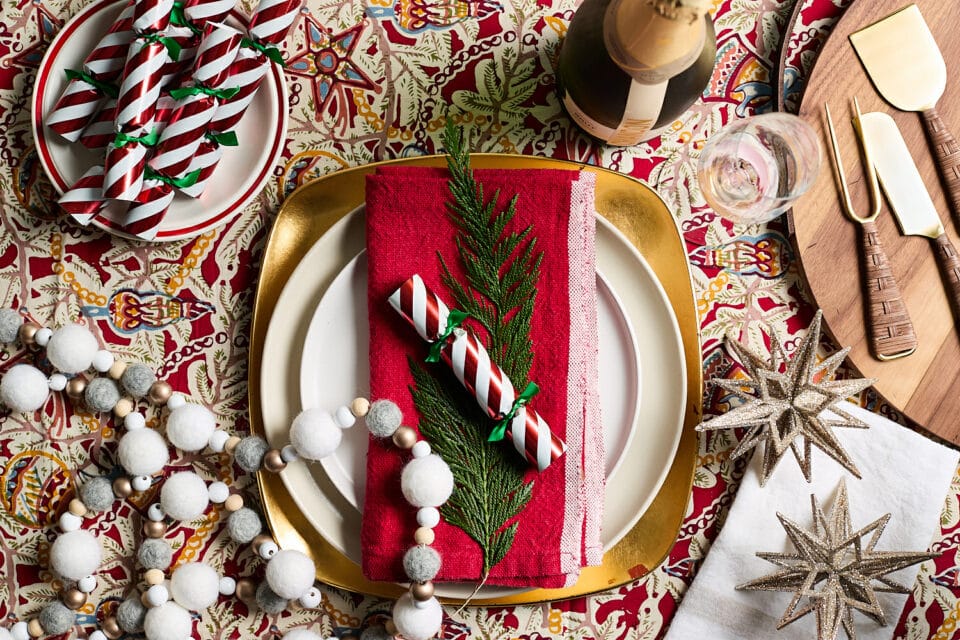 Holidays
Set Your Holiday Table
Whether your table is big or small this year, make your meal festive with holiday-inspired table settings!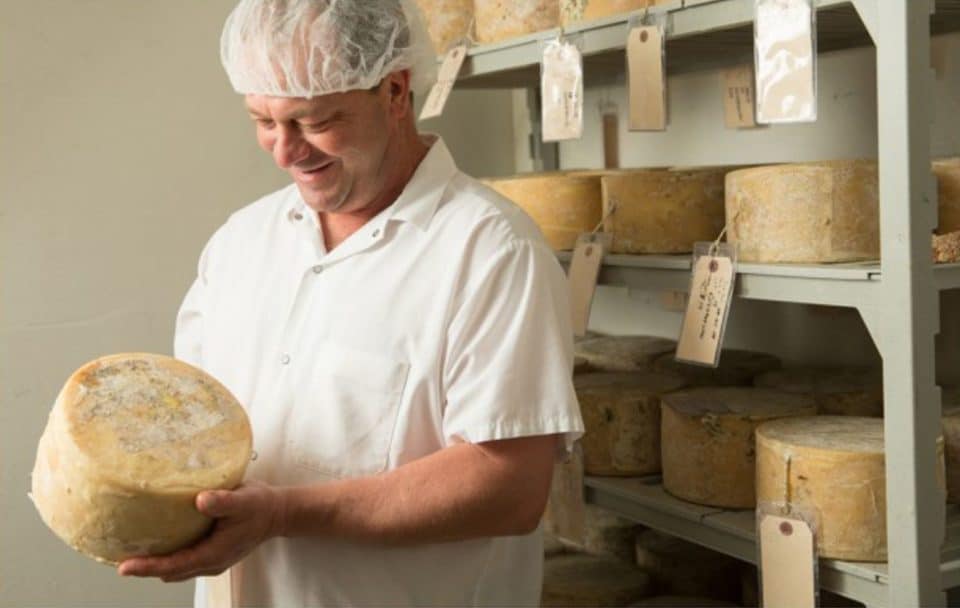 Purveyors, Featured Items
Face Rock Creamery
Proudly made in Bandon, Oregon, Face Rock Creamery features small-batch handmade cheddars.