Whether your table is big or small this year, make your meal festive with holiday-inspired table settings! From hand-dyed linens and napkins to whimsical plates and papers, we have everything you need to create a beautiful backdrop for your feast.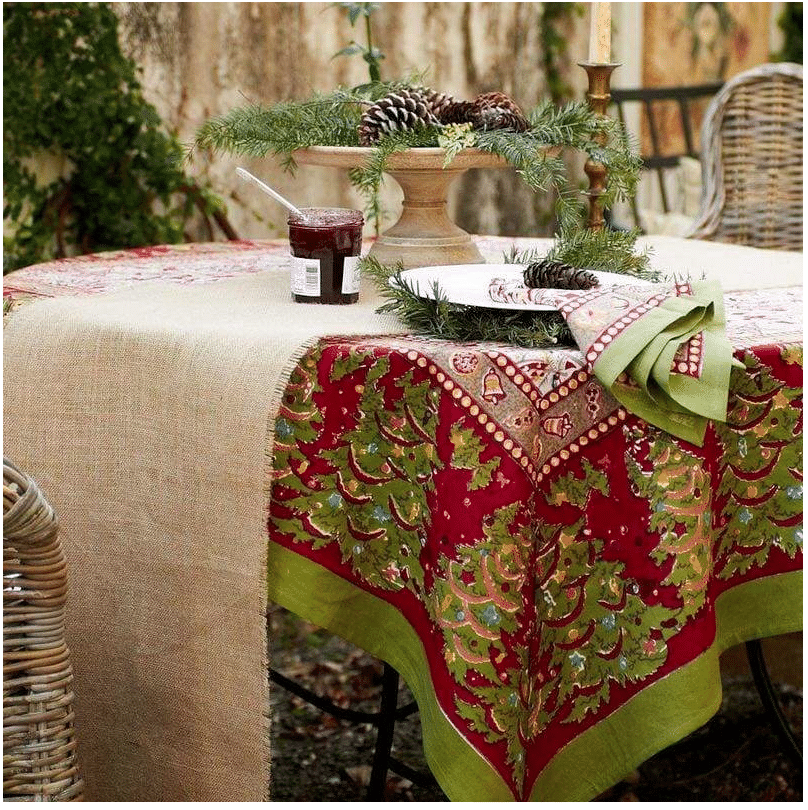 Step 1: BASE
Start with gorgeous, hand-dyed table linens as your base from Couleur Nature. Each linen is carefully crafted in Paris before being hand-printed by skilled artisans in Jaipur, India. Using hand-carved teakwood blocks, craftsmen carefully apply layers of dye in an intricate process of over 100 different movements. Not only does Couleur Nature linens bring joie de vivre to your home, they also provide living wages and benefits for the artisans who make them.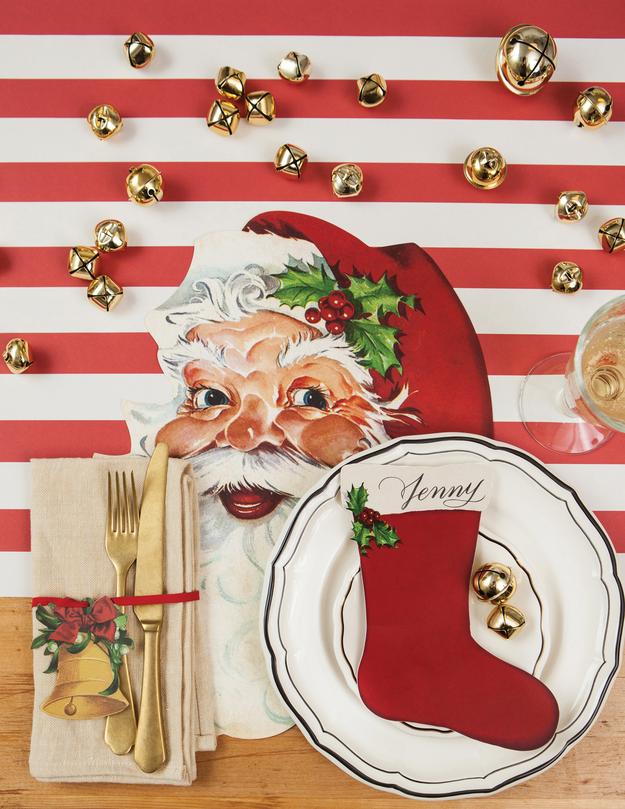 Step 2: BUILD
Layer your linens with placemats (to protect your beautiful linens!) and festive table papers from Hester & Cook or linen napkins from Caravan Home Decor.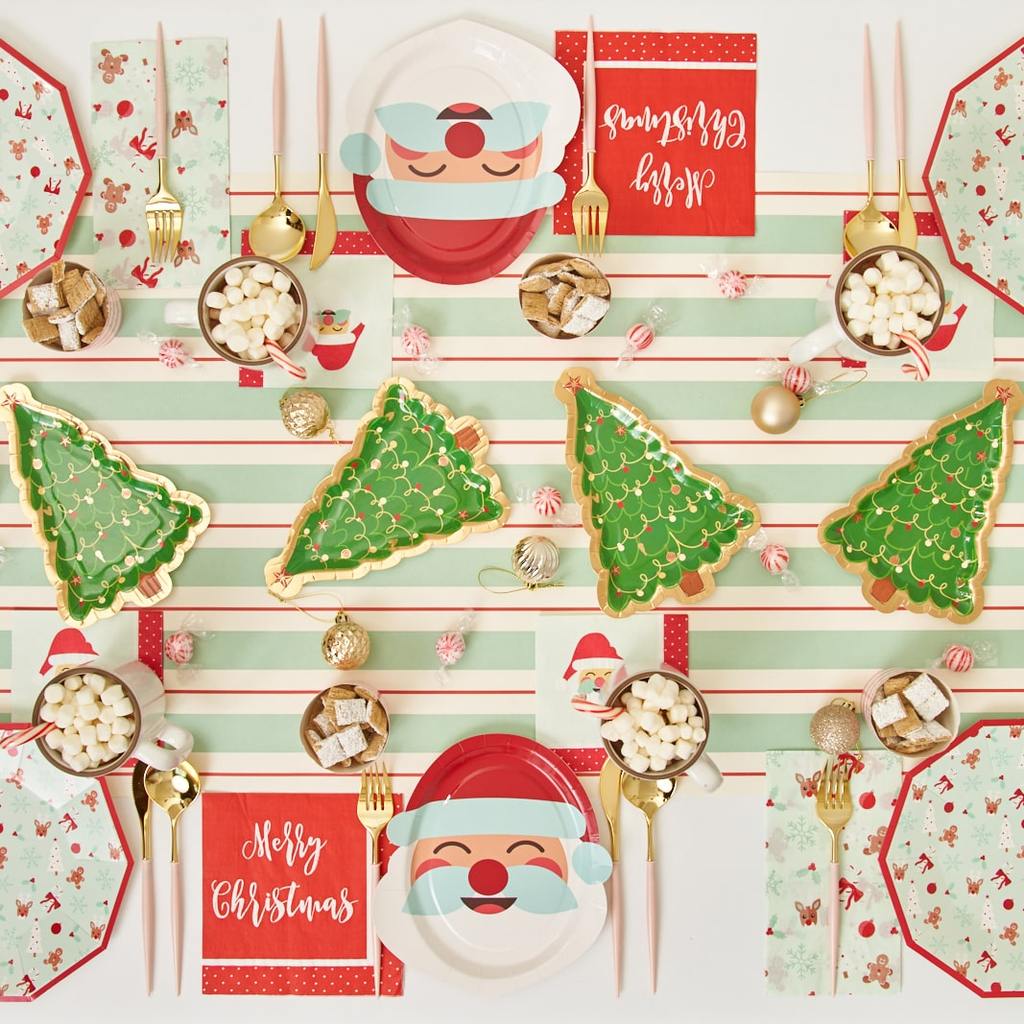 Step 3: PLATE IT
If you're not ready to break out the family china, Sophistiplate disposable plates come in fun, festive designs and make cleaning up easy-breezy.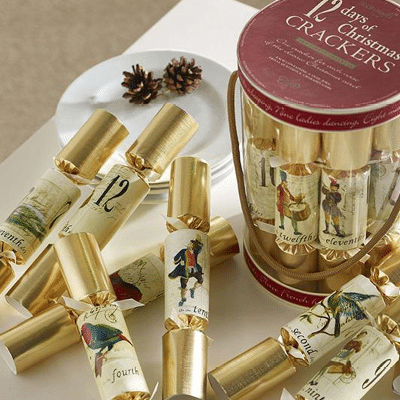 Step 4: FINISHING TOUCHES
Add a pop of fun with evergreen branches, garland, candles, and colorful confetti. Or celebrate like the English with Christmas crackers. These festive table decorations pop when pulled open and include a joke or small surprise toy.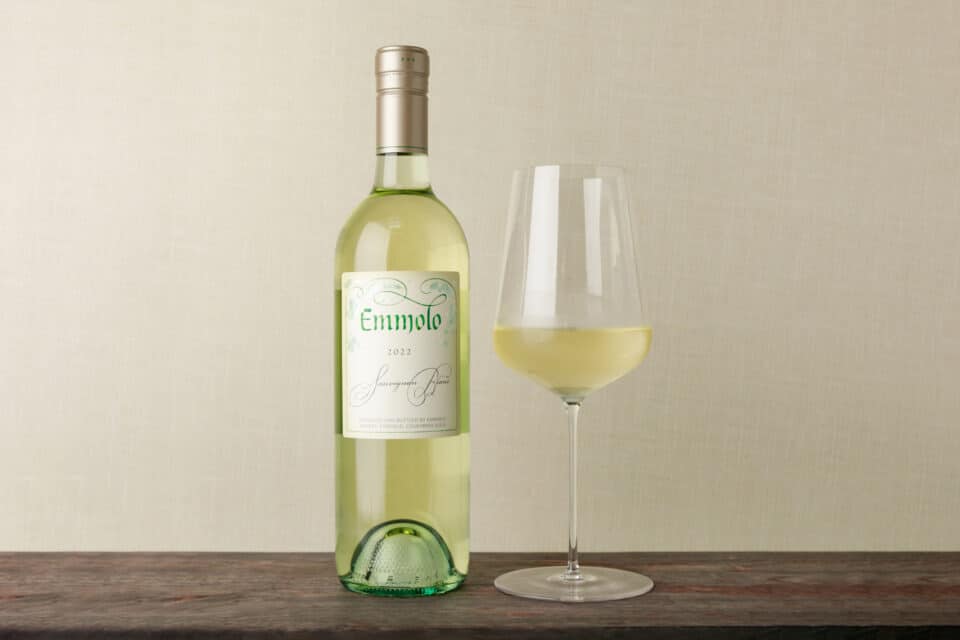 Promotion
Weekly Wine Special
2022 emmolo, sauvignon blanc $19.50, save $14 This California Sauvignon Blanc is attractive and sturdy. The wine exhibits beautiful aromas and flavors of sandalwood, dried earth, and herbs. Jenny Wagner, Emmolo winemaker, is continuing her families rich history in the Napa Valley as a seventh generation winemaker. A daughter of the Camyus wine family, Jenny […]