Zupan's partners with Creative Salmon to provide organic fresh farm-raised Chinook salmon. This Canadian company located in Tofino, BC, harvests and raises their fish year-round on the west coast of Vancouver Island. Founded in 1990 by a group of investors committed to raising indigenous Chinook Salmon, Creative Salmon became the first salmon farming company in North America to achieve organic certification in 2013.
Each farm site is cleaned and maintained without the use of any harsh chemicals or net antifoulants. Farm sites are rotated in order to minimize environmental impact, allowing the sea floor to return to its natural condition.
Creative Salmon uses underwater cameras to monitor the fish as they grow to minimize handling the fish. The salmon are monitored during meal time to ensure that the fish are fed properly, and feed waste is kept at a minimum.
Creative Salmon is built on four standards:
Organic farming:
Their organic practices mean that they do not use any genetically modified organisms or growth-promoting hormones and the fish are fed natural diets consisting primarily of fish meal, fish oil, and certified organic wheat as a binder. There are no antibiotics used and the salmon have about twice as much space as they do on conventional farms.
Indigenous fish:
Chinook Salmon, also known as King, Spring, and Tyee is famous for its red color, firm flesh, and delicate texture. Considered to be one of the most flavorful, it is low in saturated fat and high in Omega-3 fatty acids and is full of protein. These fish are indigenous to the Pacific Ocean, where Creative Salmon operates.
Freshness:
Depending on the season and demand, Creative Salmon usually harvests their fish up to two or three times a week.
Consistency:
Creative Salmon operates its own broodstock program, raising its eggs, fry, and smolts at their organically certified hatchery. This way, they are able to maintain complete control of their stock to make sure that the fish quality remains the same, and they are able to continue harvesting fish throughout the year.
Learn more about Creative Salmon.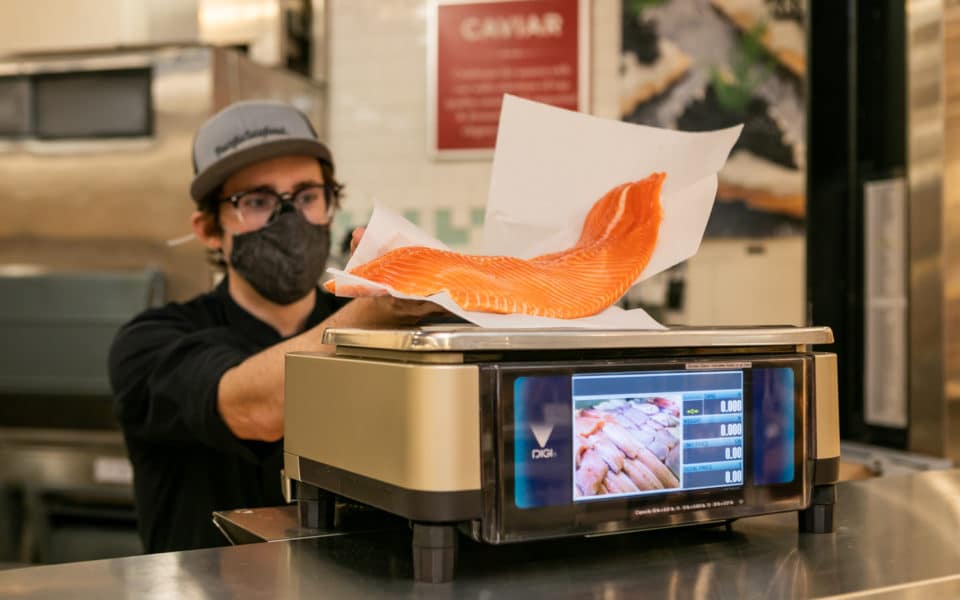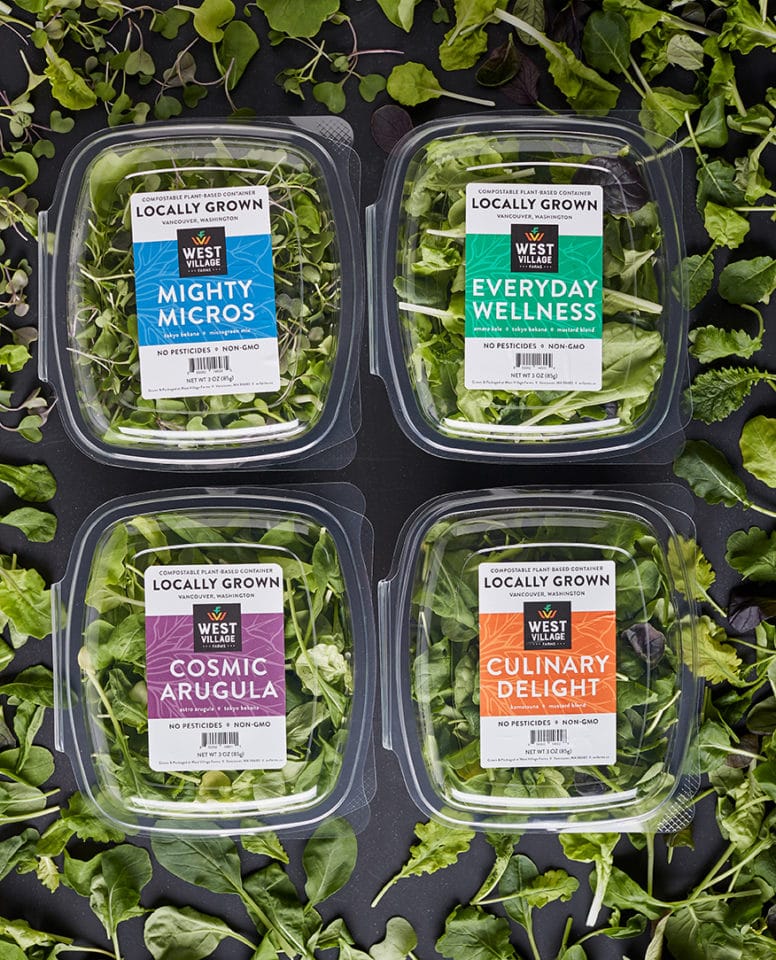 Purveyors, Featured Items
West Village Farms
These locally grown greens are delivered just 48 hours after being harvested and packaged in compostable plant-based containers.