Whether

you're

halfway through Dry January or just looking for something new & non-alcoholic to sip on, check out the list of some of our favorites non-alcoholic beverages from beer to the perfect mocktail mixers.
"Dry January", or abstaining from alcoholic beverages, may be your New Year's Resolution, or a brand-new word in your vocabulary. This growing trend is popular for those who want to recalibrate at the start of the year after much holiday indulging, or for those looking to try something new for their mind and body. Proving that alcohol doesn't have to be the star of every party – here are some delicious beverages to sip on any night of the week, whether you're just hopping on the Dry January bandwagon or sustain from alcohol every other month of the year.
ATHLETIC BREWING CO.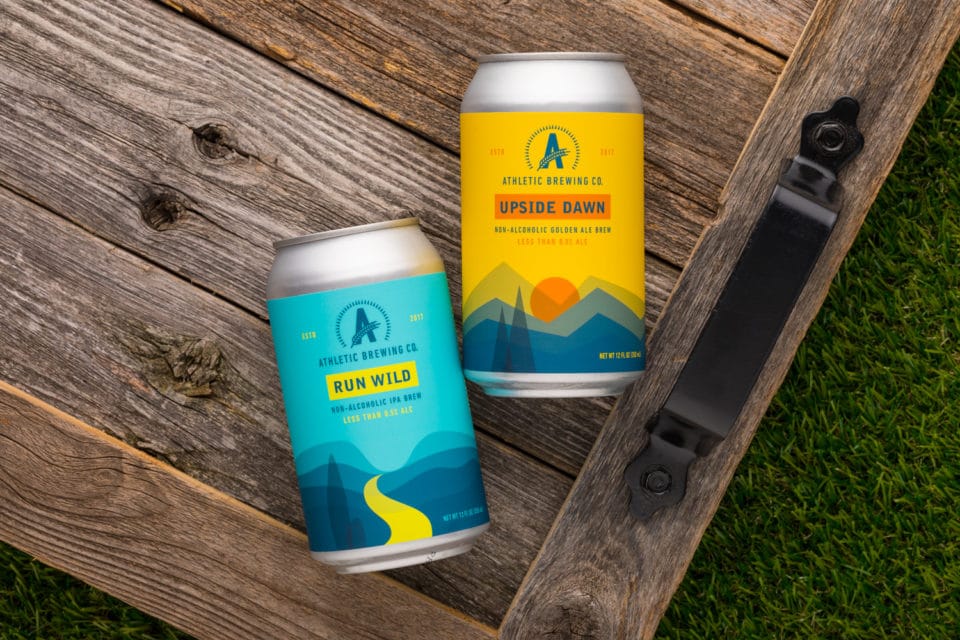 Founded by beer lovers, for beer lovers, Connecticut-based Athletic Brewing Co. creates non-alcoholic craft beers using all-natural ingredients. Founded by Bill Shufelt in 2018, Athletic Brewing Co.is the first non-alcoholic beer taproom in the country. With a great line-up for both "hop heads" or malt-focused drinkers, all their beers are both low in calories and contain less than 0.5% ABV.
Traditionally, non-alcoholic beers are created by macro breweries by removing the alcohol from a regular beer. There are several ways to do this; the most common is to boil the alcohol off or filter it out. Both of these methods diminish the aromatics and flavor of the beer. After giving up alcohol before his wedding, Shufelt became all too aware of the lack of quality non-alcoholic options available. He eventually partnered up with experienced brewer John Walker and together, the vision for Athletic Brewing was born. After hundreds and hundreds of trial brews on their homebrew system, they finally developed a new way to produce high quality, fully fermented and conditioned craft non-alcoholic beers.
Currently with taprooms in both Connecticut and California, Athletic Brewing Co. offers their flagship Run Wild IPA and Upside Dawn Golden Ale year-around with additional seasonal beers and other limited release beers throughout the year.
Learn more about the Athletic Brewing Co. story.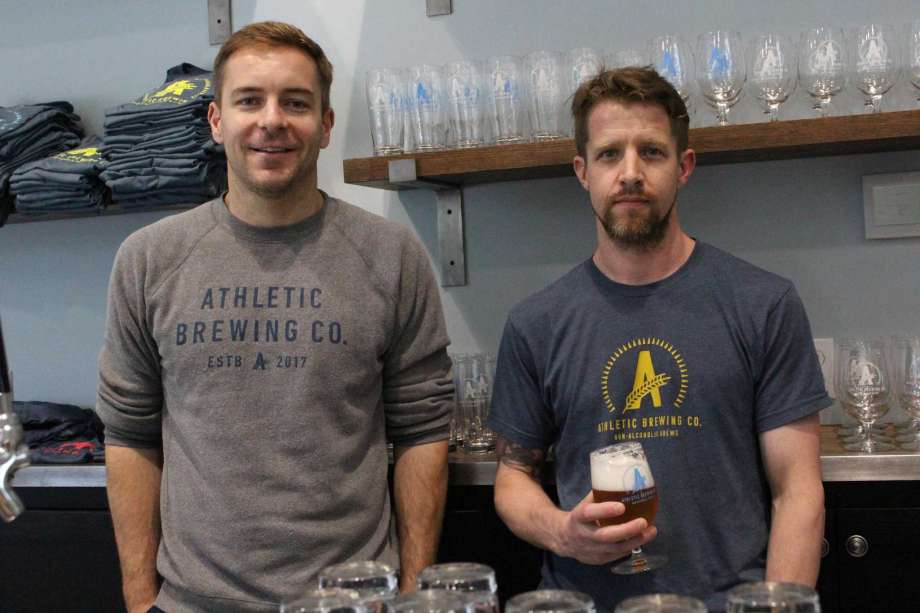 the bitter housewife bitters & soda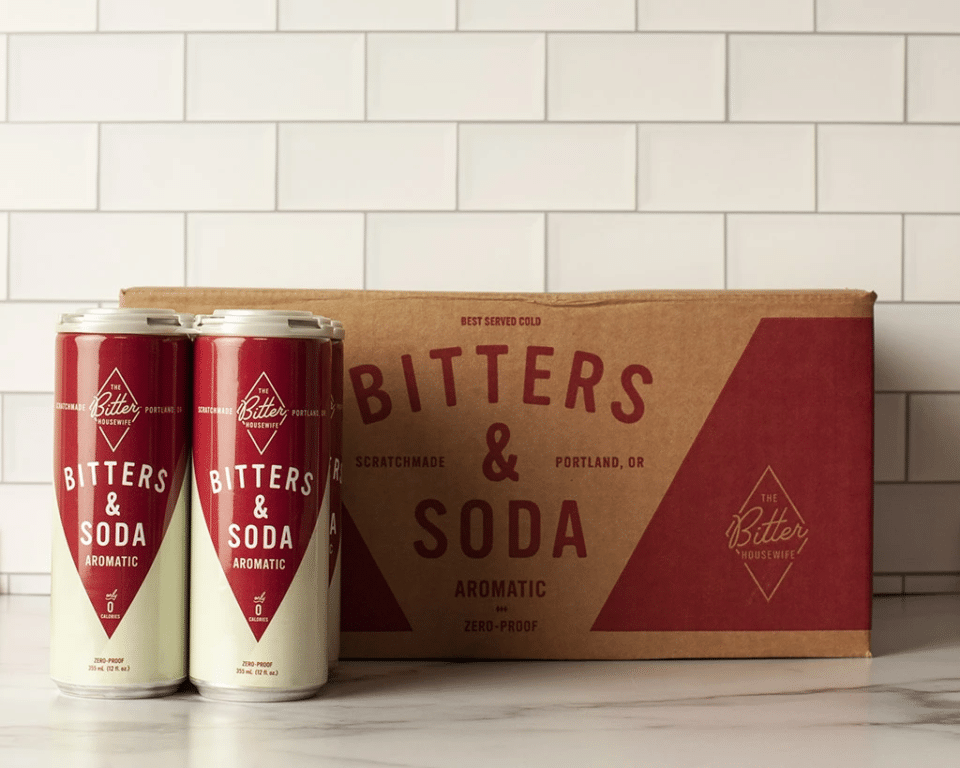 Founded by wife and husband team, Genevieve and Dan Brazelton, The Bitter Housewife is a line of small-batch bitters handcrafted in Portland. Their passion for flavor-driven beverages inspired a line of all-natural bitters accessible to the everyday consumer—from the novice to the aspiring bartender.
After noticing that her customers were trying to drink less, combining her bitters with sparkling water, The Bitter Housewife made its own version of the classic combination, calling it simply Bitters & Soda. It reformulated its original Old Fashioned Aromatic bitters recipe, throwing out the alcohol and the sugar, but leaving the cherries, warm spices, fresh ginger and bitter gentian in the mix. The result — a lively, stimulating beverage that tastes like good ol' Angostura bitters and soda, without the boozy kick.
Choose between Original Bitters & Soda or Orange Bitters & Soda – both are excellent on their own as a mid-day treat or mixed to make a delicious mocktail.
Learn more about The Bitter Housewife.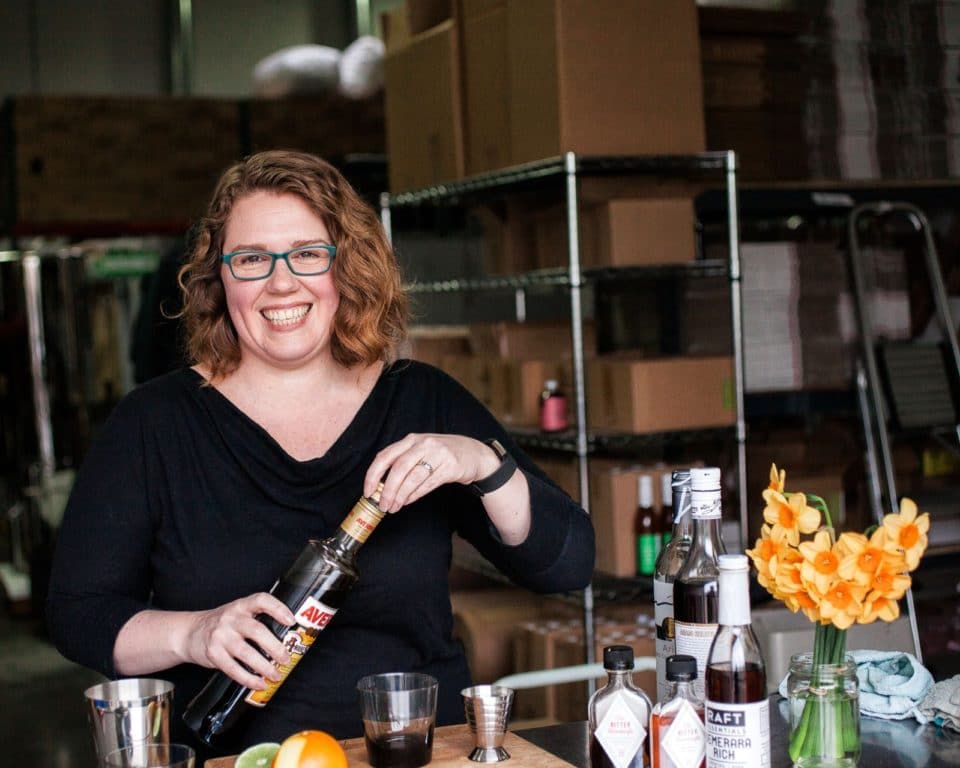 Mingle Mocktails
Not every great drink must include alcohol, as Mingle proves to Drink Connoisseurs everywhere. Enjoy low-cal mocktails made from natural botanical ingredients.
Founder Laura Taylor has made it her mission to create a non-alcoholic option that still feels like a fun drink. After years of corporate success, Laura took some time to self-assess, and decided she was drinking all too much. When she gave up alcohol, she began to realize how much socialization centered around alcohol, with not many inspiring non-alcoholic options. When many would have given up, Laura persisted and sought to be the solution. One specific experience sparked what is now Mingle. Laura was invited on a weekend girl's trip and decided to craft her own mocktail to bring and have something to sip on during the evenings. As she poured herself a glass of Cranberry Cosmo, she was overjoyed to finally feel a part of the party. To her delight, all her friends equally loved her mocktail. With this positive experience, and a known demand in the mocktail and mixer world, Laura launched Mingle Mocktails in 2017.
Instead of drinking sparkling water from a can, why not have a fun mocktail, complete with the umbrella and fruit? Mingle Mocktails are the perfect on-the-go mocktail – just pour over ice!
Featured Flavors: Blackberry Hibiscus Bellini, Moscow Mule, Cucumber Melon Mojito, Blood Orange Elderflower & Cranberry Cosmo.
Learn more about Mingle Mocktails.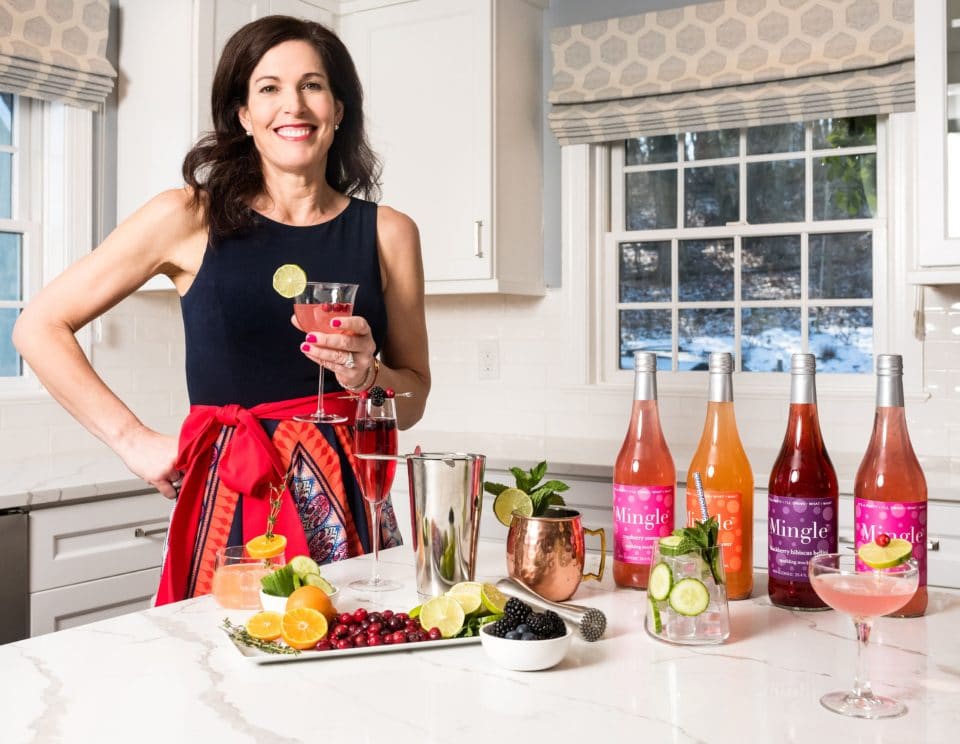 Learn more about Mingle Mocktails.
Looking to spice up the end of Dry January? Try these three simple mocktail recipes!
soda, bitters & lime
Aromatic Bitters

8oz soda or tonic water

3 lime wedges or slices
Fill a glass with ice. Dash 5-6 drops of bitters over ice. Fill the cup with soda or tonic water, and garnish with lime. Add a squeeze of lime juice for a bit more flavor.
2 ounces cranberry juice

½

ounce lemon juice

1 ounce orange juice

2 ounces ginger ale
Garnish with Lemon & Orange slices
Fill half of a tall glass with ice. Pour three juices over ice. Top with Ginger Ale. Garnish with Lemon and Orange Slices.
Blood Orange Turmeric Collins


Amy Traynor
1 ounce blood orange juice

1 ounce lemon juice

½

ounce turmeric syrup

Sparkling water



Shake the first three ingredients with ice and strain into a highball glass filled with ice. Top with sparkling water. Garnish with blood orange slices and a sprig of rosemary if desired.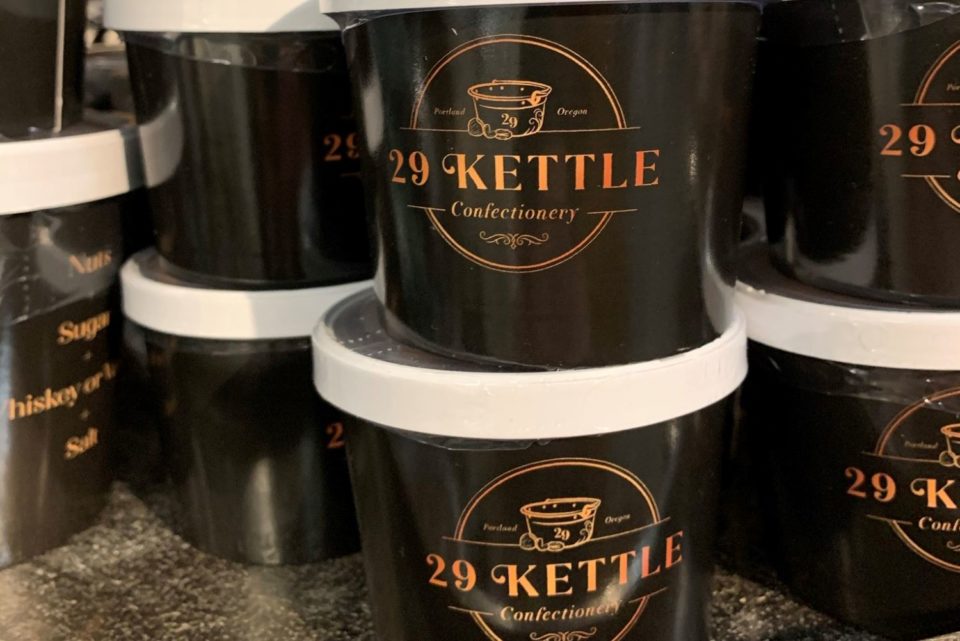 News, Purveyors, New Items
29 Kettle Confectionery
Made from only four ingredients, these delicious vegan glazed nuts are locally made in Lake Oswego.