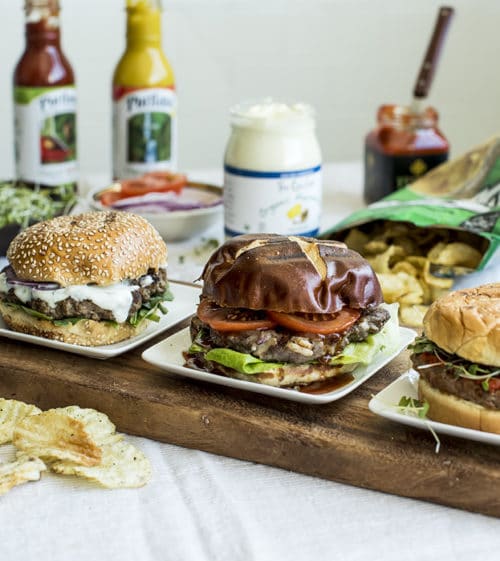 Grilling season is here! Zupan's Markets meat & seafood department offers a wide variety of ready-to-grill items perfect for your summertime gatherings.
Ready to Grill Burgers
Burgers, the quintessential sandwich of summer. Up your burger game this summer with our housemade patties & sliders, available in a variety of flavor combinations.
Chorizo & Harissa: Fresh ground Harris Ranch beef, Zupan's housemade pork chorizo & harissa.
Blue Cheese & Bacon: Fresh ground Harris Ranch beef, Gorgonzola cheese & Nueske's applewood smoked bacon.
Tillamook Cheddar: Fresh ground Harris Ranch beef & Tillamook sharp white cheddar cheese
Chicken Burger: Fresh ground Draper Valley chicken with diced bell peppers.
Lamb Burger: Fresh ground Shepherd's Pride lamb with feta cheese. Pair with a dollup of harissa & tzatziki sauce.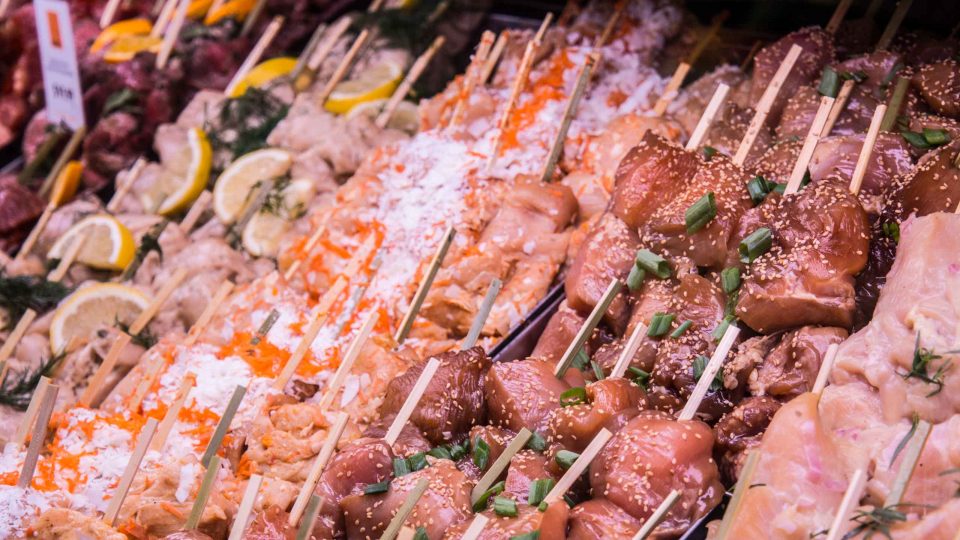 Zupan's Housemade Kabobs
There's something about meat on a stick that screams summer. Perfect for the grill or an open camp fire, our housemade marinated kabobs are available in chicken, beef, pork, and lamb. Get a taste flavors like Lemon, Mustard & Dill, Blood Orange & Thyme, Chimichurri or Ginger Soy – to name a few. Mix and match, pair with your favorite dipping sauces and you've got a perfect summertime feast.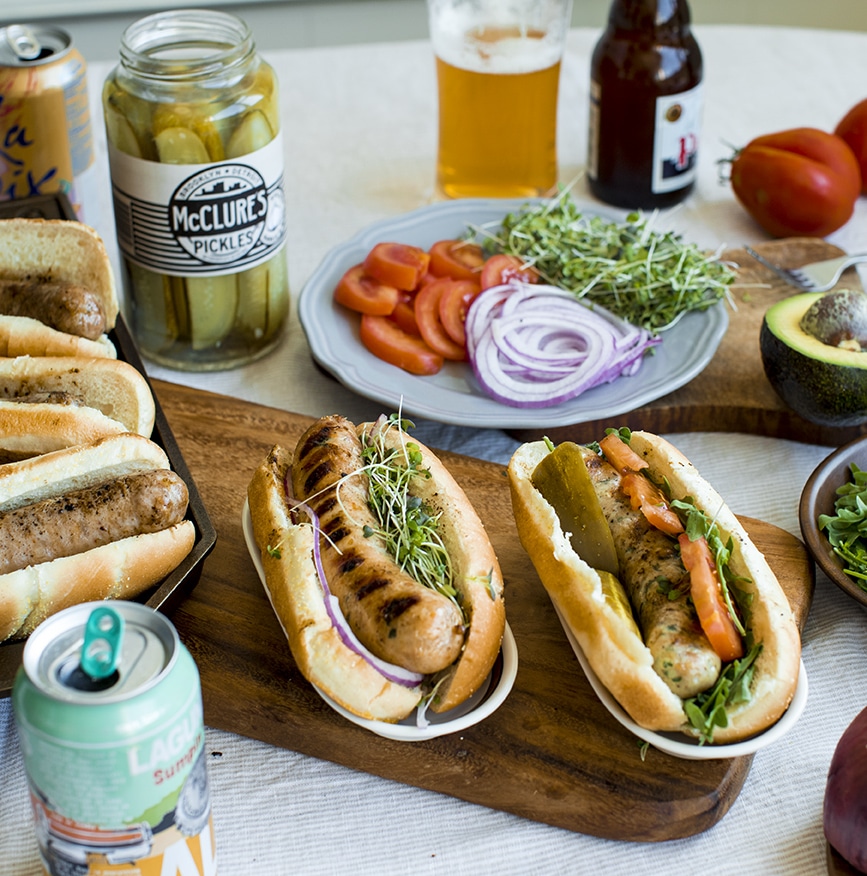 Zupan's Housemade Sausages
Handmade fresh from all-natural Carlton Farms pork and all-natural boneless skinless chicken thighs, our Sausages are seasoned with exclusive blends created by the Oregon Spice Company. 12 varieties featured daily, including a rotating "sausage of the month." Our grilling favorites include Pork Beer Brat, Garlic & Herb and Hot Italian or Chicken Spinach & Feta or Tomato & Basil. For best results, we recommend parboiling sausages for 3-5 minutes in water or beer prior to grilling.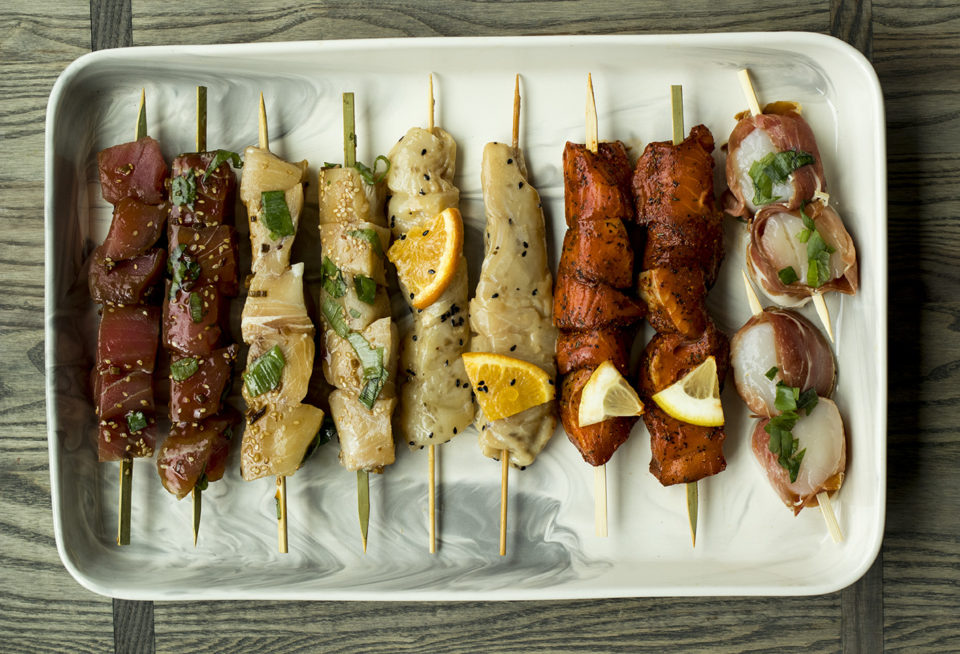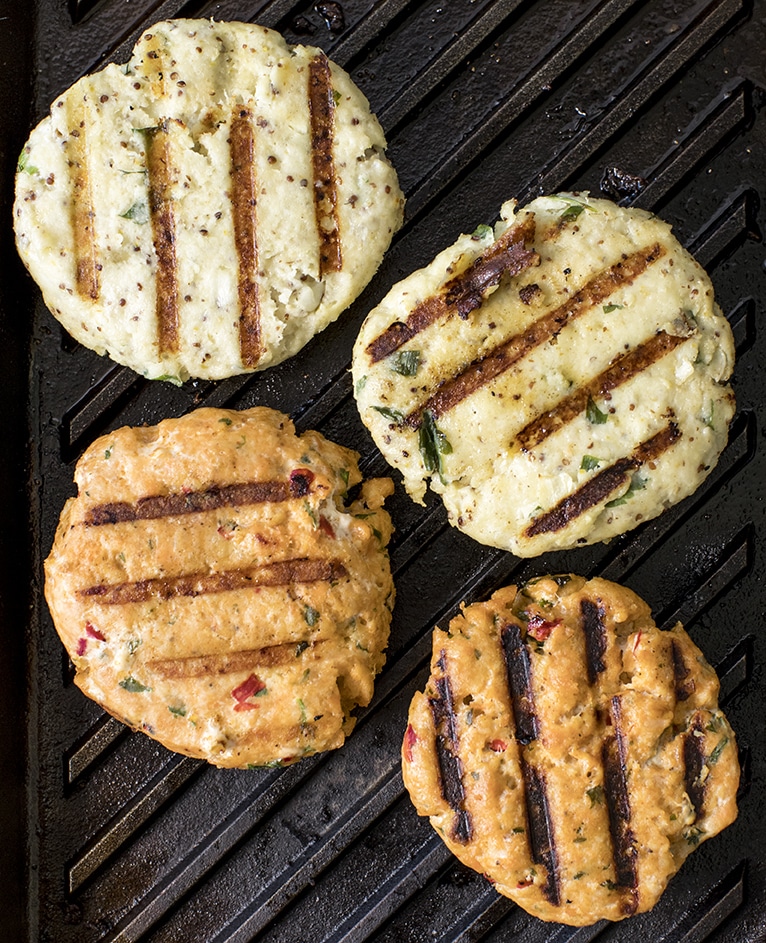 Seafood Kabobs & Patties
From salmon & halibut to ahi tuna and scallops, mix up your summertime menu with delicious grilled seafood favorites. Our marinated seafood kabobs are available in ahi tuna, salmon, halibut or swordfish varieties. Or for a delicious appetizer idea don't miss our bacon wrapped scallops. For a seafood burger, get a taste of our halibut or salmon patties. Perfect to pair with a dollop of tartar sauce and chipotle mayo. For a healthier bun-free alternative try serving on a bed of arugula or atop grilled sweet potato rounds.