Halibut Fish Tacos with Cilantro Slaw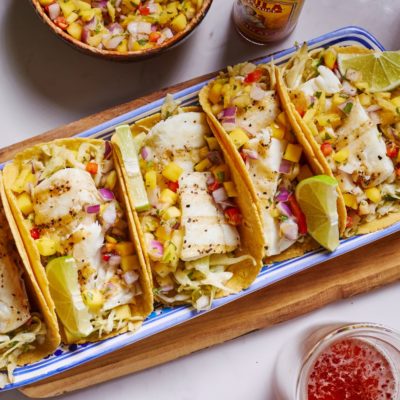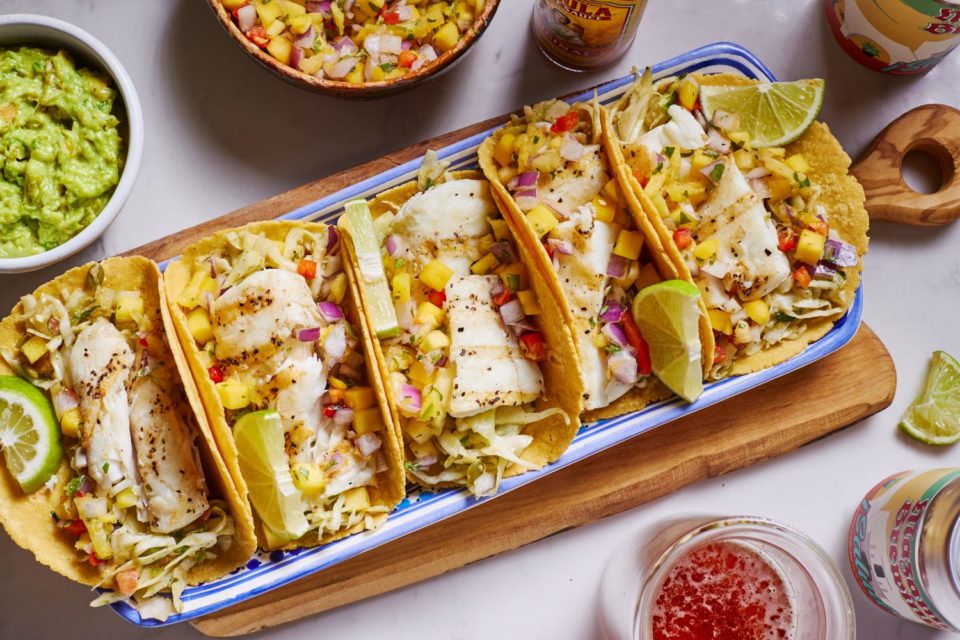 Serving Size: 4
Celebrate Cinco de Mayo with fresh & wild Alaskan halibut tacos topped with Cilantro Lime Slaw & Mango Pineapple Salsa.
Ingredients
1 pound halibut fillet (or other firm, fleshy whitefish)
1 container Zupan's cilantro lime slaw
1 container Zupan's mango pineapple salsa
1 package tortillas
1 lime sliced
Optional toppings:
Sour cream
Salsa
Guacamole
Cotija cheese
Hot sauce
Preparation
Lightly season the fish with salt and pepper, and then grill.
While the fish is grilling, warm the tortillas (see below).
When the fish is ready, layer grilled fish, cilantro lime slaw and Zupan's mango pineapple salsa in each tortilla. Top with a squeeze of fresh lime juice and add additional toppings of your choice.
Ways to warm your tortillas:
Wrap a stack in aluminum foil and put them in the oven at 350° for about 10 minutes. Keep them wrapped until you are ready to use them.
Put them in a non-stick pan heating both sides until they start to get some color. This takes a bit more time, but chef's like this method!
Get rid of the pan, grab some tongs, and hold your tortilla over a gas stove flame for 10-15 seconds on each side. This gives your tortillas a slight char and mild smoky flavor.