check out new items in store including delicious beverages just in time for summer & truff truffle-infused mayonnaise and pasta sauce!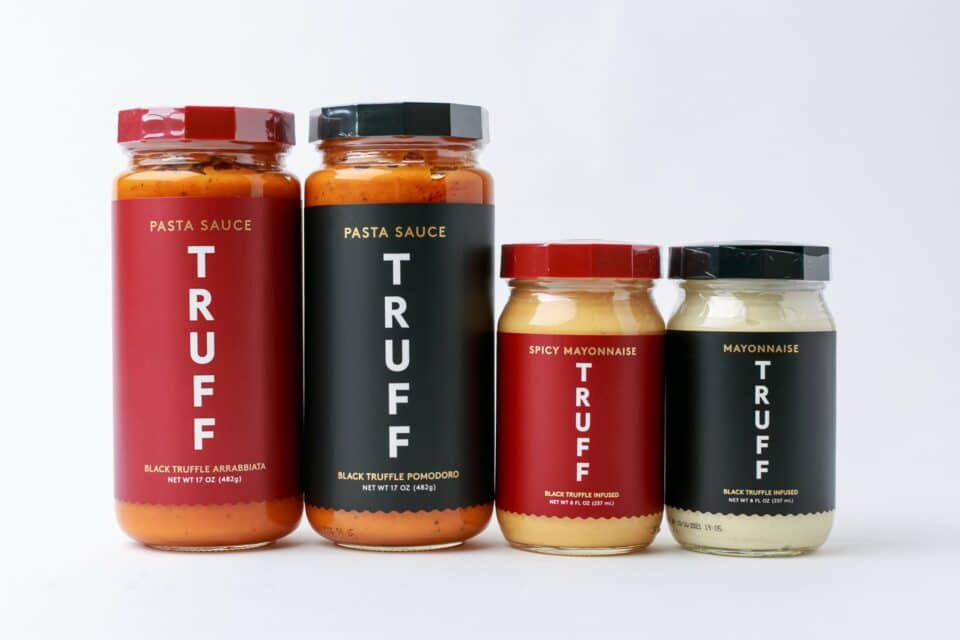 Truff Mayonnaise & pasta SAuce
From the beginning, TRUFF has existed to reimagine and elevate pantry staples by infusing black truffle. They started with hot sauce, and quickly became one of the best-selling hot sauces on the market. Now, TRUFF is out to tackle their next pantry staple: Mayonnaise & Pasta Sauce.
Truff Mayo: From the beginning, TRUFF hot sauce and mayonnaise have been a match made in heaven. Now, TRUFF has married the two with their Original and Spicy Mayonnaise. Made simply with organic eggs, sunflower oil, black winter truffle, and (for the spicy mayo) red jalapeños.
Truff Pasta Sauce: The true newest addition to the TRUFF lineup – in fact, when TRUFF released their pasta sauce, it sold out almost instantly and amassing a waitlist of over 10,000 consumers. Skip the mile-long waitlist and pick up Truff Pasta Sauce at Zupan's! Featuring truffle-infused Pomodoro and Arrabbiata sauce.
P.S. – Zupan's also carries TRUFF hot sauces!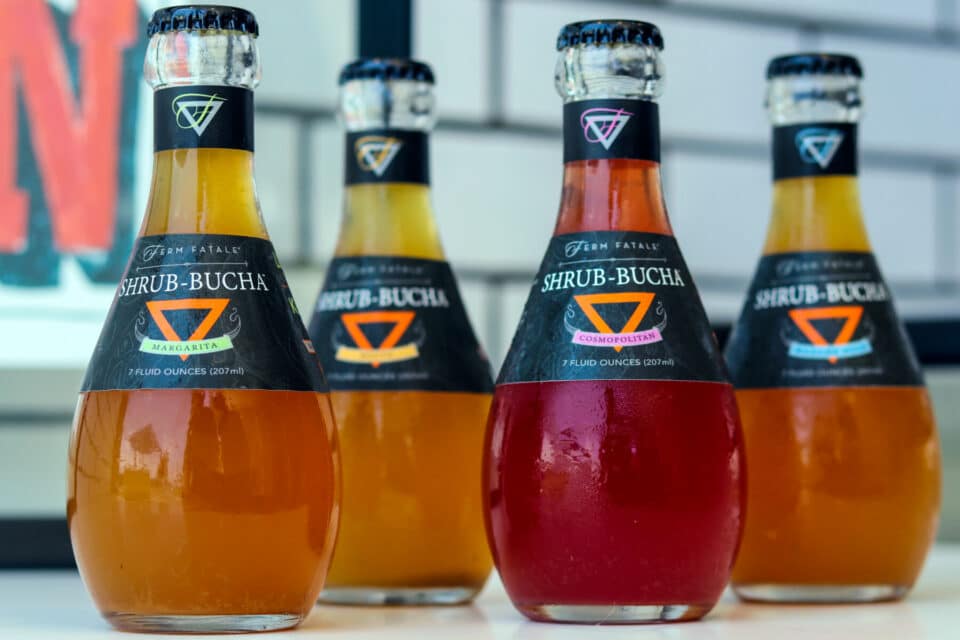 shrub-buchas from ferm fatale
Feel refreshed and do good for your body with shrub-bucha! Julie Cielo, founder of Ferm Fatale, works with the dead as a medium and mortician, but wanted a way to help the living truly live. She discovered a simple truth while recovering from a debilitating autoimmune disease – the gut is the source of health and good bacteria cures. Good news – Shrub-buchas are PACKED with good bacteria! These probiotic mocktails are are filled with bacteria, yeast, enzymes, vitamins and antioxidants that support a healthy digestive system. Ferm Fatale is raising the bar on social beverages by offering an alternative to your typical sugar-filled social beverage.
Featured Flavors:
Madame Mule

Nojito

Margarita

Cosmopolitan

Ikonic

Water

Joyroot Bottled Teas
Founded by "Tea Maven" Steven Howard in Seattle. After working 15 years in the beverage industry, Steven recognized a gap in the market for healthy, plant-based drinks. Joyroot teas are specially blended with no caffeine and low in sugar for a calming and refreshing drink. Joyroot Hibiscus Teas are the ultimate tranquil drink infused with exceptional fruit essences. Joyroot Tulsi Teas are made with the "queen of herbs" for an enlivening beverage experience with fresh lemon and ginger.
Featured Flavors:
Unsweetened Hibiscus

Orange Hibiscus

Ginger Tulsi

Lemon Tulsi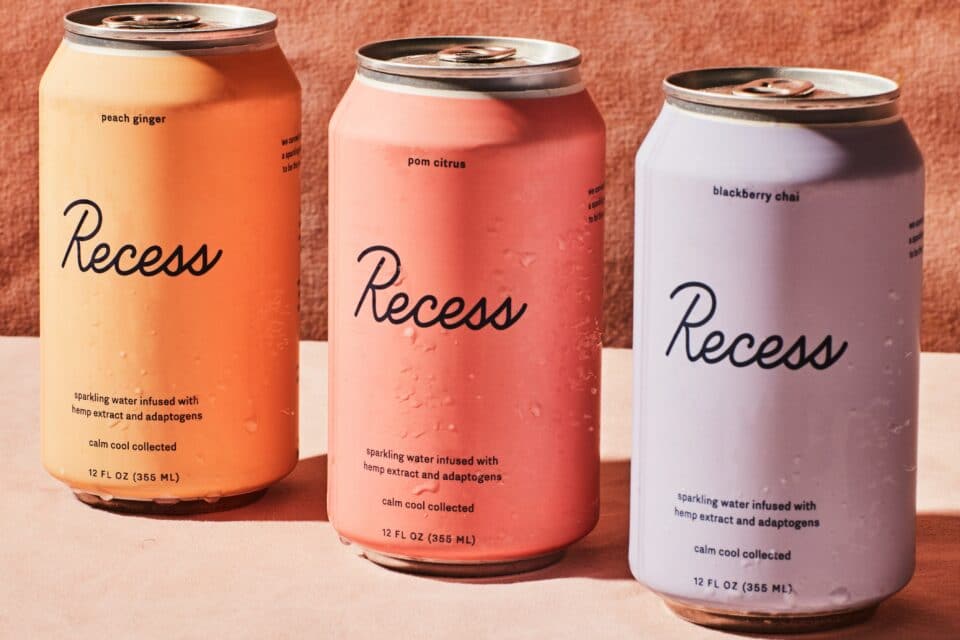 Recess Sparkling Beverages
Introducing a new way to take a recess during your busiest days: sparkling waters infused with hemp and adaptogens. Recess arose out of a simple observation: it's easier to be creative and productive when you're calm. The founding team set out to create a beverage that would help people feel calm in the midst of an increasingly stressful world. Each Recess beverage is made with 4 base ingredients:
Broad Spectrum Hemp: to calm the mind & center the body.
American Ginseng: to boost vitality & help you focus.
L-theanine: to ease tension & brighten the day.
Lemon Balm: to support equilibrium & help you unwind.
Featured Flavors:
Pomegranate Hibiscus

Peach Ginger

Blackberry Chai

Coconut Lime
Blood Orange

Black Cherry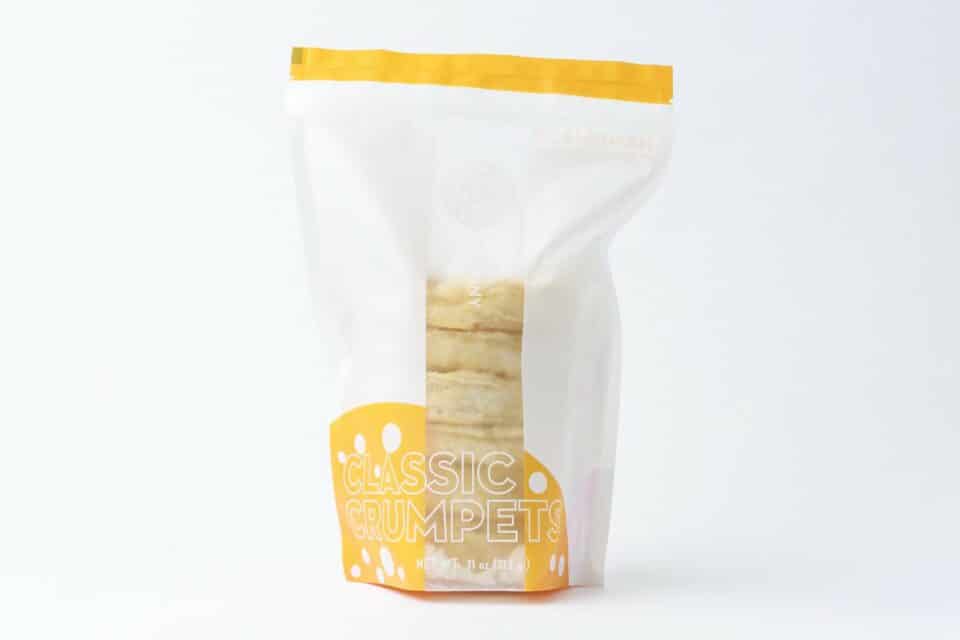 The crumpany Crumpets
What started as a crumpet crisis at Lovejoy's Team Room in early 2020 has turned into a local source for traditional crumpets. When the pandemic started, Lovejoy's lost their local crumpet vendor suddenly, and were forced to temporarily import from the UK. Making in-house crumpets had always been an idea, but with the sudden change in vendors, the idea was brought to fruition. Now, Lovejoy's has created The Crumpany, dedicated to creating delicious and traditional crumpets right here in Portland. Try toasting them and enjoy with butter or lemon curd.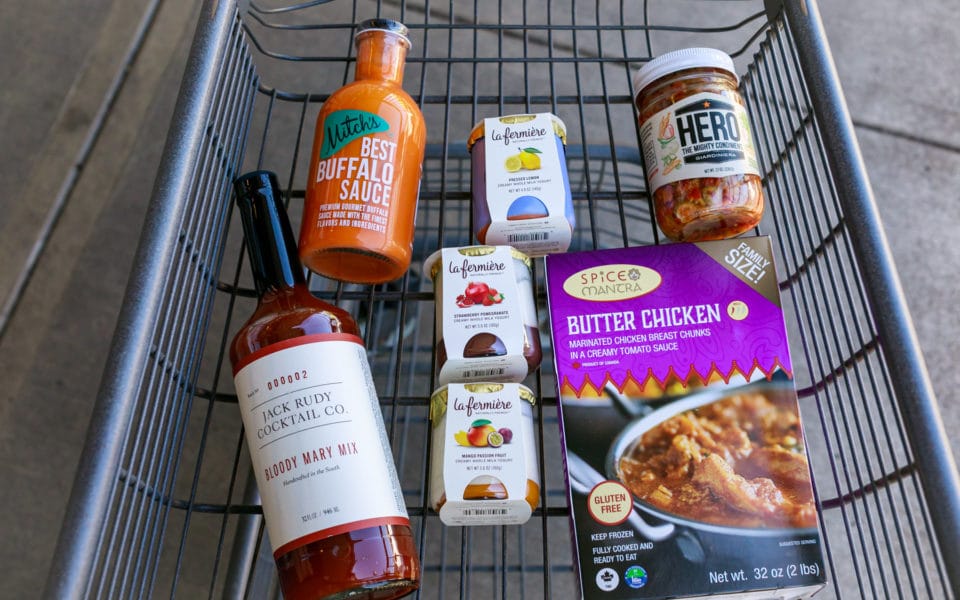 New Items
Taste What's New – April 2021
Check out new items in stores this month including locally made buffalo sauce, creamy French yogurt, small-batch bloody mary mix & more!