Sustainable cutting and serving boards made from 100% teakwood.
Driven by sustainability, Teakhaus uses 100% sustainable teakwood from FSC certified forests to create their cutting and serving boards. Teakwood is a natural fit for cutting boards, with its high oil content and moisture resistance. Plus, the hardwood grain of teakwood will keep your knives sharp! Teakhaus inspires you to feel good about the tools in your kitchen while never sacrificing quality.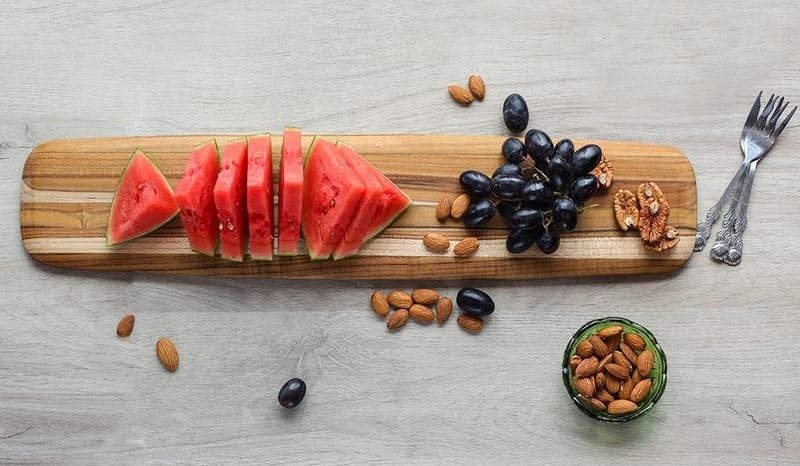 CARING FOR YOUR BOARD
There are a few "best practices" when it comes to maintaining your board.
Wash your cutting board with soap & warm water and scrub well. The volume of water and the actual scrubbing is more important than soap when flushing out bacteria and particles. Dry your board immediately after washing with a towel and let it air dry standing up.
Do not put your board in the dishwasher, use bleach on your board, or let your board sit in water.
If your board has stains or smells, use lemon juice or white vinegar directly on the area.
Add an extra layer of protection to your board with oil, which penetrates the wood and saturates the fibers, blocking other liquids from soaking into the boards.
TO OIL YOUR BOARD:
Dry board thoroughly before applying any oil.
Generously add oil directly to the surface of the board (you want the surface to be dripping wet with oil).
Using a small bar towel or new paint brush, spread the oil over the surface area of the board.
Let the oil soak into the cutting board for a few hours to overnight, leaving it upright and open to air on both sides while it dries.
Featuring both cutting boards and serving boards in a variety of sizes and shapes. Learn more about Teakhaus.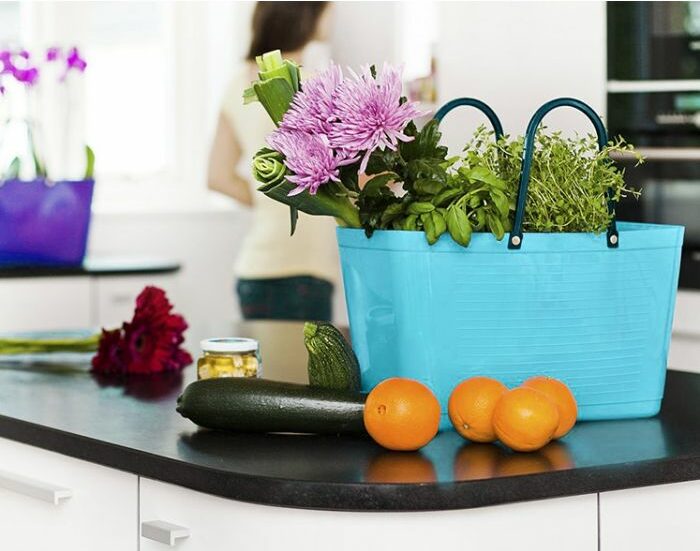 Purveyors, New Items
Hinza Totes
Climate-smart durable plastic totes created in Sweden and made from renewable sugar cane.