Gisele 
Oriot
 grew up in a
 French region known for its food culture. 
When Gisele 
moved to Houston, Texas, she realized something was missing 
– the 
high
–
quality gourmet food and kitchen accessories that had surrounded her in France. As a side hobby, she began importing gourmet products for herself and friends, but eventually, this side hobby became what is now known as The French Farm.
Established in 1977, The French Farm imports the finest gourmet goods from small, family-owned European producers. All goods are made with traditional and generational recipes and exquisitely packaged. Discover the unique flavors of Portuguese sardines, French lobster oil, Mediterranean spice rubs, Ibiza salt & more. 
Conservas Portugal Norte Sardines
Made from fresh fish caught off the Portuguese coast and produced using traditional Portuguese methods. Featuring sardines in Tomato Sauce, Hot Tomato Sauce & Olive Oil. 
Meat, Poultry & Seafood rubs
From the French Farm Collection, these rubs are made with a mix of herbs and spices including coriander, pink peppercorns, and dill leaf. Featuring Red Meat, Poultry & Seafood blends to elevate your grilling and roasting.
Groix et Nature Lobster Oil
Created from boiling lobster shells with stock vegetables and adding a bit of grapeseed oil, this lobster oil is unlike any other oil you will taste. Drizzle over mashed potatoes, sushi, or even eggs. With this, a little goes a long way! 
Groix et Nature Sardines in Lobster Oil
Marinated in grapeseed oil, infused with lobster oil, and prepared by hand.  
Villa Jerada Rubs
Artisanal spices of the Moroccan and Levantine repertoire made in small batches. Featuring Urfa Biber, Aleppo, Kefta Rub, Sumac, Shawarma Spice Blend, Aleppo, and Dukkah.  
Sal de Ibiza
Harvested exclusively in the nature reserve "Parque Natural de Ses Salines d'Eivissa" on the island of Ibiza, this finishing salt is packaged in a beautiful ceramic jar with a spoon, perfect for a gift or as an accessory to your own kitchen! 
La Cultivada Organic Quintaesencia Extra Virgin Olive Oil
A blend of 3 Spanish olives, with a medium-high fruitiness and predominantly green overtones. Pairs well with leafy greens, veggie, stews, paellas, and Manchego.  
Frantoi Cutrera Marmalades
Created with fruit harvested in Italy, this marmalade is available in a variety of flavors and delicious paired with cheeses and fresh bread. 
Learn more about The French Farm.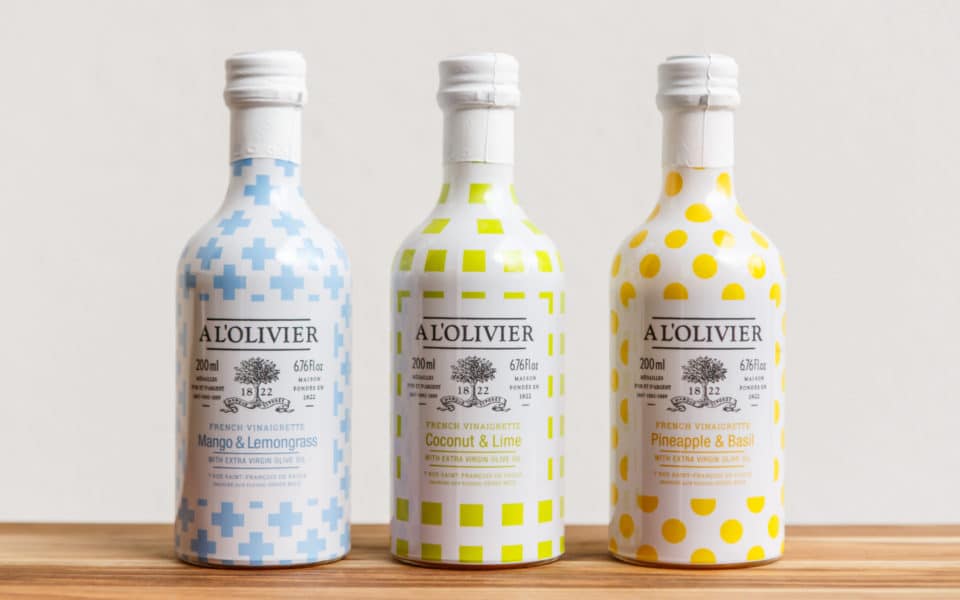 New Items
A L'Olivier Dressings
These new olive-oil based dressings have unique flavors and are created with the finest quality ingredients in France.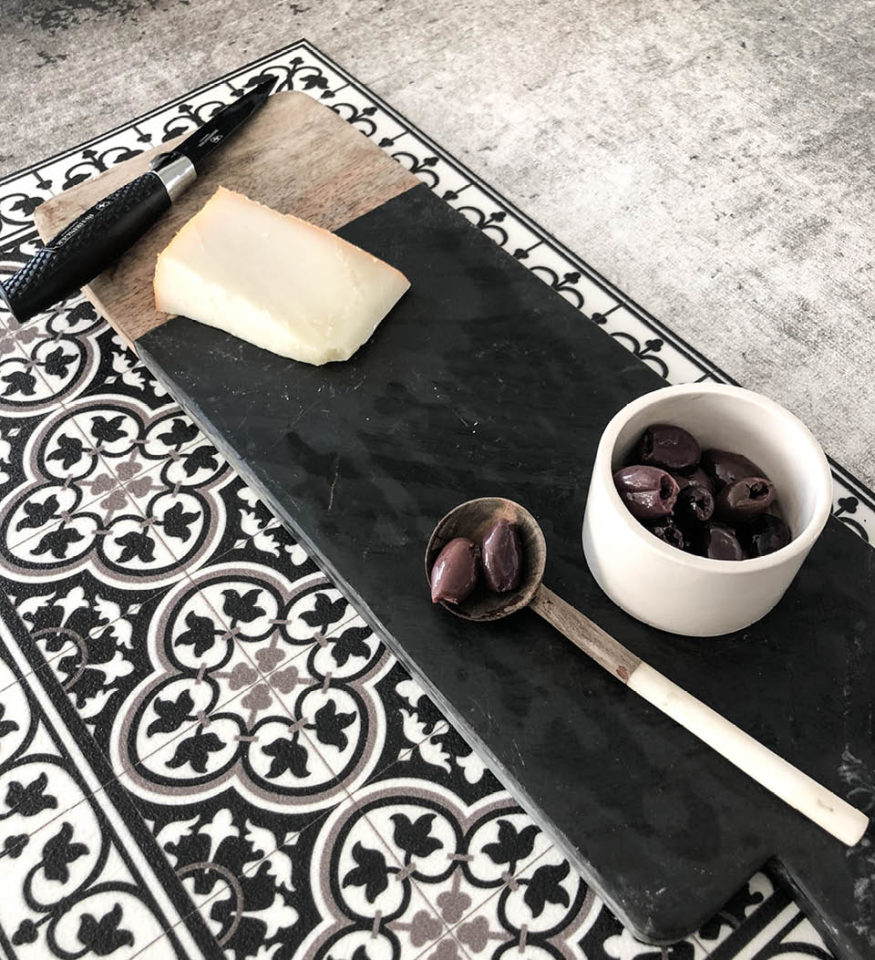 Purveyors, New Items, Featured Items
Beija Flor
Each of these vinyl placemats and floor mats beautifully showcases ancient artistry and tradition.